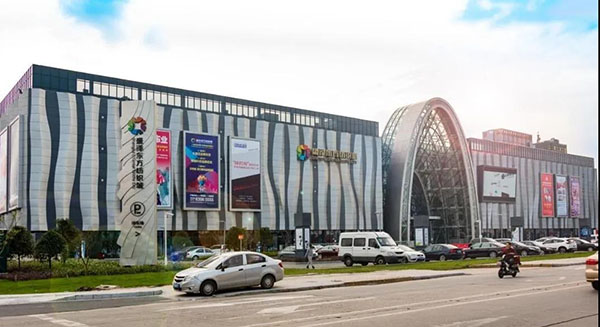 On June 30, the Wujiang District Committee Office and District Government Office officially issued the "Implementation Opinions on Accelerating the Construction of a World-Class High-end Textile Industry Cluster to Promote Ecological and Green Development" (hereinafter referred to as "Implementation Opinions"), which clearly clarified that quality will increase, financial support will be increased, and smart manufacturing will be demonstrated and promoted, Building a circular economy, enhancing innovation capabilities, talent policy support, building a "fashion city", and strengthening the textile industry brand building efforts to further promote the high-quality development of the textile industry in Wujiang District.


The "Implementation Opinions" also proposes to comprehensively promote the construction of a pilot zone for the circular economy of the dyeing and printing industry, and to promote the transformation of the Eastern Silk Market China and accelerate the construction of a "fashion city". It will take 3 - 5 years to relocate dyeing and printing enterprises in Shengze's main urban area that are not suitable for urban development planning and have environmental safety risks; take 3 - 5 years to carry out coating and other finishing industry rectification actions to comprehensively improve environmental protection and safety level of the finishing industry.
The construction of Wujiang High-tech Zone (Shengze Town) International Trade Cluster will be promoted, relying on the National Advanced Functional Fiber Innovation Center, Shengze Textile Technology Industrial Park and Guowang High-tech Industrial Park, etc., to promote the transformation and innovation of the Eastern Silk Market China; list the "fashion city" as a district-level key project, driving Shengze, Taoyuan, Zhenze, Pingwang, etc. to build an international-level fashionable town. Support the issuance of special debts; support the textile innovation platform to introduce famous fashion colleges, research institutes and talents at home and abroad.

ALL COMMENTS