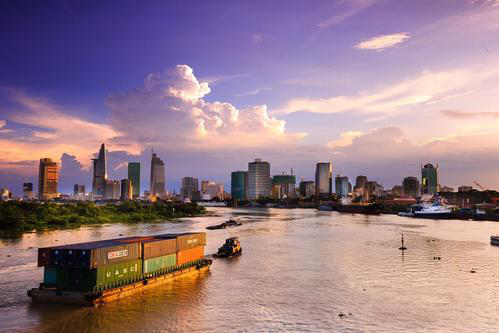 According to the information provided by the Vietnam Cotton Yarn Association, Vinatex said that market demand will resume from the third quarter of this year, and it is expected that textile and apparel exports for the whole year of 2020 may fall by 20% compared with 2019.


According to Vinatex, textiles and apparel also belong to product categories with basic needs. Therefore, after the pandemic, the textile industry will be one of the commodities that can be recovered quickly. Basic and cheap products will be restored first, and will account for major sales in the third and fourth quarters of 2020.
The ability to restore advanced products depends on the creating new jobs by the EU and the U.S. If the recovery is good, the recovery of high-end commodities for Christmas in 2020 is possible. Demand will start to recover from the third quarter of 2020, starting with basic products and low prices. Companies with a better position in the supply chain will have orders first.
For Vietnam's textile and apparel industry exports, Vinatex believes that market demand is unlikely to return to pre-pandemic levels. In the short term, the textile and apparel industry will continue to have insufficient orders. It is expected that the annual export may fall by 20% compared with 2019.
Vinatex said that their policy is to continue to produce masks and medical protective clothing in the second quarter to meet the needs of foreign markets that are currently expected to remain high. The most important thing is that when the market shows signs of recovery, the Vinatex must remain functioning.
In the first four months of this year, Vietnam's textile and apparel exports amounted to only USD 10.63 billion, down 6.6% from the same period in 2019. Imports were also only USD 6.39 billion, down 8.76% from the same period in 2019.

ALL COMMENTS