In recent years, Henan clothing has been well-known in the country for its "industrial transfer", "production capacity is king", "smart wife" project, and "high-quality development". "Village revitalization", "county economy", "cluster development", and "matching international" have given people across the country a new understanding of the Henan clothing industry. Today, driven by the efforts of the Henan Garment Industry Association, the clothing industry in Henan Province is moving forward to realize the dream of a "trillion-level industry". On December 27, 2019, the "Gorgeous Central Plains 2020 New Year Concert in the Henan Provincial Clothing Industry" and the "First Manufacturing Internationalization Development Forum and Regional Business Environment Roundtable Meeting" officially opened in Henan. More than 300 guests including government leaders at all levels, foreign guests in China, representatives of famous enterprises in Henan Province, experts, and media gathered together to focus on the development of Henan's apparel manufacturing industry, talk about new opportunities and a new future.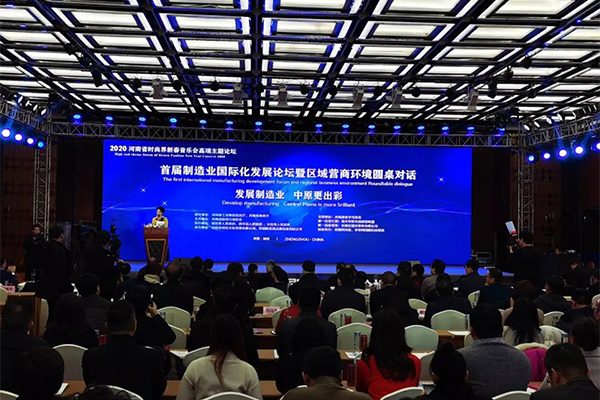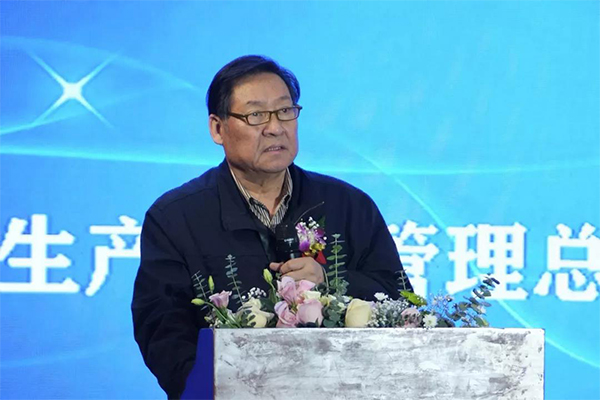 Stick to manufacturing, Henan clothing development enters fast track
This activity first gave an analysis and affirmation of the necessity of Henan's key development of garment manufacturing. Zhao Tiechui, former deputy director of the State Administration of Work Safety and the chairman of the China Association of Work Safety, said that since the reform and opening up, the rapid development of China's manufacturing industry has been a strong driving force for China's industrialization and modernization. Manufacturing industry is the foundation of the country and determines a country's comprehensive strength and international competitiveness. In recent years, Henan has vigorously developed the clothing manufacturing industry. The first International Forum for the Development of Manufacturing Industry has established a platform for crossover exchanges between governments, industries and enterprises, promoted government-enterprise cooperation and policy matching, and created a new type of production for high-quality development of the industry relationship.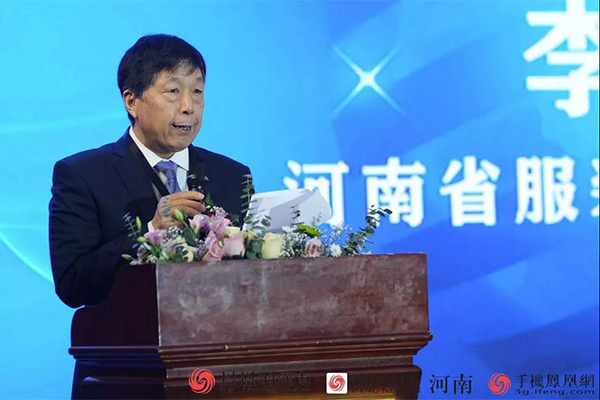 Set goals, draw blueprints, and build an orderly trillion-level industry
Henan's clothing industry has accumulated a lot, and it is not a blind pursuit of speed. It has already drawn up an industrial blueprint for cultivating a strong labor base, comprehensive and high-quality development, building industrial clusters, and benchmarking international markets. Li Gang, chairman of the Henan Garment Industry Association, pointed out that Henan's clothing industry is in the initial stage of rapid development. It must firmly grasp the characteristics of the development stage, undertake industrial transfer from a high starting point, introduce enterprises at a high level, and focus on creating labor-intensive advanced manufacturing industry, and adhere to high-quality development in all aspects of management philosophy, equipment level, design and development, and market promotion.
On this basis, the construction of the industrial cluster has a practical foothold. "We must adhere to continuous development, adhere to a centralized and intensive layout, and build a world garment factory." This is another requirement of Li Gang for the Henan garment industry. Henan clothing has made great strides into the 'trillion-level industry' club, becoming the backbone of Henan's economic and social development. "
Make efforts to promote the process of industrial internationalization
As the dominant industry of China's foreign trade, the clothing industry already has a certain right to speak internationally. At the same time, as the country's "Belt and Road" construction continues to advance, Henan wants to build a trillion-level clothing industry, and internationalization is the only way. The "Belt and Road" construction has greatly promoted the overall development of China's economy. On the one hand, it has broken through international trade protection, and on the other hand, it has also promoted communication between the mainland and the coast at home. This has provided an open, convenient and international development space.
Full of sincerity, policy support, show strength, promote investment
After a detailed review of the development ideas of the Henan clothing industry, the government at all levels in Henan also showed great sincerity to strongly support the clothing industry at this event. Relevant persons in charge at all levels of government appeared in the forum, making this event a fruitful communication platform to promote the development of the clothing industry.
Henan's "smart wife" project promotes industrial development
There are many dreamers in Henan clothing industry. They describe their splendid life with their hands. They are the "smart wife" of Henan clothing industry. They walk out of their families and enter the factory, and dedicate their strength to the goal of "trillion industry" of Henan clothing industry.
ALL COMMENTS