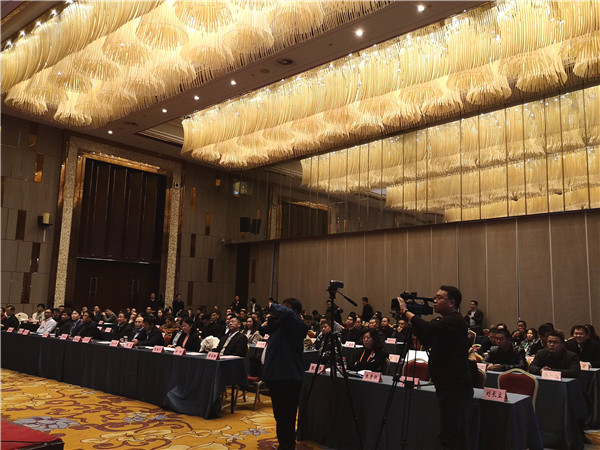 China Ice & Snow Sports and Fiber Material Products Integration Development Forum was held during 2019 China (Jiaxiang) Glove Industry Exhibition on November 28th, focusing on the integration and development of China's ice & snow sports and fiber material products, and attaching importatnce to ice & snow sports and functional fashion. It aims to further promote the integration and development of China's textile industry and sports industry, so as to advance the characteristic development of the ski glove industry in Jiaxiang County.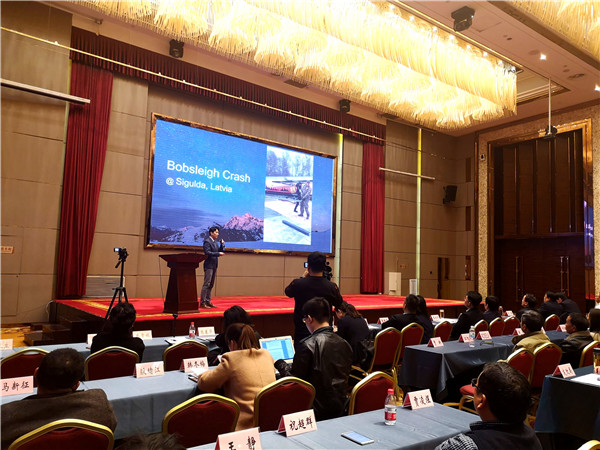 Experts and scholars in related fields, as well as domestic and overseas merchant representatives from the United States, Italy, Japan, Canada, and South Korea attended the event.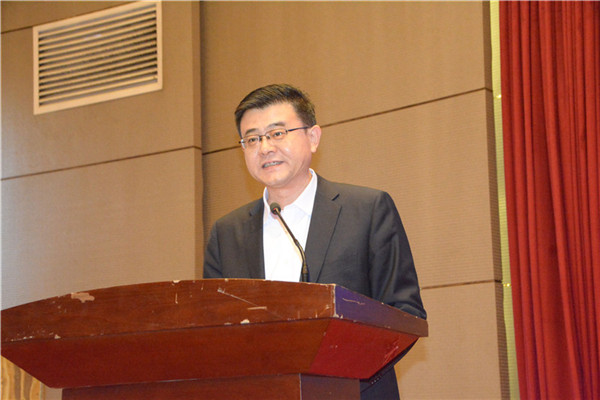 According to Mr. Zhu Ruixian, Deputy Secretary of the County Party Committee and the head of Jiaxiang County, Jiaxiang County Government will continue to optimize the business environment, and provide a full range of services and strong guarantees for enterprise technology innovation, brand building, communication and cooperation, transformation and upgrading. It is hoped that this forum will serve as an opportunity to further enhance the market competitiveness of Jiaxiang Gloves Industrial Cluster and expand its external influence.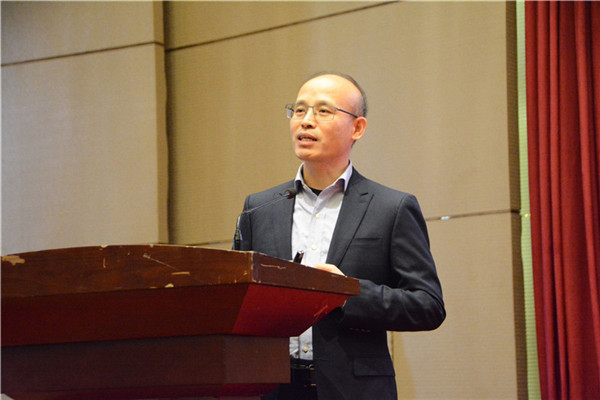 Mr. Li Xiangchen, Director of Smart Sports Innovation Research Center at the China Institute of Sport Science, made a keynote speech on "Smart Sports and Urban Development". He said that with the development of digitization, automation, intelligence, and smartness, sports have also ushered in a new era of smart development. As a public facility and urban living room, the smart development of sports stadiums is particularly important. With the widespread development of Fitness-for-All programs, smart sports are driving the transformation and upgrading of various industries with professionalism, personalization and aesthetic characteristics, and will become a pillar industry supporting the national economy, which will have a positive impact on traditional commerce, modern factories and human-machine symbiosis.
He emphasized that sports is not just pure exercise, but an industry with derivatives. Smart sports is not only about health, it is also an ecological upgrade. In the future, it will vigorously promote the upgrade in terms of consumption, industry, business, life and city.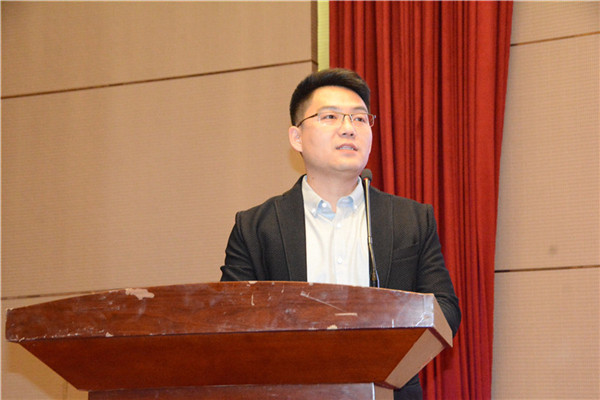 Mr. Hu Hao, Deputy Secretary-General of Sportswear Branch of National Technical Committee for Standardization of Sporting Goods, talked about the standardization to promote the development of the sportswear industry. He believed that first-class companies always attach great significance to standards. The process of "setting, implementing, and revising" standards is a process of promoting "innovation, application, and re-innovation" of science and technology. Standardization can effectively promote industrial innovation and lead the times.
He pointed out that the Olympic Winter Games Beijing 2022 bid success brought a wave of consumption of ice and snow sports in China, and the standards related to ice and snow sports have become hot standards of social concern. At present, the product lines of the ski brands in China are mainly concentrated in the field of ski garments. In recent years, most Chinese companies have entered the ski market in cooperation with international brands to seize the opportunity. It is estimated that the size of the ski equipment market will reach 45 billion RMB by 2022. Facing the huge market, it is advised that companies should take the Winter Olympics as an opportunity to establish standards first, rely on standards, let standards lead the industry, accelerate product upgrades, accelerate the new path of market-oriented research and development, and establish their own brand image.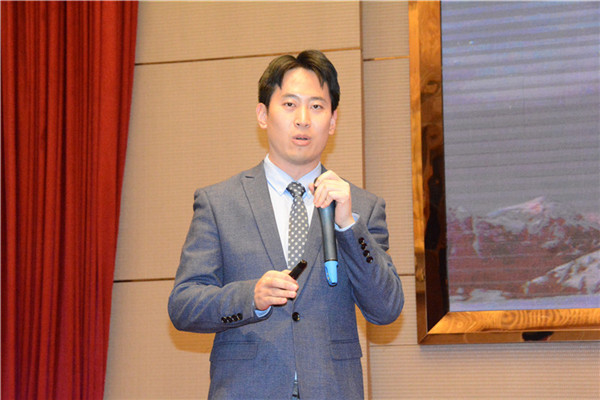 Dr. Ji Cheng, a lecturer of Winter Olympics Training College of Beijing Sport University, interpreted the development process, projects, and culture of the the Olympic Winter Games. He stated that the Olympic spirit is "faster, higher, and stronger", while for the Olympic Winter Games under the conditions of extreme cold, surpassing limit is the concentrated expression of sports spirit. Therefore, the transcendence of sports competition includes such three dimensions as historical boundaries, boundaries of others, and self boundary. After years of changes and adjustments, the Olympic Winter Games have been successfully held for 23 editions, and the 24th will be held in Zhangjiakou and Beijing, China in 2022.
He emphasized that sports can enhance national spirit, national pride and social stability, also a concrete expression of national policies and image as well as a kind of diplomacy. It is of great significance to host the Olympic Winter Games Beijing 2022. It will become an important window to show the achievements of China's reform and development, an important stage for the diplomacy of major powers and the promotion of world peace, as well as an important carrier for spreading the Chinese civilization and carrying forward the spirit of the new era.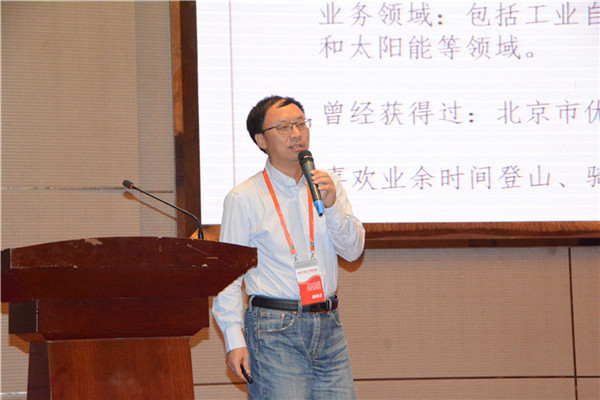 Mr. Zhou Heping, General Manager of Beijing Baloon Electromechanical Technology Co., Ltd., shared his experiences in climbing onto the peak of the Mount Everest in 2019. As a master of climbing sports, he has climbed onto the peak of Taibai Mountain, Second Peak of Siguniang (Four Girls) Mountains, Kilimanjaro and others. In May 2019, he successfully climbed onto the peak of the Mount Everest with an altitude of 8,844 meters. He shared his climbing story and experiences, emphasizing that climbing is to continuously explore and surpass himself. Whether it is mountain climbing, work or life, as long as you set goals, dare to practice, and overcome difficulties, then you can realize your dreams.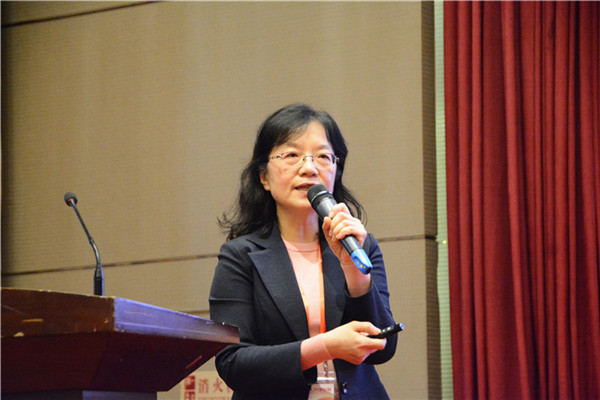 Prof. Zhang Peihua, a doctoral tutor of the Textile College of Donghua University, talked about the application and trend of functional textiles in ice and snow sports products. She said that snow and ice sports are divided into ice sports, snow sports and other leisure sports, which involve all aspects of textile fields such as ski suit, ski underwear, ski protective gear, ski accessories, ski equipment, etc. Its performance is mainly comfortable, warm, waterproof and breathable.
Taking specific ice and snow sports textiles as an example, such as ski suit, she introduced its fiber raw materials, functional requirements, and application scope, emphasizing that the application of functional textiles in ice and snow sportswear is mainly functional, intelligent and green. To this end, she made a detailed introduction to the related latest functional textiles, smart textiles, high-performance textiles as well as Toshiba Digit smart gloves and Samsung "Fingers" and "Goldfinger" smart gloves.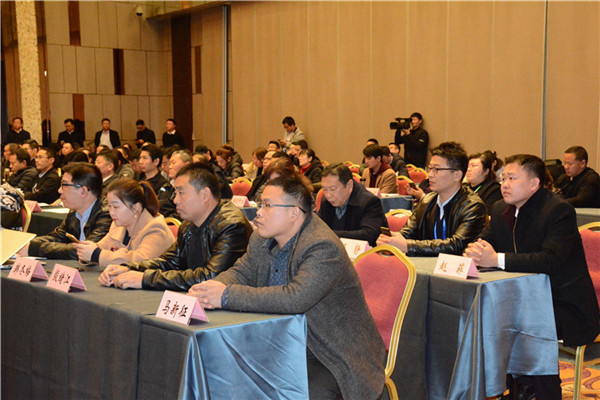 In order to better promote the characteristic development of the glove industry in Jiaxiang County and enhance the regional brand influence, China Textile Magazine and Jiaxiang Glove Industry Association signed a strategic cooperation framework agreement. In the future, the two parties will give play to their respective advantages and actively assist the development of the glove industry in Jiaxiang. In addition, in order for the sustainable development of the industry, the forum also witnessed the singing of a series of cooperation agreements on raw materials, equipment procurement, brand cooperation, market orders, and park construction.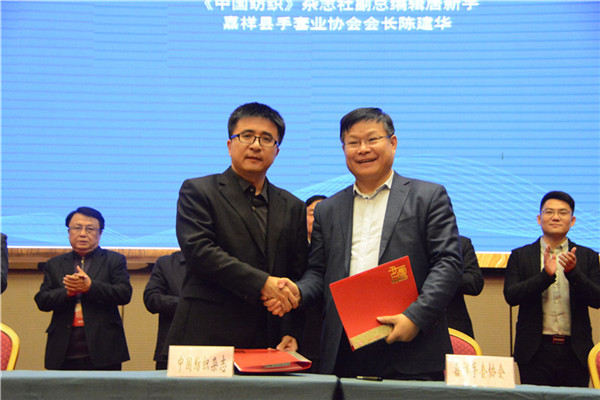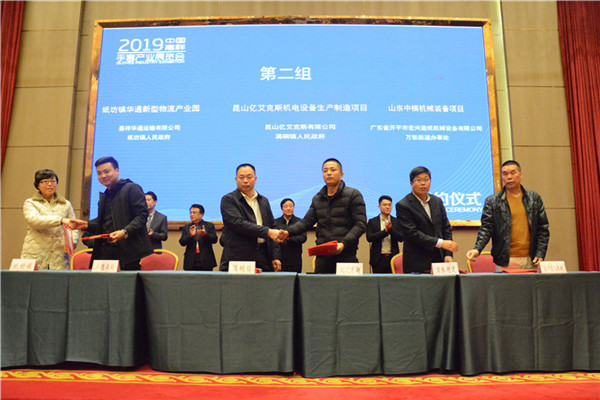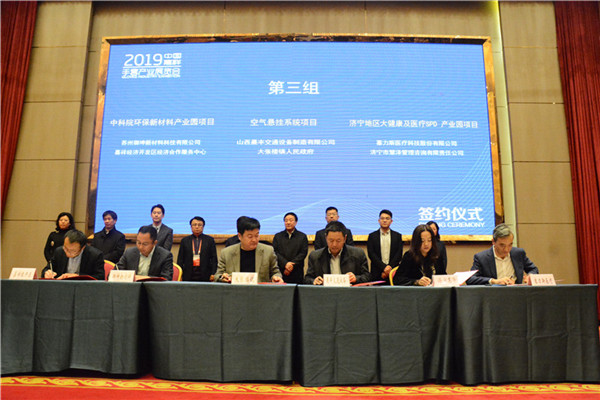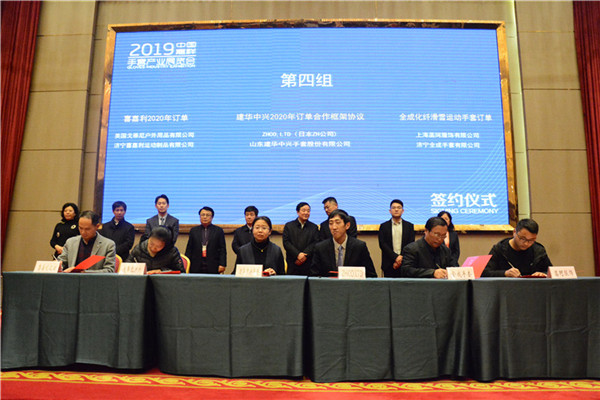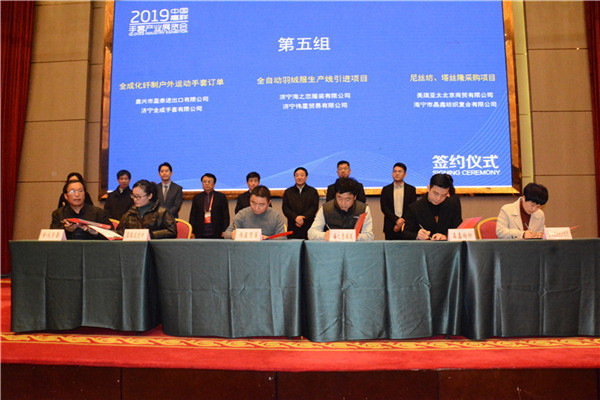 ALL COMMENTS