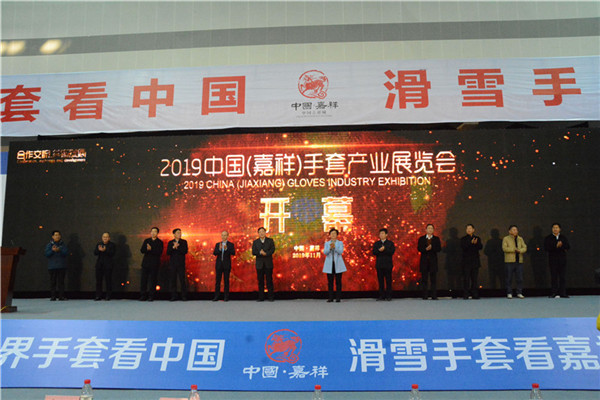 2019 China (Jiaxiang) Glove Industry Exhibition, successfully held on November 28th in Jiaxiang, Shandong province, attracted 57 exhibitors from across the country and nearly 200 visitors from all over the world. During the exhibition, a total of 15 intended projects and purchase contract projects were signed.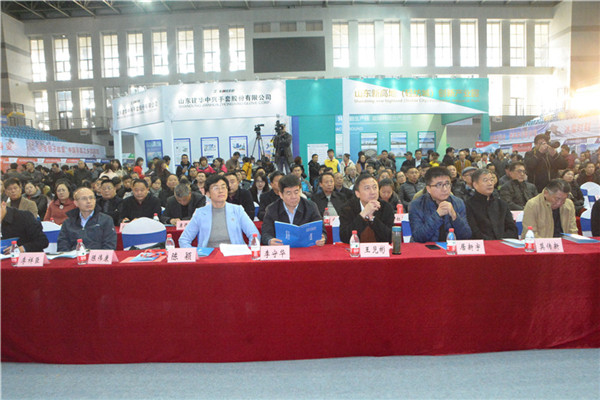 The ski glove industry is a traditional advantageous industry in Jiaxiang County. After more than 30 years of development, it has become the provincial characteristic industrial cluster, the pilot area of China's textile industry cluster, and the largest ski glove production base in China. There are more than 300 glove manufacturing enterprises, more than 1,500 processing households, and more than 50 industrial supporting enterprises in the county. Among them, there are 76 self-support export companies with 27 independent brands, seeing an annual production of over 10 million dozens of gloves exported to more than 60 countries and regions, while the domestic market share is 62.6% and the international market share accounts for 76.4% of the national ski glove exports.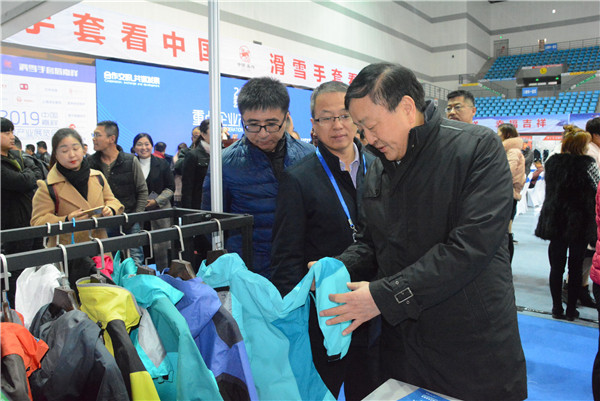 The glove industry in Jiaxiang County has formed a complete industrial chain from R&D and design, inspection and testing, to production and processing, auxiliary equipment, logistics and transportation. It has build the processing and production capabilities of thousands of kinds of gloves in six series including cold protection, skiing, hunting and shooting, with more than 200 independently developed new technologies and new products as well as 70 patents. In 2012, a Glove Industrial Park was planned and built, with three functional zones including a scientific research incubation zone, a production zone and a living zone. In 2017, the Glove Industrial Park was rated as a cross-border e-commerce industry gathering area in Shandong Province, and a number of foreign trade companies have achieved transformation and upgrading through cross-border e-commerce.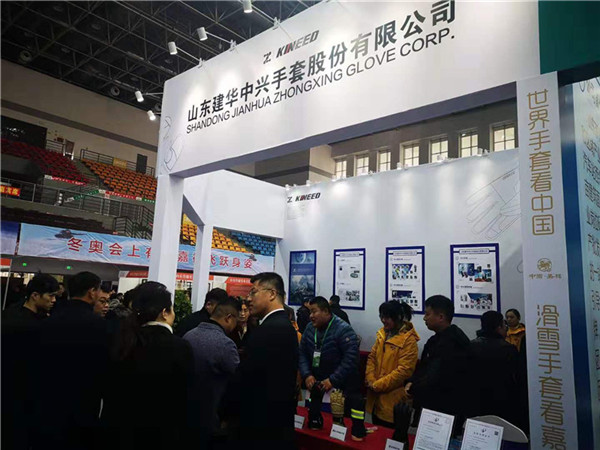 In 2007, the ski glove industry standard formulated by Jiaxiang County Glove Association and some key enterprises was recognized as a local industry standard in Shandong Province, and was issued and implemented in 2008. The national technical standards for ski gloves have been promulgated in 2016 and implemented in 2017. The introduction of this standard has filled the gaps in domestic industry standards, marking that Jiaxiang gloves industry has reached a new level in standardized production.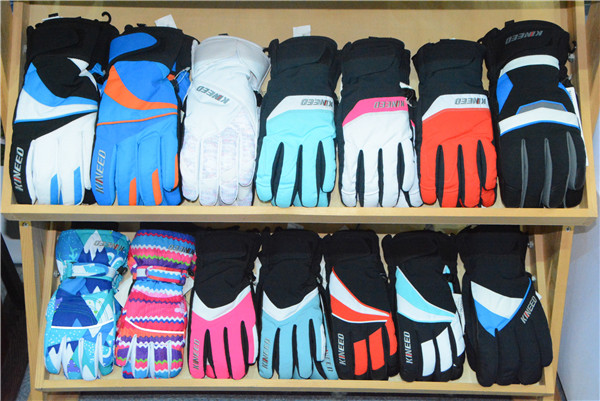 In recent years, Jiaxiang County has continued to promote the transformation and upgrading of the ski gloves industry through policy support, innovation leadership, technical support, and brand cultivation. Not only has it established a glove industrial park, actively connected to the "Belt and Road" and set up factories in Yengisar County, Xinjiang Uygur Autonomous Region, but also through the "headquarters + satellite factory" development model, it has absorbed more than 20,000 people in employment and driven nearly 50,000 employees in related industries.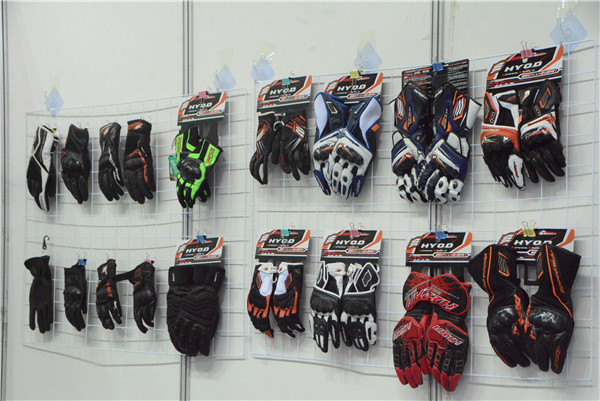 Mr. Chen Weikang, Deputy Secretary-General of China National Textile and Apparel Council, said in his speech during the opening ceremony, "In addition to high-performance winter sportswear, various forms of ski equipment are mostly made of fiber-reinforced materials, which has broad and deep application space and market consumption expectations. It is a highly integrated industry in the modern sports industry system."
According to Mr. Wang Jianbin, Deputy Director of the Sports Industry Development Service Center of Shandong Sports Bureau, national fitness has become a national strategy. In particular, the National Outline for the Construction of a Sports Power that by 2035, the sports industry will become a pillar industry of the national economy; by 2050, sports will become a landmark cause of the great rejuvenation of the Chinese nation. From 2015 to 2017, the average annual growth rate of the added value of the sports industry in Shandong Province reached 12.7%, which is 5 percentage points higher than the GDP growth rate of the province over the same period. The sports industry has become a new economic growth point.



In 2017, Jiaxiang County was awarded "Shandong Sports Industry Demonstration Base" by Shandong Sports Bureau for the ski glove industry. Today, Jiaxiang has made the small gloves a big industry. In particular, Shandong Jianhua Zhongxing Glove Corp. also made a new demonstration for industrial aid to Xinjiang. The holding of this exhibition will provide new development opportunities for the development of Jiaxiang glove industry, and promote the glove industry to a new level.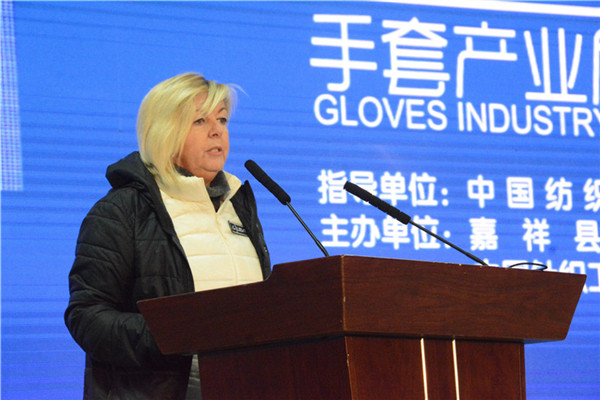 The Italian customer Ms. ROSELLA from LEVEL said that since the company's partnership with Shandong Jianhua Zhongxing Glove Corp. in 2009, the two parties have maintained a close cooperative relationship and the number of orders continues to increase every year for the reason that Jianhua Zhongxing Glove has a team who loves learning, continuously improving internal basic management, focusing on clients, and strictly adhering to contract regulations and product quality. It is because of Jianhua Zhongxing Glove, they fell in love with China and also love Jiaxiang. They hope that through gloves, the two sides will continue to maintain close cooperation.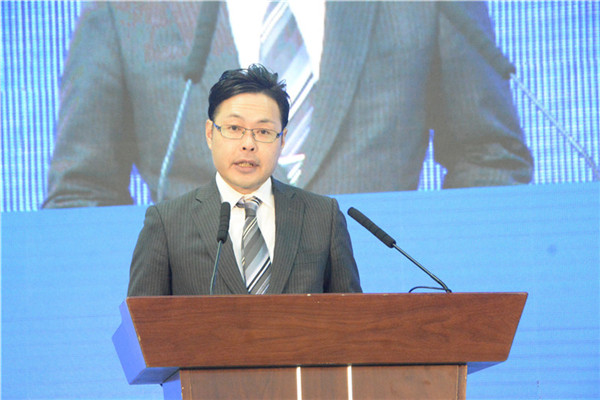 Japanese merchant Mr. Nagai Sato expressed satisfaction with the cooperation with Jianhua Zhongxing Glove and recognized the continuous innovation and integrity of the company. He introduced that Jianhua Zhongxing Glove adopted 5S standardized management, and introduced various advanced machinery and testing certifications, far exceeding the level of a glove company, which is a leading level in the world's glove manufacturing industry. He is full of expectations for the cooperation between the two sides and believes that in the future, the concept of "protecting personal safety" will continue to expand worldwide, and the application of new materials and technologies will continue to increase. He hopes to continue to strengthen cooperation with Jianhua Zhongxing Glove for the future of the glove industry.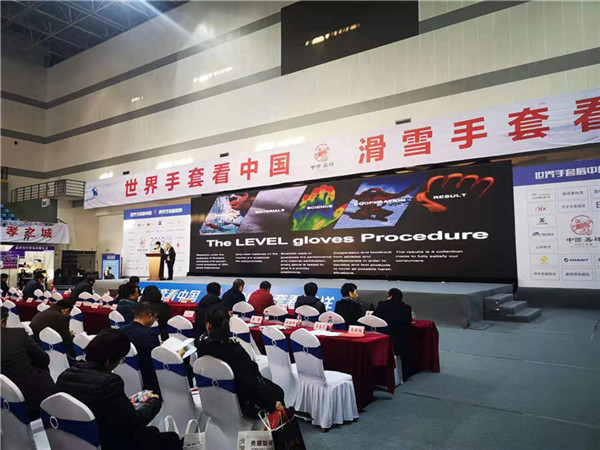 One highlight during the exhibition is the Industrial Cooperation Roadshow of Key Enterprises, for which Italian merchant Ms. ROSELLA, Mr. Chen Jianhua, President of Shandong Jianhua Zhongxing Glove Corp., Mr. Chen Fengliang from Shandong New Highland Innovation Industrial Park, and Mr. Liu Changli, General Manager of Shandong Senlinxue Ski Equipment Co., Ltd., respectiely introduced the development of their companies, market supply and demand, brand building and future development.
ALL COMMENTS