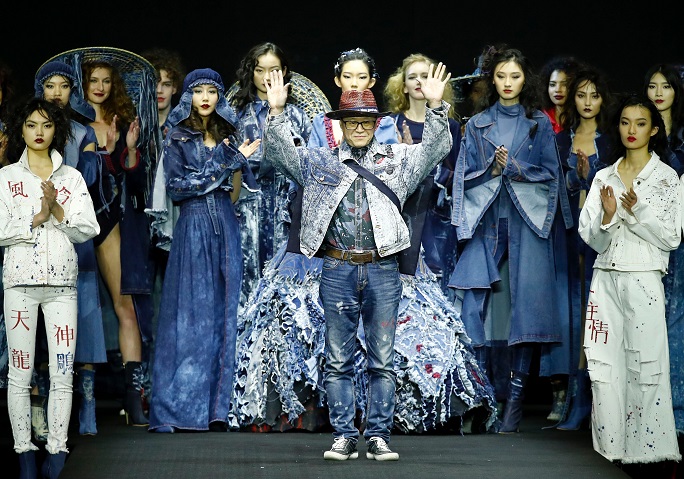 Cotton Council International (CCI) partnered with Mr. Chen Wen, a pre-eminent denim design master in China and an esteemed Hong Kong-based denim fabric manufacturer, H.W. Textiles Co., Ltd. to launch the 2019/2020 F/W Denim Fashion Collection during China Fashion Week held at The Beijing Hotel.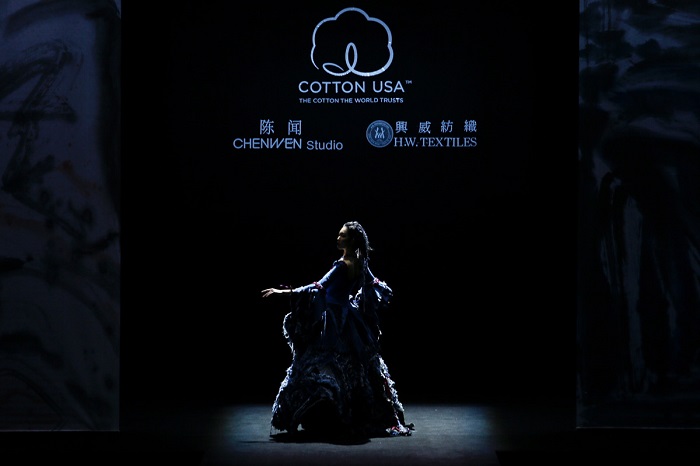 Under the theme of "COTTON USA: Passion for Denim", the 2019/20 F/W denim fashion show is composed of three collections, including "recycled fashion", "innovative fashion" and "retro fashion" to interpret fashionable, passionate and functional aspects of U.S. cotton-rich denim fabrics.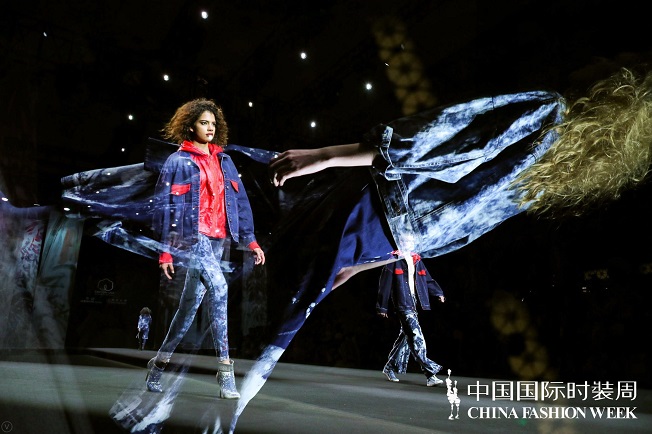 With the creativity of Mr. Chen Wen, the runway collection is supported by H.W. Textiles Co., Ltd., a wholly owned subsidiary of HingTex Holdings Ltd., which was successfully listed on the Hong Kong Stock Exchange on July 16, 2018 (Stock Code: 1968). Their U.S. cotton-rich denim fabrics are woven with cutting-edge innovative technologies which provide a soft hand-feel, warmth and numerous functional features.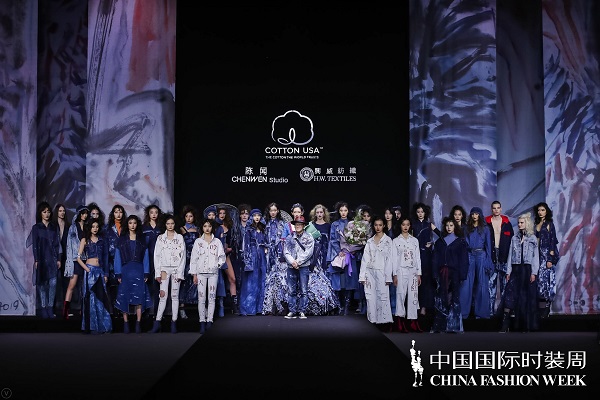 This is the second time that COTTON USA has been partnering with Mr. Chen Wen and the COTTON USA licensee to launch U.S. cotton-rich denim fashion collections during China Fashion Week. "I feel deeply indebted to COTTON USA, who has generously provided this platform for me to work together with COTTON USA's licensees," said Mr. Chen Wen. "This platform will not only promote close collaboration between upstream manufacturers with fashion designers, but also showcases denim fashion that combines art, technology and innovation through the creativity of designers."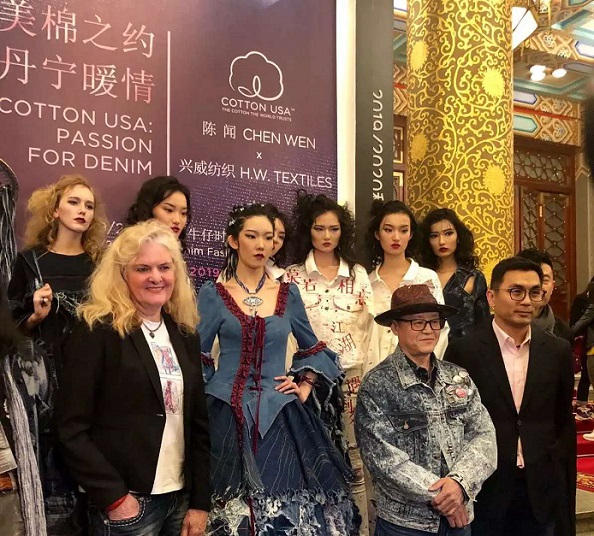 "We feel privileged to work with Mr. Chen Wen again at China Fashion Week," said Ms. Karin Malmstrom, Director, China and Northeast Asia, CCI. "Through three different collections, this denim fashion show represents a grand gathering of fashion creativity and technological innovation while showcasing high quality and sustainable U.S. cotton fiber. At COTTON USA, we're dedicated to providing the entire supply chain with networking opportunities, ongoing education, and the latest research and technological innovations. We also very much appreciate the great support from our licensee H.W. Textiles Co., Ltd. to make this event possible."



"We have been working closely with COTTON USA over the years and using U.S. cotton in most of our product lines since 2000 because of its high quality, which is very consistent and stable," shared Stephen Tung, Director of H.W. Textiles Co., Ltd., "We feel honored to have the opportunity to partner with COTTON USA and Mr. Chen Wen to launch this runway show to make traditional denim more fashionable and functional by integrating technological innovations and designer's creativity. I have to say the denim fashion collection makes the best interpretation of these two elements."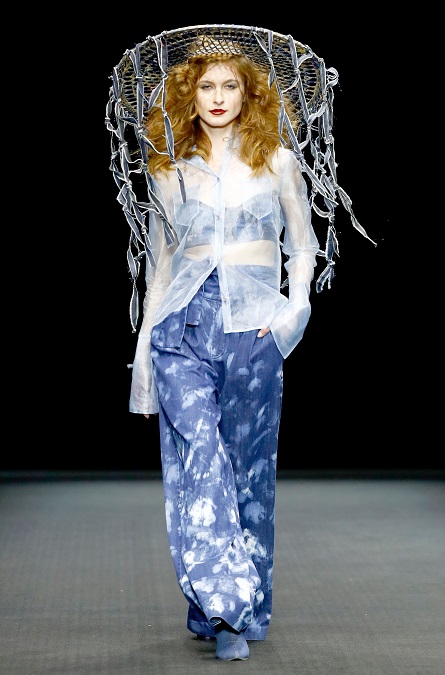 Chen Wen established his design concept by integrating the cosmopolitan style of Hong Kong and inspiration from Chinese wuxia (martial arts) novels with today's fashion trends, endowing denim wearers with a passionate lifestyle to transcend time and space. Leveraging the functionality and comfort of innovative denim fabrics, Chen Wen incorporates pleats, drawstrings, overlay elements and snowflake washing effects into denim design, making his collections full of creativity and passion for denim which highlight garments integrating traditional Eastern and Western cultures.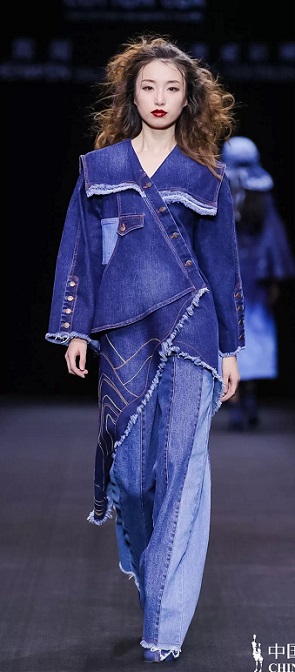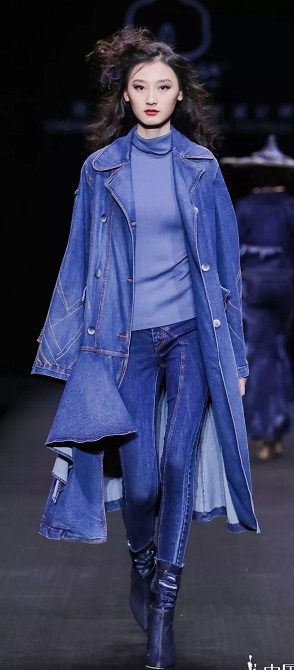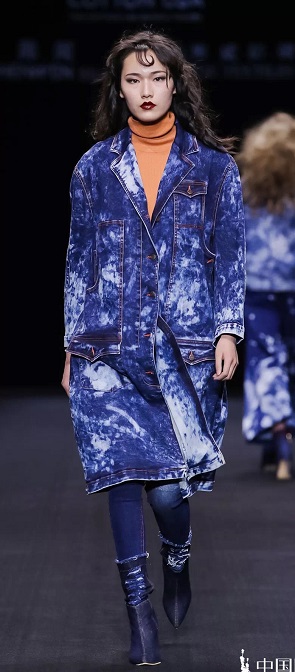 ALL COMMENTS