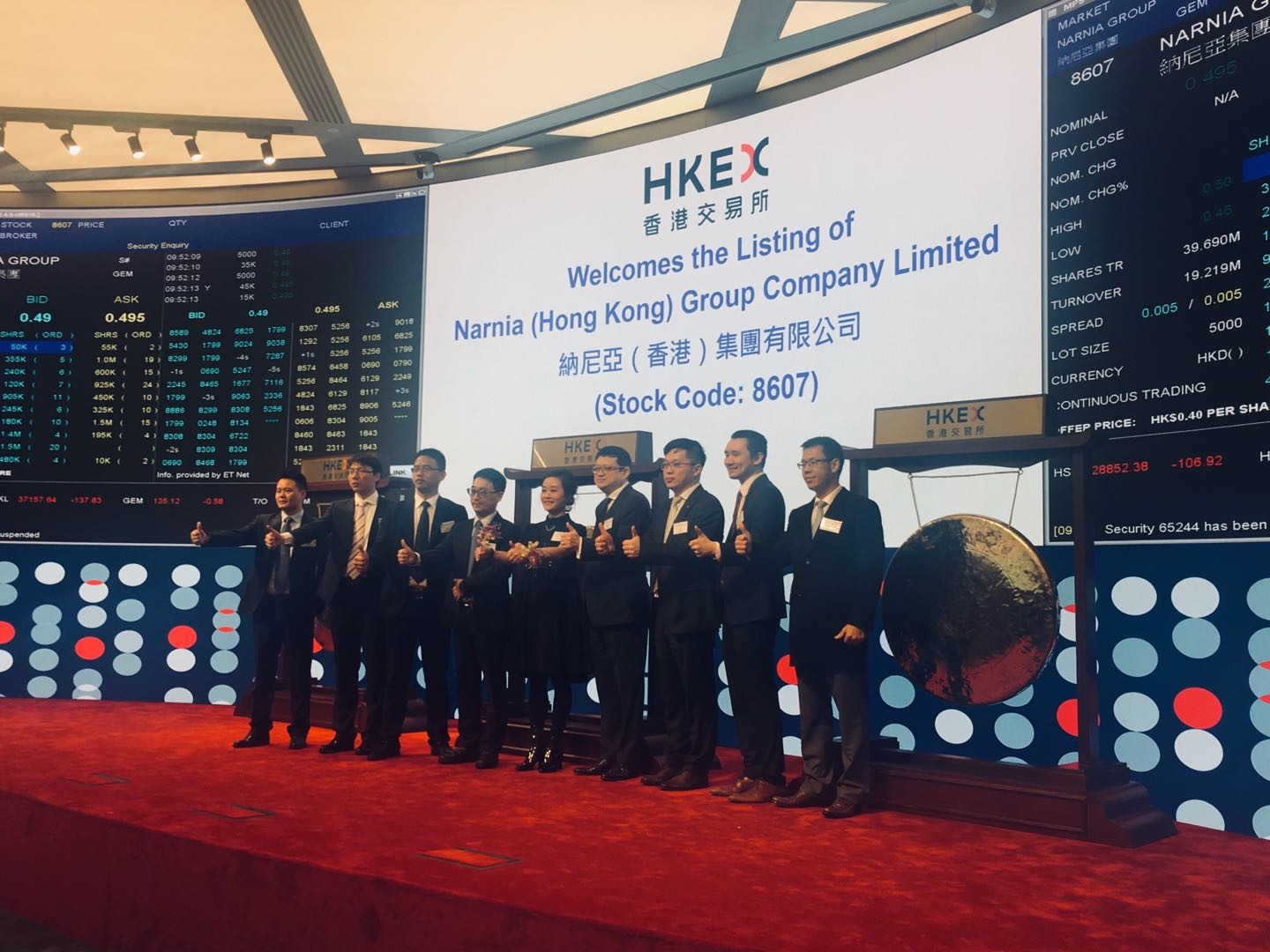 At 09:30 on the 26th, Narnia (Hong Kong) Group Company Limited was listed on the gem of the Stock Exchange of Hong Kong with the sound of a gong. This is the fifth listed enterprise in Changxing County, but also the county textile industry's first listed enterprises.


According to reports, the company is a key state-supported high-tech enterprise that integrates textile, dyeing and printing, fabric development, processing, production and sales of textile, the products are sold to countries and regions such as the United States, Japan, South-East Asia, Eastern Europe, South America and the Middle East. As one of the textile industry leaders in Changxing, Narnia Group listed the new third board in 2016, first tasted the sweetness of the capital market, enterprises accelerated the pace from the new third board to the main board.


"A total of 200 million shares, priced at 0.4 yuan per share, are planned to raise 80 million yuan for technical upgrading and capacity expansion." Liu Xiaohua, the secretary of the board of directors of the Narnia Group, said it hoped to further accelerate the transformation and upgrading of the enterprise and the high-quality development with the aid of the capital market.

"The successful listing of Narnia has pointed out the direction of development for other textile enterprises in Changxing, and is also conducive to optimizing the industrial structure and speeding up the development of a cluster of textile industries." Feng Jinwu, head of the industry section of Changxing County Bureau of Economy and Information Technology, introduced, in recent years, Changxing continues to promote the transformation and upgrading of the textile industry, continuously strengthen the upgrading of equipment and the promotion and application of new technologies, vigorously promote intelligent transformation, and continue to promote platform upgrading, industrial agglomeration. Up to now, a total of 672 sets of equipment such as jets and warp knitting machines have been introduced, more than 8000 sets of existing equipment have been digitalized, nearly 50 new products have been developed, and six small textile industrial parks have been planned, thus effectively promoting the upgrading of the whole industry.
ALL COMMENTS