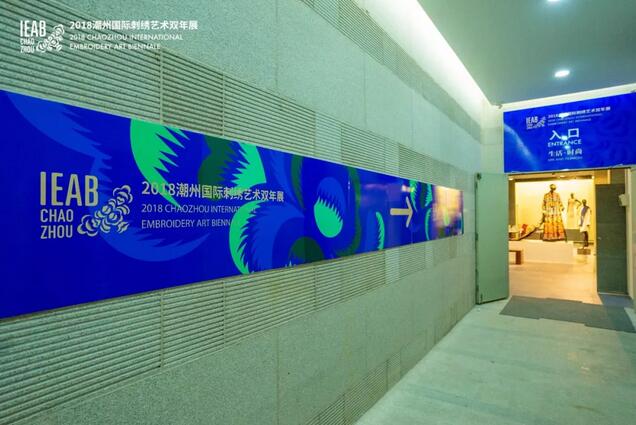 2018 Chaozhou International Embroidery Art Biennale will open tomorrow in Chaozhou, an ancient city in Guangdong Province. It is approved by the Ministry of Culture and Tourism of China, sponsored by China National Textile and Apparel Council (CNTAC), Guangdong Provincial Department of Culture and Tourism, Chaozhou Municipal Committee of the Communist Party of China, Chaozhou Municipal People's Government, and jointly organized by Chaozhou Traditional Craft Workstation of CNTAC, China Embroidery Art Research Institute of CNTAC, Fiber Art Institute of the Academy of Arts & Design, Tsinghua University, Chaozhou Famory Embroidery Academy, and Guangdong Famory (Group) Co., Ltd.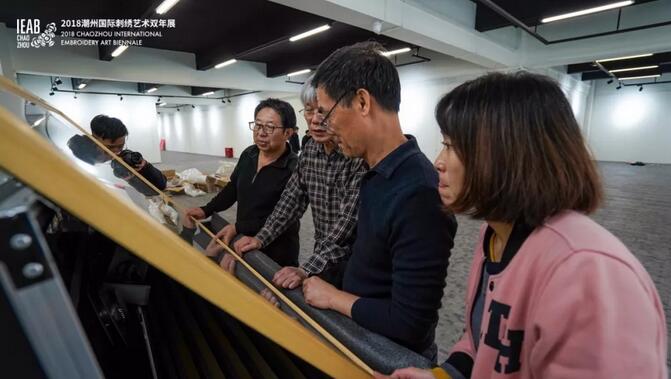 It is the first professional biennale about embroidery in the world, also a masterpiece gathering of traditional embroidery craftsmanship from all over the world, showcasing a cultural exchange with embroidery as the carrier. It is also a platform for the embroidery artists at home and abroad to get together and communicate with each other.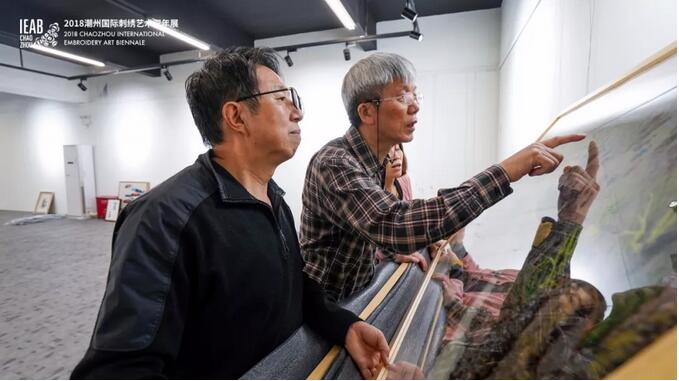 People from all walks will be present at the opening ceremony tomorrow morning. The exhibition will last until January 5th, 2019. It is divided into such three themes as Life and Fashion, Inheritance and Revitalization, Assimilation and Surpassing. More than 200 works from 13 countries and regions will be exhibited. Among them, Chinese works account for 80%.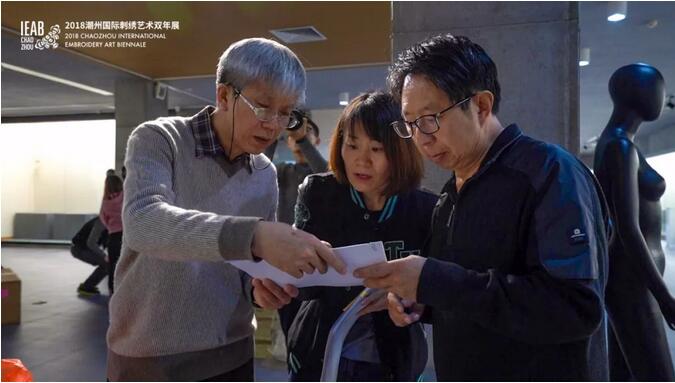 At this moment, Chaozhou has been intensively entering the countdown stage of the opening ceremony. The guests of the exhibition have reported in succession. It is learned that there will be open class during the first day, which will be held at the International Conference Center of Hanshan Normal University. The embroidery artists and researchers at home and abroad from the embroidery industry will be invited to discuss the theme of the Biennale - "Embroidery and Contemporary Life", which is also a proposition of inheritance and development.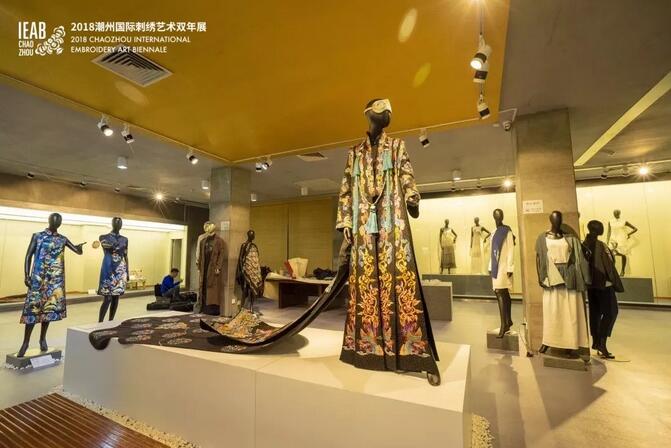 Traditional hand-embroidering techniques have a long history, rich and colorful. As an important part of traditional culture, traditional crafts carry the most extensive and basic emotions and life of all ethnic groups. With the expansion of China's opening up to the outside world and the deepening of international cultural exchanges and cooperation, the exchange of Chinese embroidery and embroidery culture and skills from all over the world has shown a trend of mutual learning and mutual improvement.
"2018 Chaozhou International Embroidery Art Biennale" will be a professional, large-scale and international exhibition, providing a platform for the embroidery artists who are interested in embroidery research, embroidery creation and embroidery art, also a stage to display their talents. This is the concrete practice of the traditional textile revitalization plan implemented by Chaozhou Traditional Craft Workstation of CNTAC.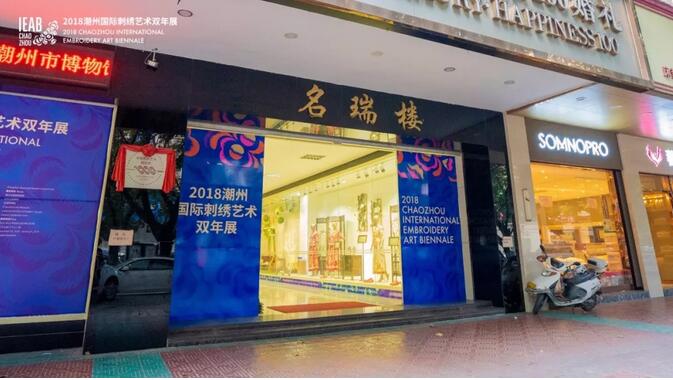 ALL COMMENTS