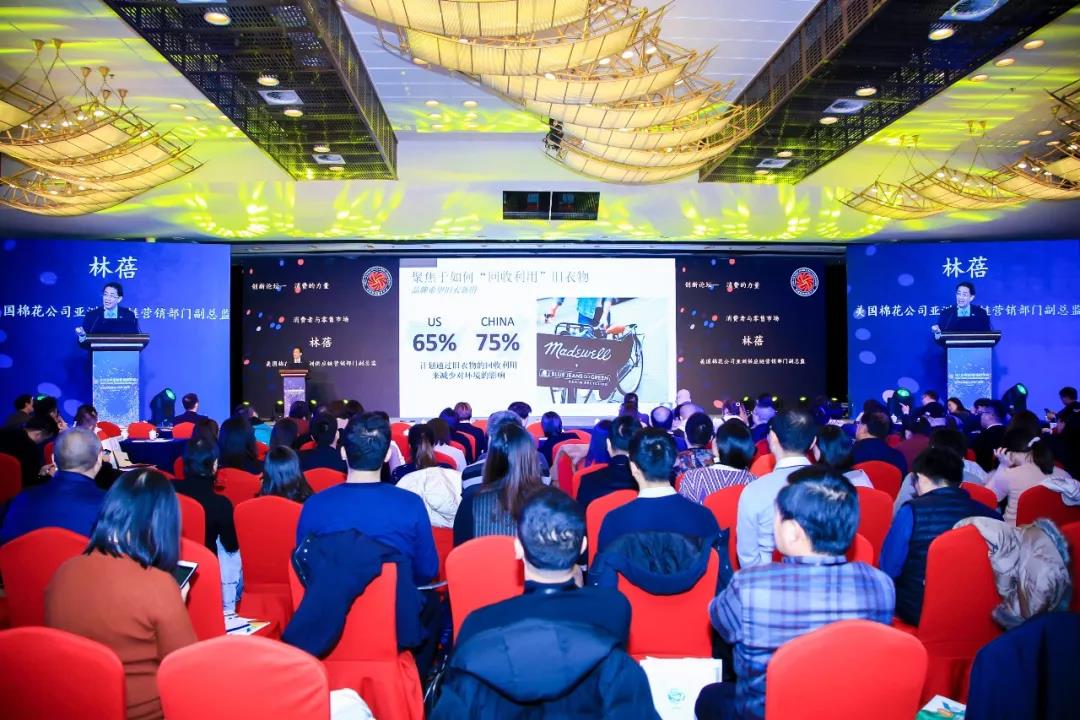 On December 11th, 2018 China Textile Innovation Conference was held in Beijing. With the theme of "Big Change • New Pattern: Trends and Prospects", the conference, divided into theme conference and innovation forum, focused on the new pattern of China's textile industry to explore the way to implement the new industry positioning of "technology, fashion, and sustainability" and the innovative path to achieving high quality development.
With the three themes of "power of consumption", "power of innovation" and "power of design", the Innovation Forum brought together objective analysis of data and trend predictions in the end consumer market, explored feasible solutions for supply chain construction, shared the innovative technology, and predicted the digital and design empowerment operation models, etc., carrying out diversified discussion from the perspective of innovation concept and management practice. Li Binhong, Director of China Textiles Development Center, presided over the meeting.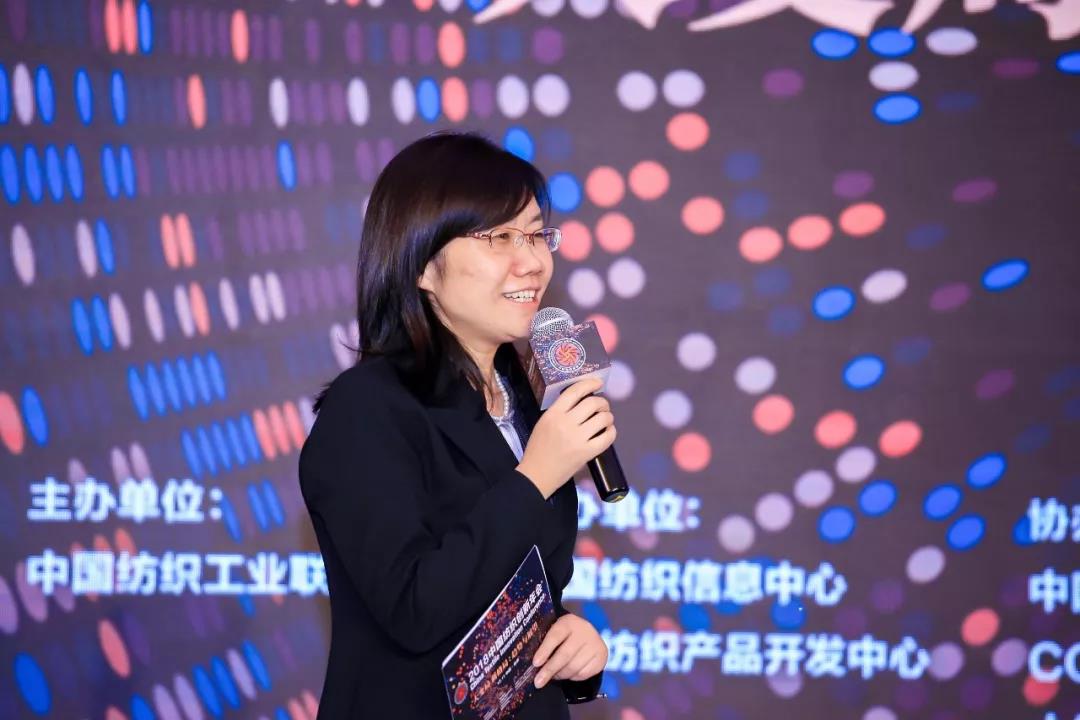 Power of consumption


— Innovation driven by consumption upgrade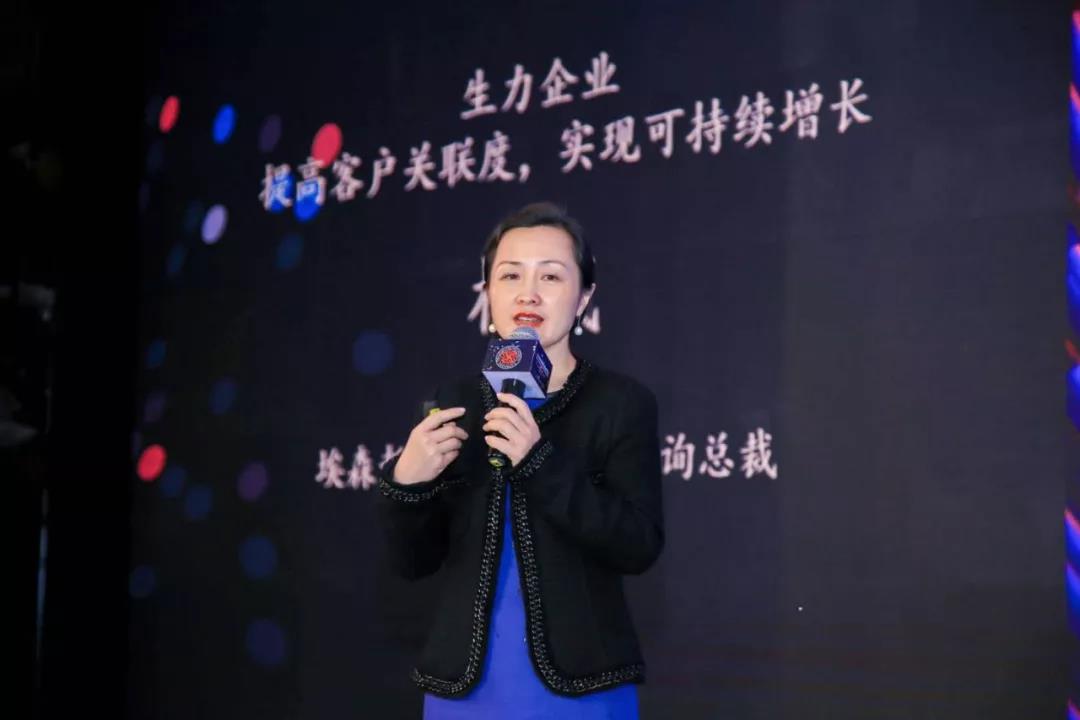 Yang Wei, Management Consulting Lead, Accenture Greater China, gave a speech entitled "Consumption Digitization, New Value Chain, and Textile and Garment Industry Transformation". In her speech, she mentioned the concept of "Big Crunch Subversion", pointing out that the current pressure on the textile and apparel industry mainly comes from the widespread application of digital technologies in the world and China, service intelligence, consumption digitization and cross-border competition in the industry, which have brought unprecedented threats to the survival of traditional companies. Taking UNIQLO as an example, she pointed out that to improve customer relevance, the first is to be able to truly understand what consumers really need. The second is to establish a consumer experience and build a platform supported by digitization to analyze product requirements and experience needs with associated data. The third is to build an ecological operation platform to enhance the interaction with customers and establish collaborative marketing. Flexible production can be adapted to achieve a virtuous cycle of design and production. In addition, she also introduced cloud services taking the successful experience of NIKE digital transformation as an example. She said that digital construction is not only a digital platform, but also an ecological platform for business partners. Through channel integration, every closed loop from production to design is established.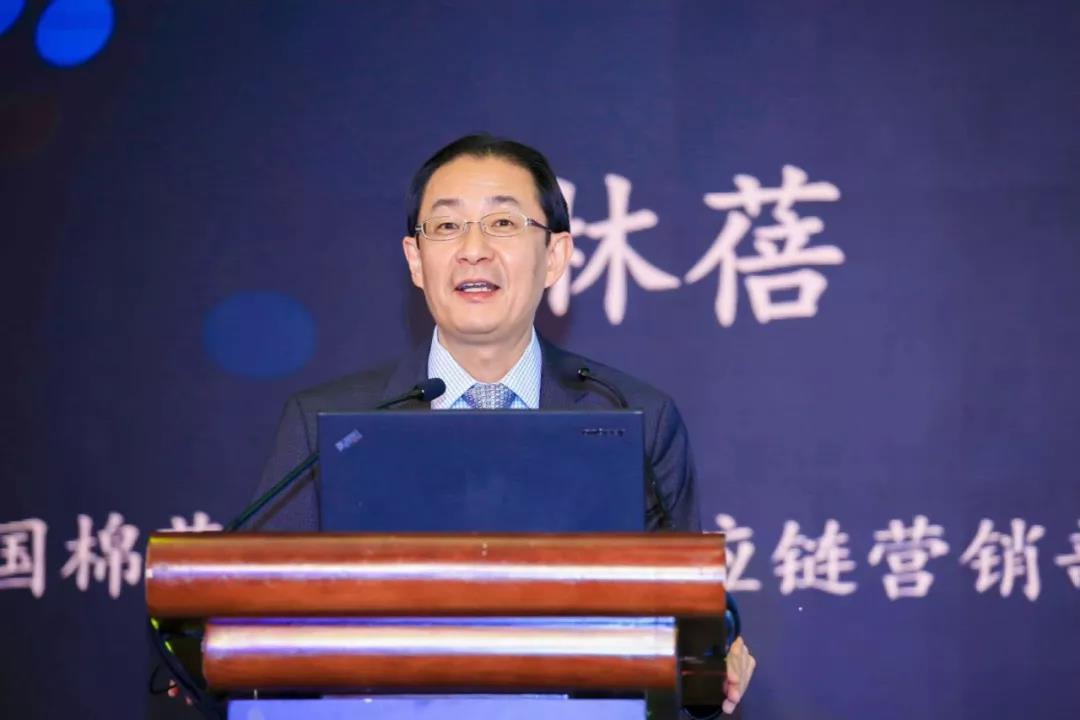 Lin Bei, Deputy Director of Marketing Department of Cotton Incorporated Asian Supply Chain, introduced the Cotton LEADS™ program that is committed to responsibly-produced cotton. Built upon core principles that are consistent with sustainability, the use of best practices and traceability in the supply chain, Cotton LEADS™ offers cotton users the confidence and knowledge that their raw material is responsibly produced and identified. Cotton LEADS™ was founded by an alliance of industry organizations in Australia and the United States of America. The Cotton LEADS™ program raises awareness of sustainable and responsible cotton growing by connecting businesses across the global supply chain with the leading efforts in sustainable cotton production. Currently, the Cotton LEADS™ program has 556 partner companies around the world that support sustainable cotton production.
Since 2014, Cotton Republic has been in cooperation with Cotton Incorporated to launch dozens of cotton products including underwear, home clothes, sweaters and socks, and has used more than 400,000 cotton label hangtags provided by Cotton Incorporated. Through this cooperation with the Chinese textile industry, Cotton Incorporated provides a variety of resources and research results to help industrial chain partners develop and promote high-quality, innovative and profitable cotton products.


Power of innovation

—
Innovation driven by technological change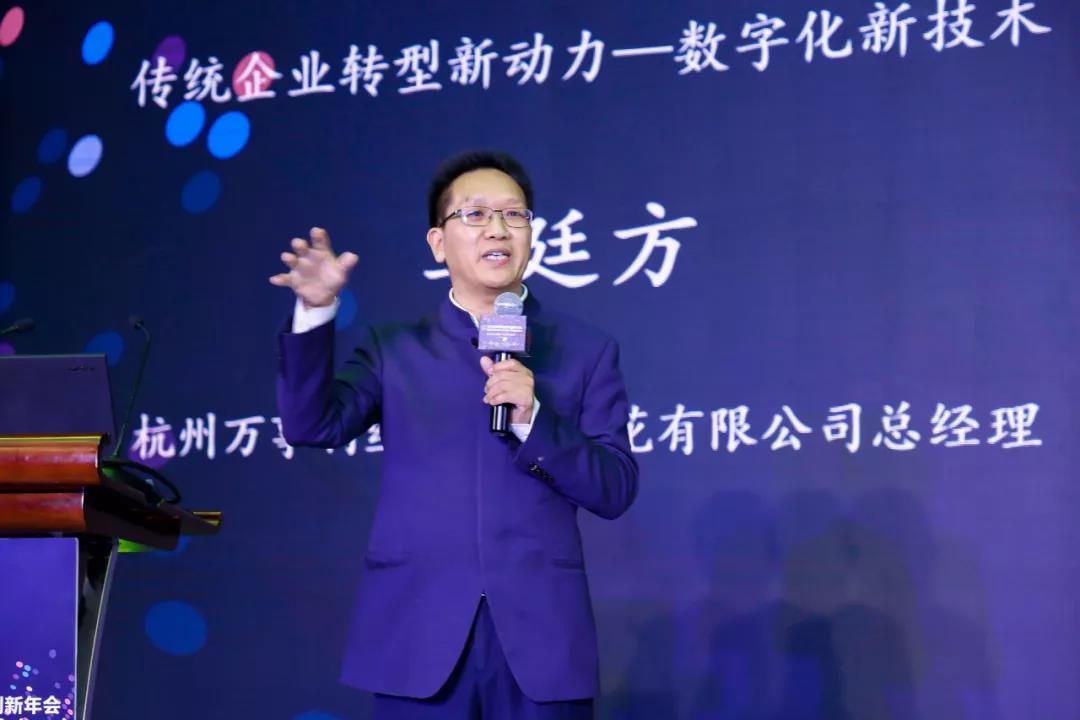 Ma Tingfang, General Manager of Hangzhou WENSLI Silk Digital Printing Co., Ltd., explained the transformation and upgrading of traditional enterprise promoted by technology innovation, business model innovation and talent innovation. He introduced that in terms of digital technology innovation, in order to achieve flexible manufacturing and personalized customization, WENSLI has digitized all colors of digital printing. "We will make it of the same cost to make a scarf and make 10,000 scarves." This year, more than ten fashion brands of the French LB Group subsidiary use the technology and equipment of WENSLI. In terms of business model innovation, WENSLI has created silk scarves into a cultural and creative product, and tried cross-border cooperation and new media marketing to create a new business model for traditional textiles. In terms of talent innovation, artificial intelligence cannot replace philosophy and aesthetics, and digital-based technological innovation needs Chinese traditional craftsmanship and aesthetic thinking.

Gong Huairui, Director of High-tech R&D Department of Luolai Lifestyle Technology Co., Ltd., gave a speech on "Technology Innovation Drives Home Textile Industry Development" from the perspective of industry technology innovation status quo and development trend. He pointed out that at present, most enterprises in the domestic textile market are still in the stage of upgrading the pattern and style. The mainstream products in the market are still at the level of traditional materials and technology, and smart sleep products fail to fully meet the needs of healthy sleep. He introduced that the development and innovation of functional home textile products is mainly reflected in the development of home textile products of functional fiber materials, structural functional home textile products, and intelligent upgraded products, such as antibacterial and anti-mite, far infrared, flexible filler, zero-pressure mattress, sleep monitoring products, sleep environment regulation system, etc. The development of eco-home textile products mainly uses natural functional modified fibers such as peppermint fiber and grass coral fiber, as well as plant green dyeing and printing technology and biological functional textile dyeing and finishing technology. Intelligent technology in the factory makes intelligent production, intelligent detection, intelligent logistics, and the storage system supporting applications, improving production efficiency and quality stability.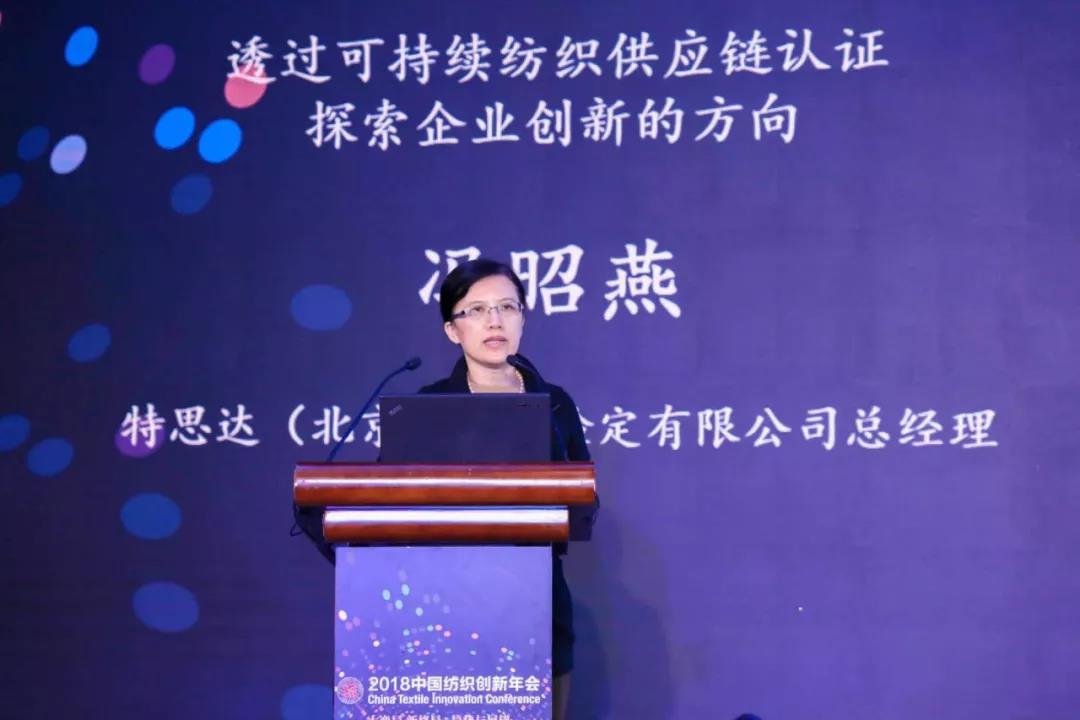 Feng Zhaoyan, General Manager of TESTEX (Beijing), delivered a speech entitled "Exploring the direction of corporate innovation through sustainable textile supply chain certification". According to her, OEKO-TEX's consumption research shows that consumers around the world, especially Chinese consumers, are paying more attention to the concept of environmental climate and sustainability, and thus attach more importance to the output of harmful substances in textiles. The breakthrough and innovation of textile enterprises in the fields of sustainability, fashion and science and technology, and the guarantee of efficient quality management are closely related to the level of supply chain construction. With the certification data of sustainable textile supply chain, TESTEX analyzes the latest trends of brands and retailers in the domestic and international markets and the latest demands of consumers with comprehensive analysis. OEKO-TEX has offices in more than 60 countries and regions in the world. The project attempts to start from the input management of textile production to solve the production process management so as to provide sustainable ecological security in output management, establishing a sustainable textile ecological chain. This will enable consumers and businesses to protect the planet with responsible decisions.


Power of design

—
Innovation driven by
v
alue growth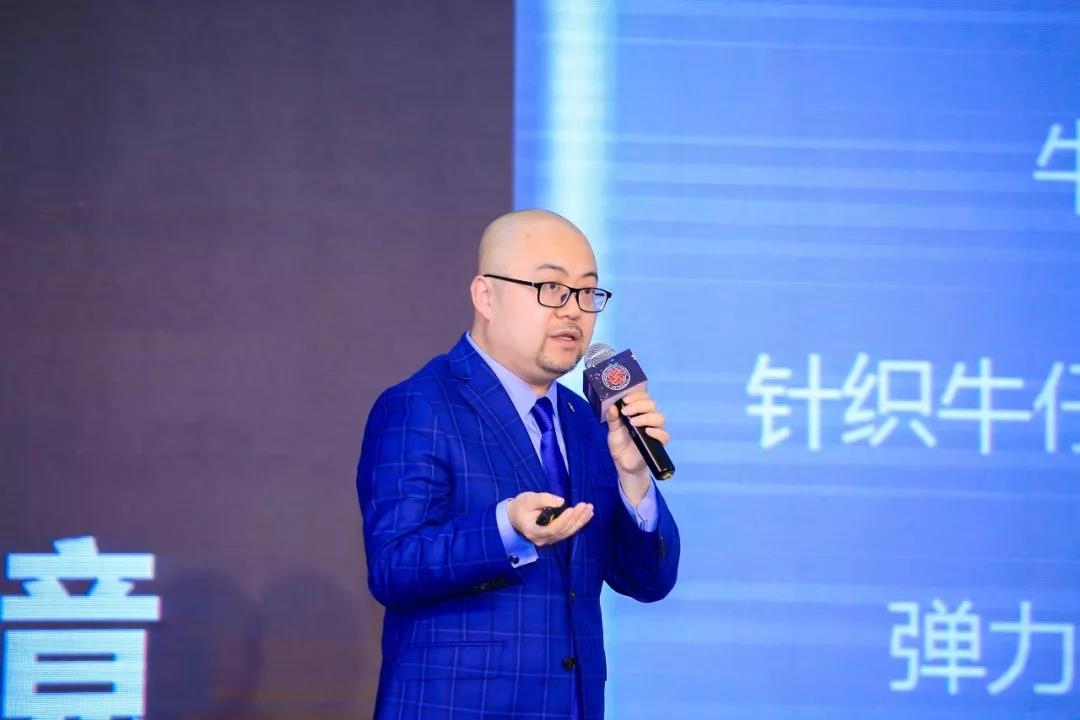 Li Lei, Deputy Director of the Trends Department of China Textile Information Center, illustrated how trend and design bring value enhancement for product development. He pointed out that innovative elements such as style, quality, function, delivery, price, ecology and culture have different requirements for brands with different styles. Sports brands pay more attention to function, quality and delivery; luxury brands attach more importance to style, price, culture; fast fashion brands lay more emphasis on delivery, style, and ecology. Only by understanding the innovative elements of products can we develop extensionally for brand positioning.
Speaking of specific development ideas, he said: "With clear market demand analysis and pyramidal product development ideas, on the road to enhance product design innovation capabilities, we also need to enhance the personal capability of each designer. Through group discussion and sand table simulation, the design ideas of the next season are continuously improved; in order to improve the accuracy and effectiveness of product development, after screening the draft, it is necessary to combine the actual needs of enterprises and customers to make targeted product planning. Finally, the product will be presented in the form of trend release and catwalk show."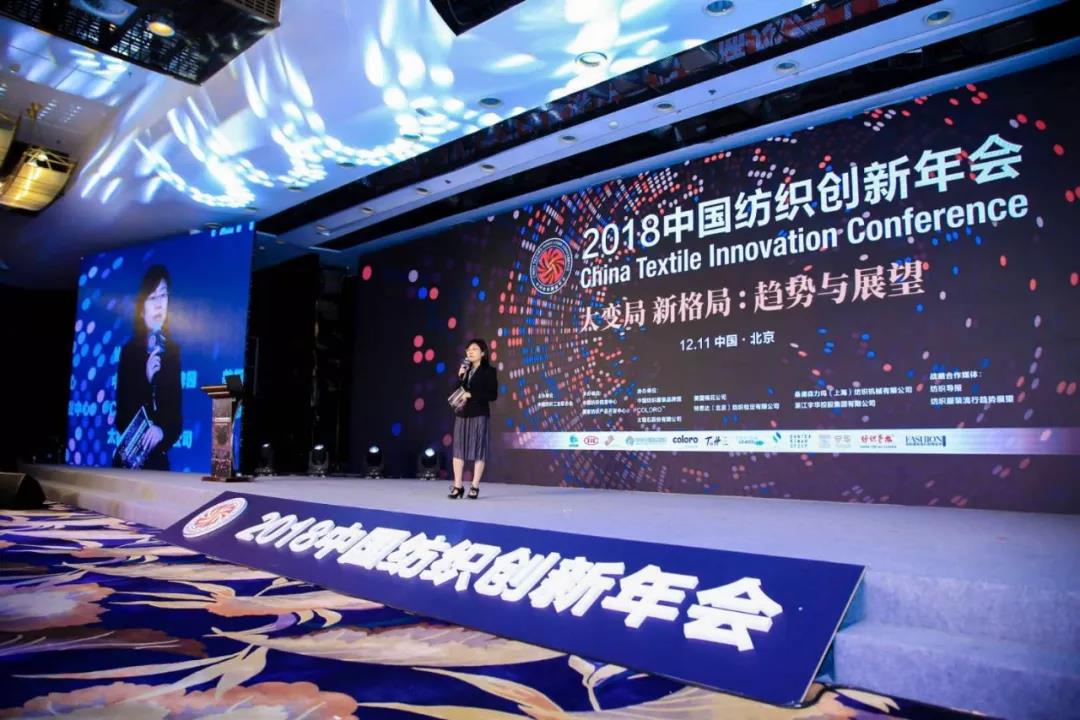 ALL COMMENTS