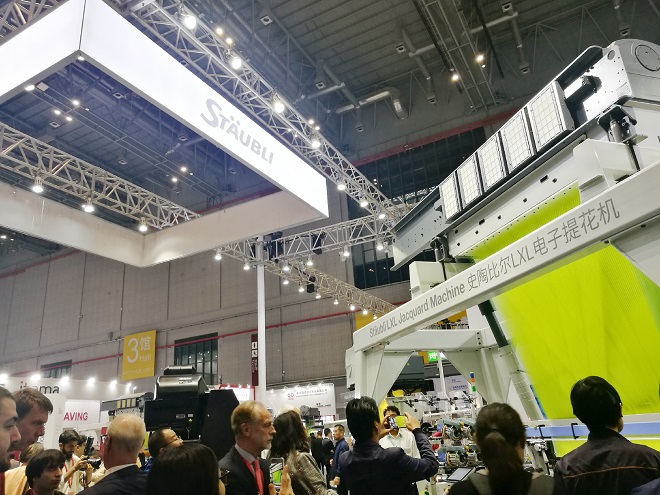 During ITMA ASIA + CITME 2018 held from October 15th to 19th at the National Convention and Exhibition Center (Shanghai), Stäubli displayed its extensive range of products and solutions in weaving and knitting fields respectively in H3 and H4, including ·Shedding solutions for frame weaving (cam motions, dobbies); Electronic jacquard machines with harnesses, in formats for every woven application; Weaving preparation solutions for mastering warp preparation and warp tying; Weaving systems for carpeting and technical textiles; Deimo automation solutions for sock knitting.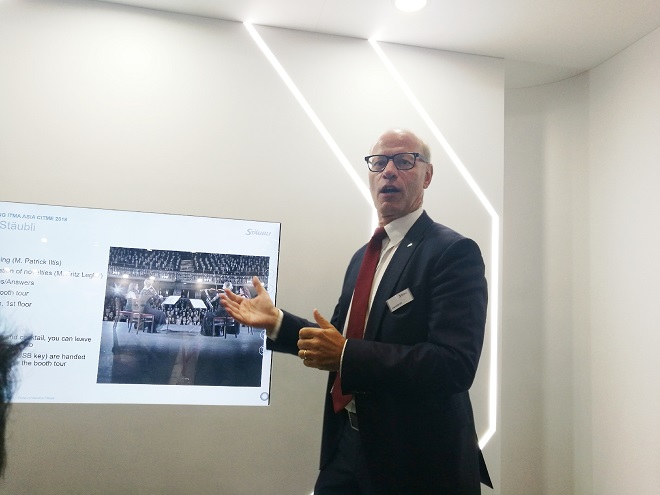 Fritz LEGLER
According to Fritz LEGLER, Vice President Marketing, Sales & Service of Stäubli, Stäubli displayed its expanded range of products that are perfectly aligned with market needs at the exhibition. "The company has been a leading supplier of the weaving industry for over a century. Today more than ever, Stäubli solutions allow mills to optimise their weaving processes for greater efficiency and profitability. Thousands of Stäubli machines and systems around the world are running at the highest speeds every day, proving their reliability and effectiveness. The company maintains its leadership position by listening to its customers and partners and constantly conducting research and development to provide advanced technologies that bring new advantages to weaving mills. At its booth this year, Stäubli is presenting an array of innovations showing that its product range squarely addresses key concerns of mills such as flexibility to adapt to quickly changing trends, consistent high-quality output, and high-speed, reliable performance for maximum cost effectiveness."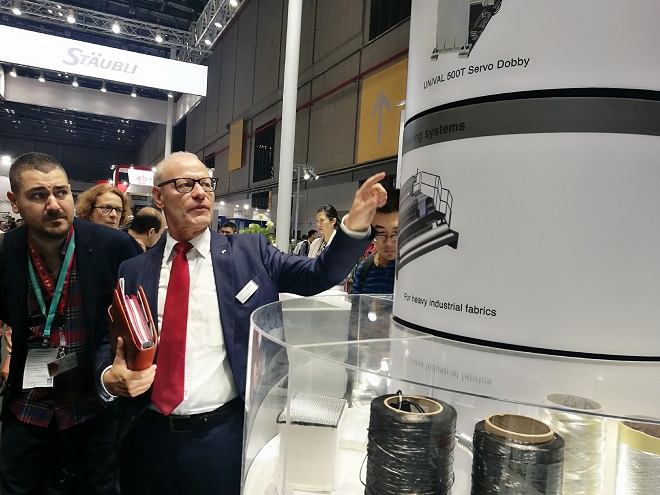 Easy-to-integrate automation solutions for weaving preparation exhibited included BEAMPRO reading in machine for warp beam preparation and SAFIR S30 drawing-in machine for high-density filament warps.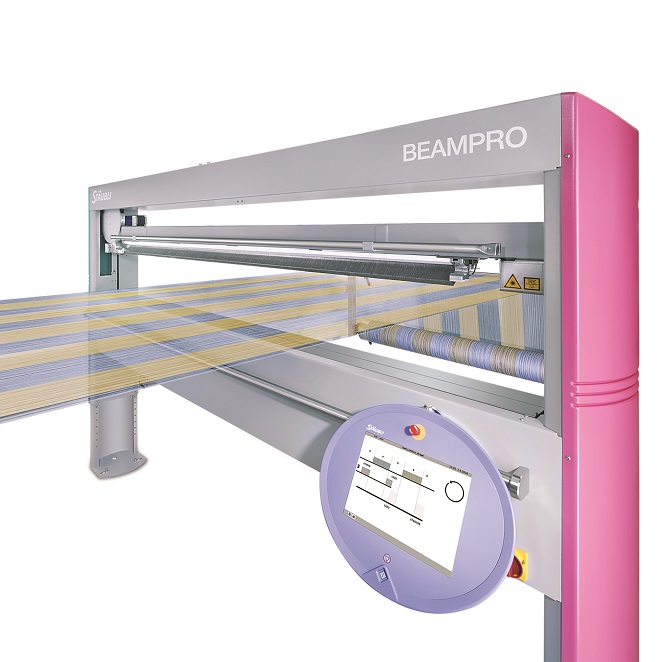 Being unveiled for the first time at ITMA Asia 2018, this machine is used at the sizing machine for automatically sorting coloured warp layers. It perfectly suits the needs of mills using multicoloured warps produced using the cost-effective method of beam dyeing and it can be integrated at any time with existing sizing machines. The SAFIR S30 model is designed especially for filament yarns and is now available featuring a new 16 frame/rod capacity. It perfectly suits the needs of water-jet weavers and it is ideal for high-density warps with fine filament yarns.


The exhibits in the weaving zone also covered the shedding solutions for every type of application, including high-speed rotary dobbies and cam motions for water-jet applications and a new range of cam motions for air-jet applications. Visitors to the booth also saw the LXL with 19,584 harness cords (format of the machine exhibited is 10,240 hooks) producing clothing fabric and the LX with 6,652 harness cords producing 260cm-wide terry cloth.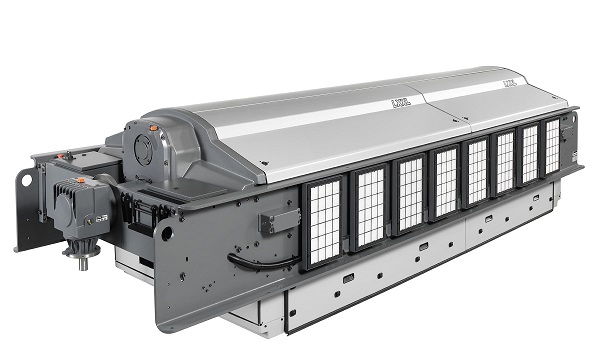 Two D4S toe linking devices were demonstrated in action on two circular sock-knitting machines at this year's exhibition. One machine was equipped with a 3-¾" cylinder and 144 needles, and the other with a 3-¾" cylinder and 200 needles. It is Stäubli knitting solutions for hosiery, medium-to-large diameter underwear, and seamless knitted goods. With the 2900SL electronic controller, the DStyler programming system for knitting patterns, and DData for process monitoring and data recording during knitting, Stäubli offers a complete solution for knitters who demand high overall performance and powerful, user-friendly equipment.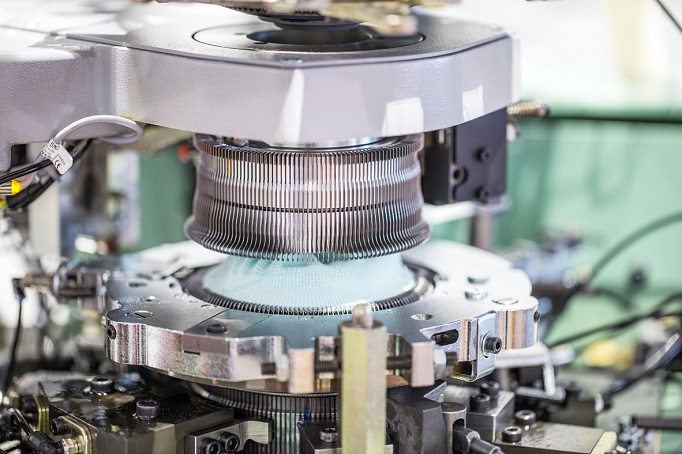 ALL COMMENTS