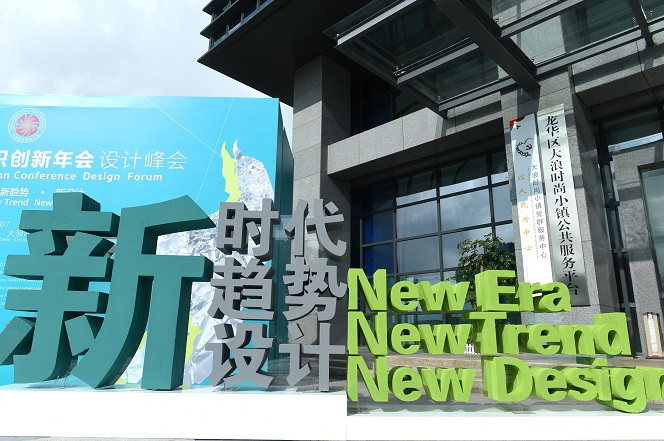 Fabrics China 2019/20 A/W Proposal Meeting (hereinafter referred to as the proposal meeting) kicked off in Dalang Fashion Town, Shenzhen on July 26th.
The proposal was sponsored by China National Textile and Apparel Council and Shenzhen Longhua District People's Government, and co-organized by China Textile Information Center,China National Garment Association, China Textiles Development Center, and the Dalang Fashion Town Construction Leading Group Office. Together with the leading textile companies, clothing brands and fashion trends experts, the proposal meeting tried to establish the general trend of Fabrics China 2019/20 A/W in terms of colors, styles, fabrics and sub-categories. As one of the series of events of the Design Forum held in Dalang Fashion Town from July 26th to 28th, this proposal meeting has effectively echoed the theme of "2018 China Textile Innovation Conference – Design Forum" (referred to as Design Forum) – "New Era, New Trend, New Design", showing the professional fashion leadership of Fabrics China from the perspective of trend study.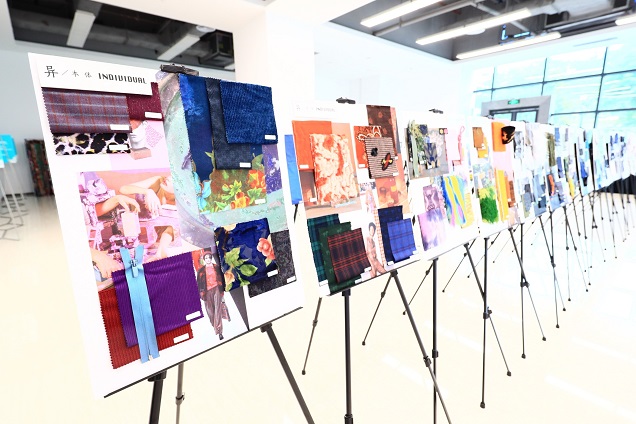 Trends forecast for key points of fashion


Jiang Rui, a trend researcher at the Trends Research Department of China Textile Information Center, first systematically previewed Fabrics China 2019/20 A/W from the aspects of lifestyle, color, fabric texture and function. Combined with the design features of the world major shows as well as the analysis of current global fashion trends, she pointed out the trend with "unbounded" as the core concept.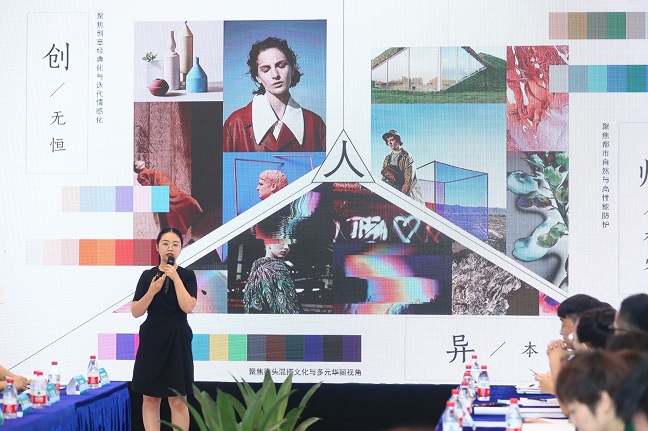 Jiang Rui
"No matter the change of style and the regeneration of remodeling style, it is people-oriented, paying attention to the changes in people's hearts, instead of imposing so-called style and fashion on consumers." Jiang Rui introduced, "INNOVATIVE" emphasizes classic creation and emotional iteration, for example, in color, one set of warm-toned high-grade colors gives the main expression of exquisite new classic style; the other group is soft contrast colors; "COMPATIBLE" color presents rich urbanization that expresses practical texture and high-performance protective materials. "INDIVIDUAL" focuses on the entertainment consumption of a new generation of young consumer groups and the re-luxury style of interests.
The clear trend analysis pointed out the future direction of fashion development, and also paved the way for the proposal according to different categories such as fashion womenswear, business men's wear, sports and leisure.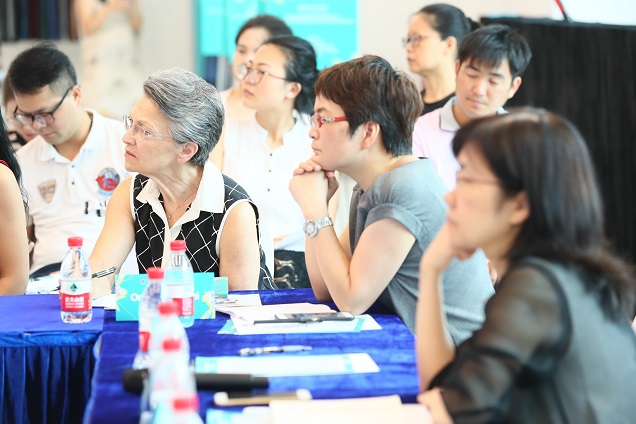 Fashion womenswear is more than enchantingly beautiful


The guests, who participated in the proposal meeting for Fabrics China 2019/20 A/W - Fashion Womenswear, came from three market-influential clothing brands, namely, Liu Fanghua, General Manager and Project Director of Style-vision Asia, and guest lecturer of School of Fashion and Art, Donghua University, Hu Qi, Design Director of Koradior, and Fang Ying, Creative Director of Fangying Design Studio.


Liu Fanghua pointed out that the key points of Womenswear Trend 2019/20 A/W and the fabrics include: boyish look, mix and match style, soft silhouette, and sports city, where "supersize design" might become a distinctive logo; Hu Qi, based on years of service experience to the consumers, concluded that slimming and youthfulness are the ultimate needs of every customer, and the comfort of fabrics is of primary importance, followed by value and quality. Fang Ying said that we are currently in the era of life-style consumption, and each brand will pay attention to its individualized target group positioning in the face of various consumer needs such as hedonism, human relations, and information age. The corresponding fabric trends are also subdivided, and regardless of different colors and characteristics, it is important for companies to research their target consumer groups.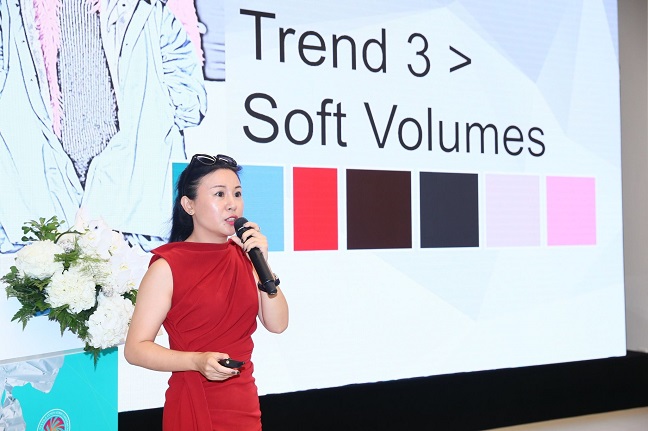 Liu Fanghua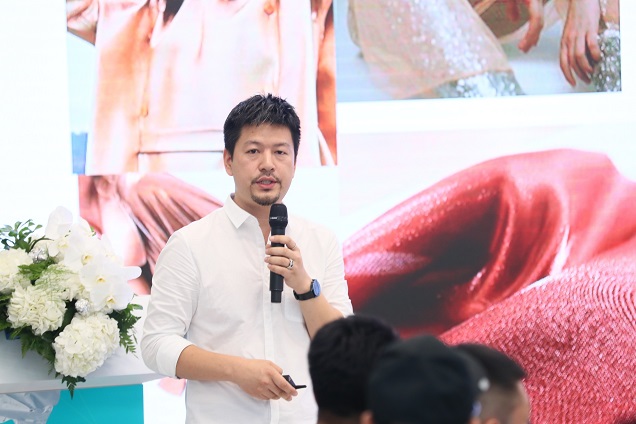 Hu Qi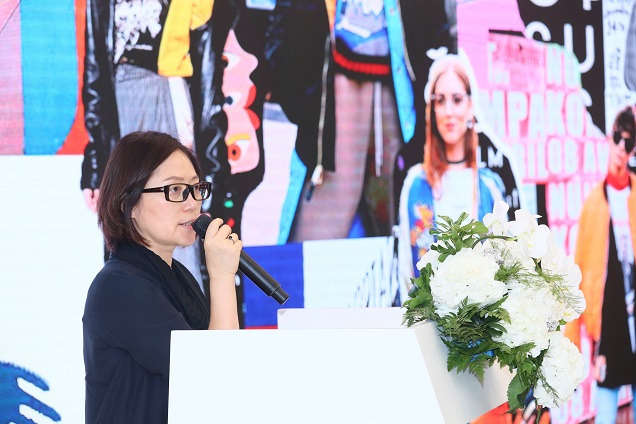 Fang Ying
The alliance enterprises participating in the proposal for Fabrics China 2019/20 A/W - Fashion Womenswear are Jiangsu Danmao Textile Co., Ltd. (Fabrics China Trend Research Center - Worsted Textiles for Womenswear), Haining Tianyi Textile Co., Ltd. (Fabrics China Trend Research Center - Jacquard Textiles), Zhejiang R.G.B Textile Printing and Dyeing Co., Ltd. (Fabrics China Trend Research Center - Digital Printing Fabric), Guangdong Jianye Textile Group Co., Ltd. (Fabrics China Trend Research Center - Casual Knitting), Zhejiang Steady & Clothing Co., Ltd. (Fabrics China Trend Research Center - Wool Fabric).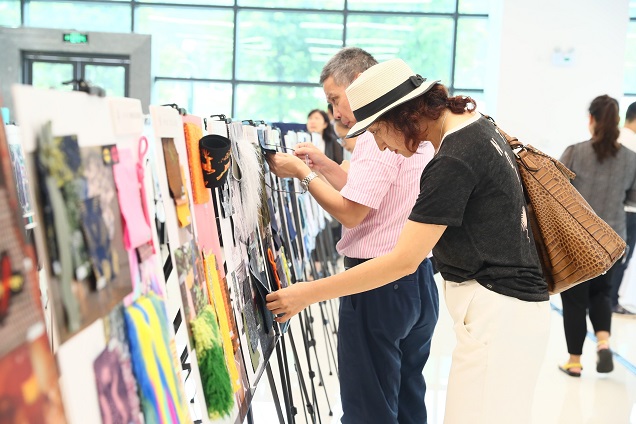 Zhao Huizhou, Chief Designer of EACHWAY, summed up the content of this session, focusing on fashion womenswear to analyze Fabrics China 2019/20 A/W - Fashion Womenswear that has been continuously developed without any boundaries: First, restructuring and regeneration is the core, and creative classicization should be the mainstream trend in the future; secondly, as for emotional iteration, if there is consumer-centered emotionalization, it is easy to highlight its own style; the third is sustainable system, focusing on environmental protection and health. She stressed that there must be product personality, for "without personality, there is no self."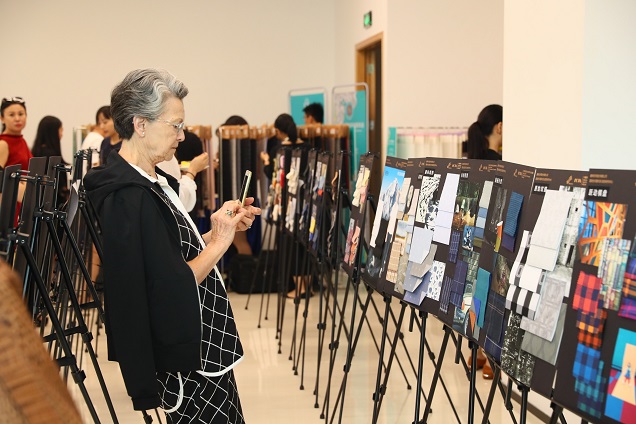 Men's wear enjoys business opportunities


For the trend of business men's wear fabrics, Zeng Fengfei, Design Director of Xiamen Fengfei Fashion Design Co., Ltd., Zhu Wen, Creative Director of China Textile Information Center's Fashion Trend Separtment, and Wu Xuekai, General Manager and Design Director of Shanghai Biaoding Fashion Co., Ltd. expressed different views. Zeng Fengfei said that it should inherit the classics and show the oriental fashion culture to the world. "I think the fashion trend system is relatively independent. It is the overview of Chinese traditional culture and the reshaping of classic elements. This is also my research theme of Trend 2019/20 autumn and winter." Zhu Wen pointed out that attention to fashion trends requires the intake of popular elements. Wu Xuekai put forward that the design and marketing cycle of clothing brands is getting shorter and shorter, and the research and development cycle of fabric companies is longer. The time period of misplacement is used in the optimization development of the fabric, including yarn, materials, production, pattern, function, technology, etc. This is a welcome change in the Chinese textile and garment industry. "We are no longer drifting with the flow, but we are beginning to cultivate our own DNA."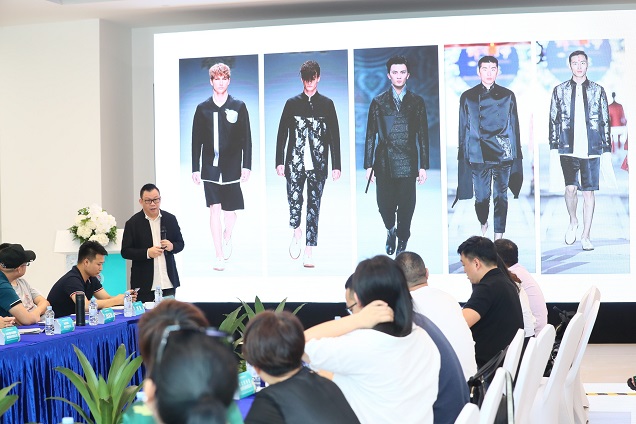 Zeng Fengfei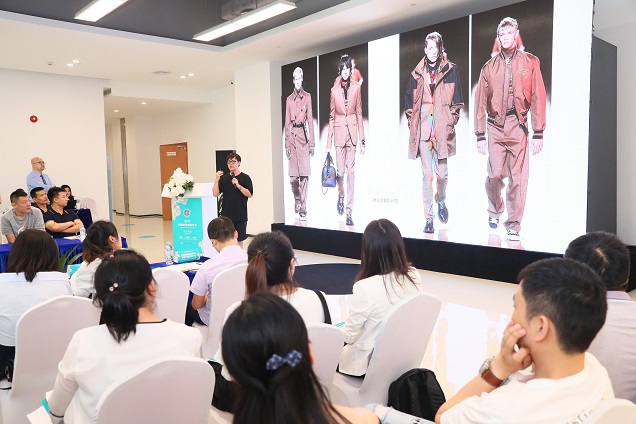 Zhu Wen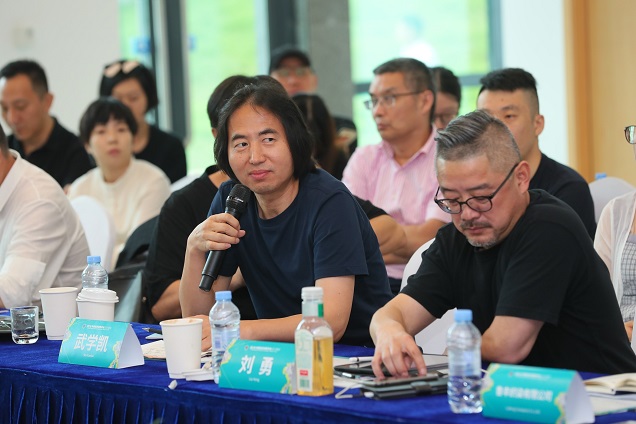 Wu Xuekai
The trend alliance companies proposed in this session include Shandong Ruyi Woolen Garment Group Co., Ltd. (Fabrics China Trend Research Center - Worsted Menswear), Lufeng Company Co., Ltd. (Fabrics China Trend Research Center - Iron-free Printed and Dyed Textiles), and Luthai Textile Co., Ltd. (Fabrics China Trend Research Center - Yarn Dyed Textiles).

Liu Yong, Art Director of Shenzhen Yonghui Fashion Commodity Management Consulting Co., Ltd., summed up the ideas of various proposals. He asked a question: "Why do we make fabrics? Is the future fabric trend determined by fashion designers or consumer-led?" It is recommended that textile fabric companies' trend proposals be coordinated with fashion styles. "For fabric manufacturers, the corresponding style of clothing should be considered at the beginning of R&D." For the situation that different products for different companies have different characteristics, Liu Yong expressed approval and support: "How to form a differentiation in products, and let the designer remember your product, and how to combine the fabric differentiation with the differentiation of garment brands, cannot be separated from the forging of brand connotation and cultural concept."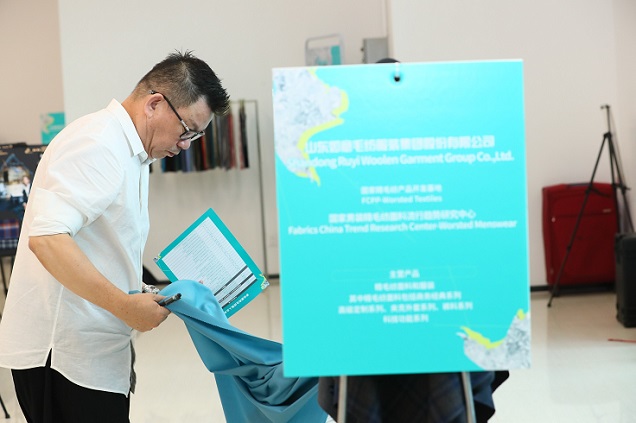 Sports and casual wear demonstrate a unique style


In this section, Tian Youru, Director of Garment Material Technology Center of 361 Sport (China) Co., Ltd., Liu Rui, Manager of Garment R&D Department of Beijing Li Ning Sporting Goods Co., Ltd., and Xu Weidong, Founder of Shanghai Jizhuang Technology Co., Ltd. shares the trends of sports and casual fabrics 2019/20 autumn and winter. Tian Youru talked about from the following four aspects, including the strategy of the big health industry,the development strategy of sports brands, the investment of sports brands in research and development, and the development of sports brand e-commerce.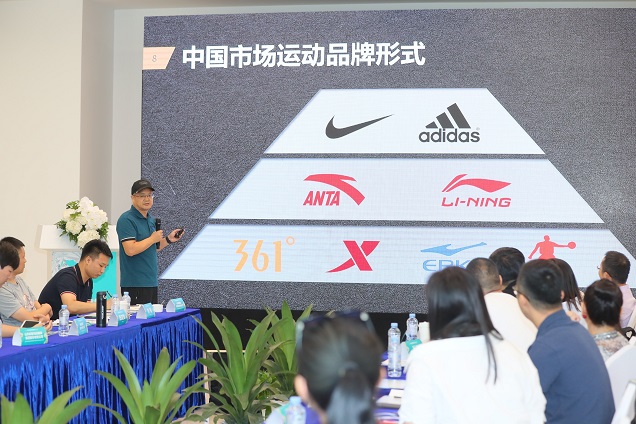 Tian Youru
Liu Rui pointed out that when it comes to sports and casual wear, some elements should be extracted from men's and women's wear to the development of textile fabrics. "Even if it is one highlight in color, it will change the appearance of the overall material." He also said that the yarn trend proposal is very eye-catching. "It can give us great guidance and inspiration in the future release of popular materials." Xu Weidong said : "There are only two kinds of garments in the world. One is what we buy for ourselves, and the other is bought by the company or the society which has a huge market, but not valued." He pointed out that sports and casual wear has been of great importance, and the demand for fashion is very strong.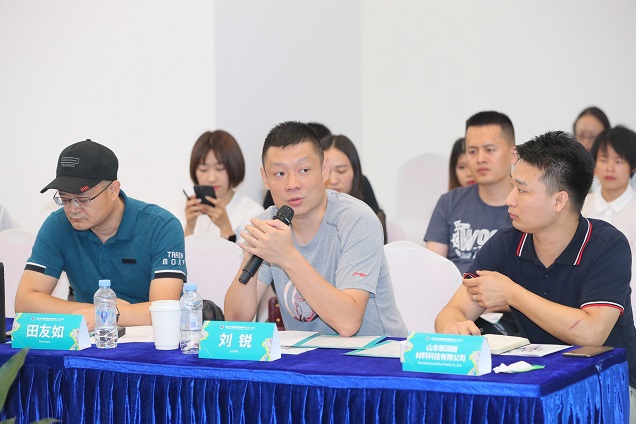 Liu Rui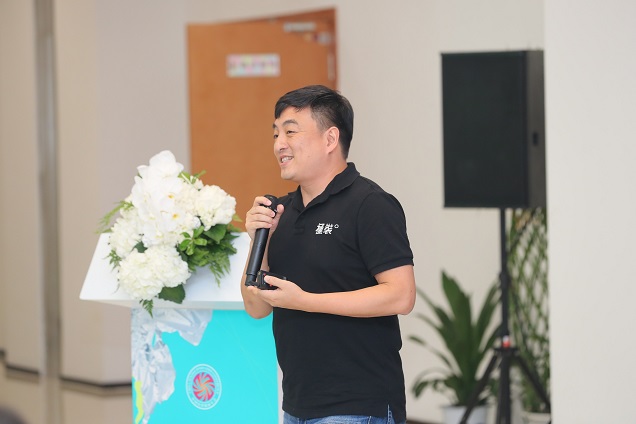 Xu Weidong

The trend alliance companies proposed in this session include Long Run Textile Co., Ltd. (Fabrics China Trend Research Center - New Fiber-based Yarn), Wuxi Hengnuo Textile Technology Co., Ltd. R&D Center (Fabrics China Trend Research Center - Functional Knitted Fabric), Jiangyin Heng Liang Textile Co., Ltd. (Fabrics China Trend Research Center - Knitted Denim Textiles), Suzhou Olive Branch Textile Co., Ltd. (Fabrics China Trend Research Center - Knitted Fabric for Padded Jackets).
In the conclusion part, Xu Weidong pointed out that for sports and casual wear, attention should be paid to function and social trend. For example,environmental protection is one trend currently, and on the basis of function, fashion experience has become very important, because the consumer groups are beginning to become "cross-border", and the demand for clothing is no longer limited to one category. It is possible that a variety of needs can be concentrated on one type of garments, and attention should be paid to "cross-border thinking" in the development of sports and casual fabrics.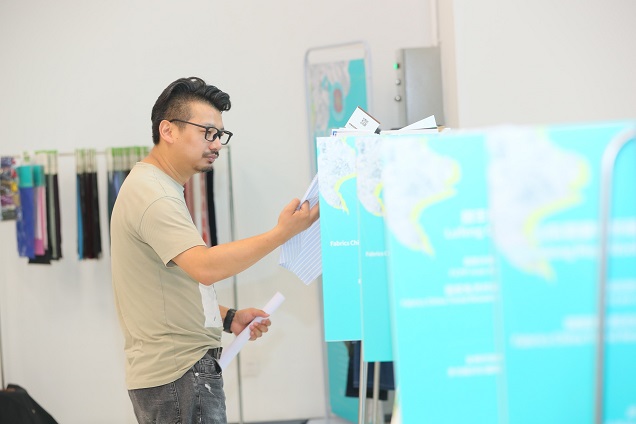 Refining the essence to show the charm of Chinese fashion


Ornella Bignami, Creative Director of Elementi Moda s.r.l & Former President of International Commission for Color in Fashion and Textiles, and Li Binhong, Director of China Textiles Development Center, systematically summarized the results of all the proposals, comprehensively looking forward to the fashion trend from the international perspective, and combined with the development features of China's textile industry, clarifying the characteristics of Fabrics China 2019/20 A/W, indicating the fashion direction for the future development of the textile and apparel industry.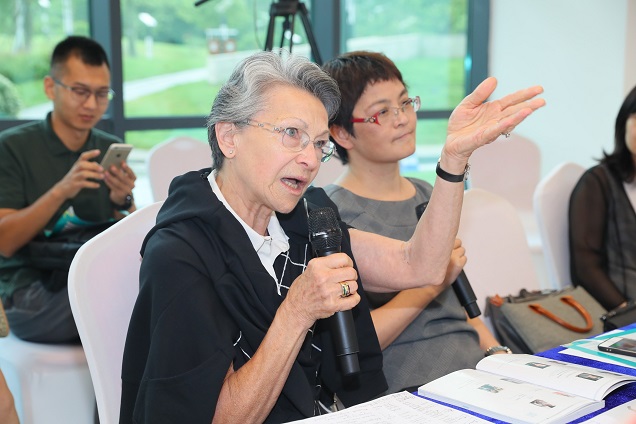 Ornella Bignami
Ornella Bignami stated that the proposal for Fabrics China 2019/20 A/W was very professional and closely matched the trend that she was concerned about. She believes that the first theme conveys a new concept that everything is in the process of constant innovation and change; the second theme is a very important topic and direction, including tolerance for unbounded gender, age and culture; the third theme, which mainly interprets a youthful, free, spiritual self-seeking, is still a particularly important direction for the younger generation.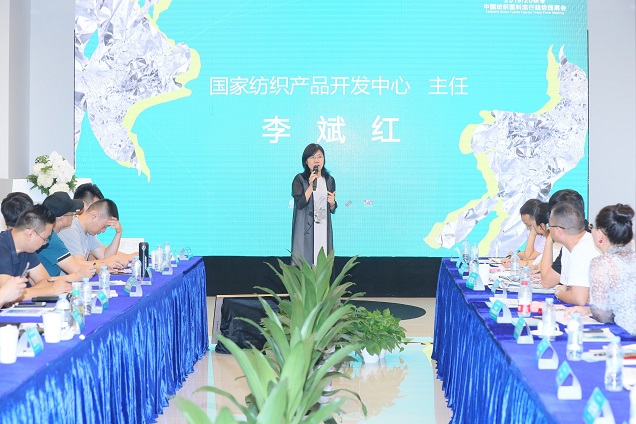 Li Binhong
Li Binhong concluded that the fashion capabilities of Chinese textile companies are growing. The wonderful proposals and interactive speeches of the representatives who participated in the proposal have already proved this point. She reviewed the development history of China's textile industry in recent years and said that we must promote the design of textile and garment industry to R&D, from fiber and yarn to fabric and garment brand, helping the upstream and terminals of the industry jointly search for and discover the genes of Chinese fashion brands. "Today's proposal is to help textile enterprises better understand the design requirements, help the garment brands better understand the fabric trend, and help the gradually growing garment industry have their own brand genes."


ALL COMMENTS