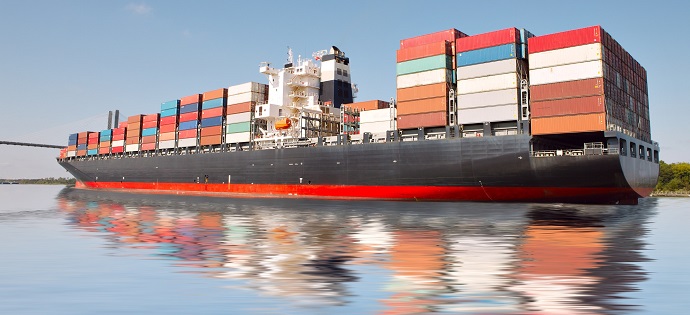 The year of 2017 is of crucial significance for both the comprehensive implementation of the 13th Five-Year Program and the goal of improving and strengthening China's foreign trade. Until the end of November 2017, the export growth for China's textile and clothing sustained a steady speed. According to statistics of China Customs, the trade volume in textiles and clothing during January - November 2017 was worth 266.97 billion USD, an increase of 1.1%. Of this total, exports amounted to 244.58 billion USD, representing a year-on-year increase of 0.6%, and imports 22.39 billion USD, representing a year-on-year increase of 6%. The accumulated trade surplus was 222.19 billion USD, an increase of 0.1%. "China's textile and clothing export in 2018 will grow at the same or faster rate than that of 2017, and the annual export growth rate will be less than 5%." said Cao Jiachang, President of China Textile Import and Export Chamber(CTIEC).
Various factors make for exports
"In 2018, the Fed was expected to raise interest rates which will result in US dollar appreciation. And that would make for export growth of China's textiles. CTIEC encouraged people to stay cautious and optimistic towards the export situation in 2018 in that the overall global trade situation has not improved significantly; industry transfer has a tendency to accelerate in which domestic enterprises that set up overseas factories and overseas orders increased; and domestic fabric export pressure increases owing to the gradually-improved industry chain of Southeast Asian countries." Cao said.
He pointed out that CTIEC, as member of the Executive Committee of the World's largest Textile Industry Organization and of the International Garment Union, has signed the Memorandum of Cooperation with industrial organizations from 42 countries and regions. Further more, fruitful communication activities have been carried out. "Remain committed to the underlying principle and spirit of 19th CPC National Congress, CTIEC persisted in deepening the reform in an all-round way and adhered to the new concept of development in the light of the thought of socialism with Chinese characteristics in the new era. CTIEC, with the converted efforts of people from all walks of life, promoted the transformation and upgrading and creative development of textile industry. Besides, CTIEC gave full play to its strength and provided enterprises with quality services with respect to exhibitions, international forums, industry docking, personnel training, legal aid and information exchange." he said.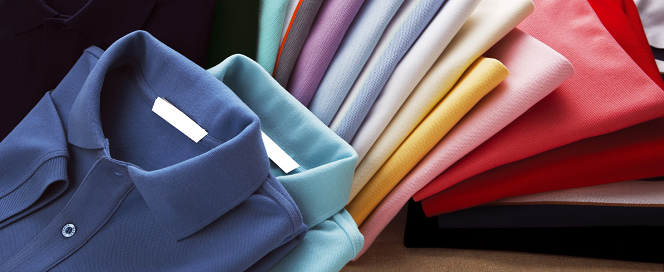 Opportunities and challenges for export coexist
China's textile export is now confronted with many problems. Trade friction cases have increased in number - the first challenge to mention. Such actions as relief measures and trade barriers kept popping up since 2017 - the external situation of textile trade tends to be severer. As in October 2017, a total of 11 trade relief investigations have been launched on our textiles worldwide, an increase of 37% from last year. The amount involved reached 490 million USD, an increase of 53% year on year. The next challenge is the appreciation and great fluctuations of RMB. Since May 2017, the yuan has continued to appreciate against the dollar, hitting a new high against the dollar in September - its highest level since 2015. Although the RMB exchange rate has stabilized since the middle of September, the volatility of the RMB exchange rate undoubtedly provoked the sensitive nerve of textile export enterprises. The appreciation of the RMB weakened our textile competitiveness; the great fluctuation of exchange rate brought the exchange loss to the enterprise, increasing the financial cost. Another challenge to mention is peaking-up labor costs and graver labor shortage. In recent years, the monthly minimum wage across China has increased by more than 15% a year. And our labour costs have tripled in the past 10 years. The cost of employment in the coastal textile industry is now more than 4,000 yuan per month, 36 times higher than in Vietnam, Bangladesh and Myanmar. Last but not the least, the coverage of export insurance remains to be improved. For large and medium-sized enterprises in the textile industry, the coverage rate of ECIC is about 70%, leaving 30% of the emerging market business unable to insure. And there is less coverage rate of ECIC in SMEs. The decline of coverage rate of ECIC has restricted the development of large and medium-sized enterprises in getting approach to new markets and new customers. Besides that, SMEs are also faced with the problem of financing. Due to the decline of customers' reputation and frequent cases in Europe and America in recent years, the amount of credit granted by enterprises has been reduced, hence the increasingly tightening ECIC." said Cao Jiachang.
In spite of challenges, there exists many opportunities. Cao Jiachang is confident that the Belt and Road Initiative will strengthen China's core position in Asian and even global textile supply chain. With the productivity cooperation between China and its neighboring countries deepening, a China-centered industrial chain in Asia facilitates clothing exports from Asian countries to developed countries and to China, as well as facilitates the trade in yarns and fabrics within Asian countries. At the same time, we should also see that a significant portion of the export growth in neighboring countries is created by Chinese companies that is still in charge of supply chains and orders.
"The structural changes in international market provide new opportunities for Chinese enterprises. Driven by the tide of new technology, the international textile consumption and market structure are undergoing structural changes. E-commerce giants such as Amazon developing rapidly, traditional retailing faces grave challenges. Fast-changing fashion and even 'super fast-changing fashion' brand emerging, the trend of designer brands or custom brands prevails. In addition, cross-border e-commerce expanding, consumer preference and purchase behavior change with each passing day. Individualized, customized, fragmented order is getting popular and Moral purchasing prevails. All of these trends require quicker-reaction capability, stronger resource-integrating ability and higher sense of social responsibility of suppliers. Besides, these trends offer greater opportunities for Chinese enterprises in global market competition. In the medium and long term run, China will still embrace high-end and fashion orders that require complex workmanship and rapid response."
Xinjiang, Henan and other central and western regions actively undertake industrial transfer in the eastern region with the end to provide strong support for the manufacturing industry staying at home. "To maintain the stable development of China's foreign trade, the state unveiled in the first half of last year a series of incentives for the central and western regions to undertake industrial transfer in the eastern coastal areas. Such policies ensured processing trade industry to transfer in an orderly way from the eastern coastal areas to the central and western regions. Xinjiang, Henan and other regions, with the advantages of cotton resources and labor force, as well as generous preferential policies and superior geographical location, attracted domestic textile enterprises' investment." he added.


(Original Chinese source from: China Business News Network)
ALL COMMENTS