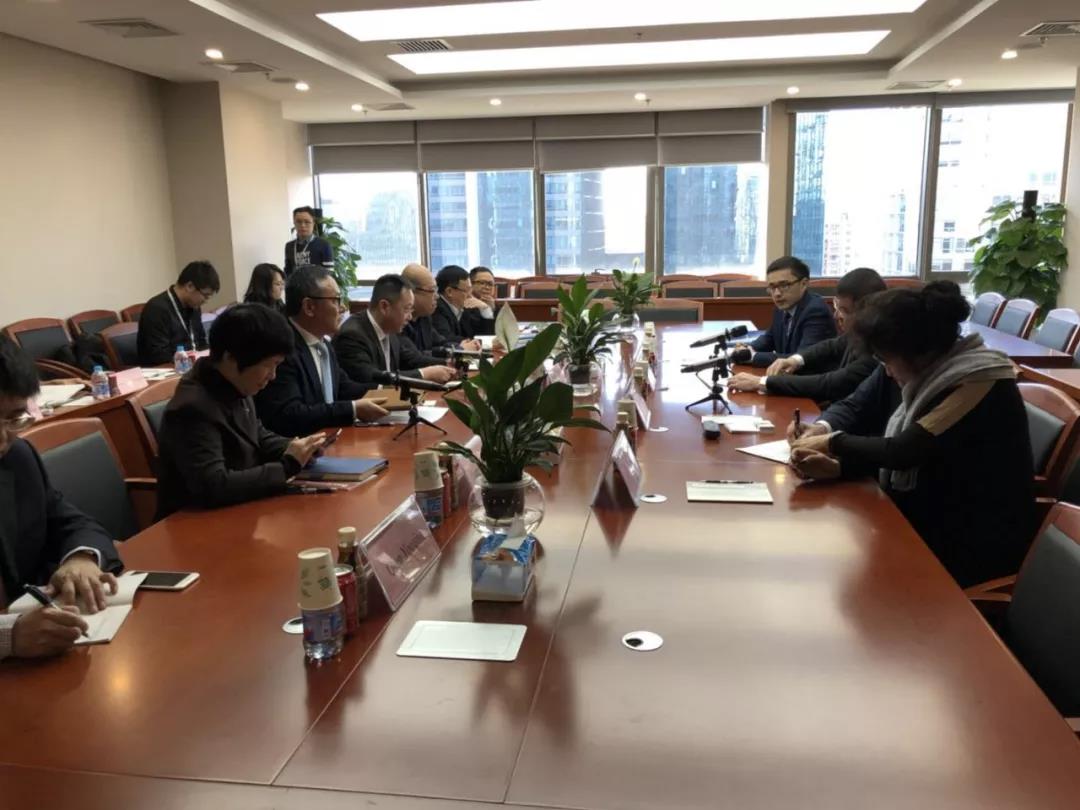 On January 30th, China National Textile and Apparel Council held talks with Uzbekistan Textile and Apparel Industry Governing Association (O`zto`qimachisanoat) in Beijing.
Xu Yingxin, Vice President of CNTAC & Executive Vice President of the Sub-Council of Textile Industry, China Council for the Promotion of International Trade (CCPIT TEX), Yang Zhaohua, Vice President of CNTAC & President of China Home Textile Association, Yuan Hongping, Deputy Secretary-General of CNTAC & Director of CNTAC Foreign Affairs Office, Lin Yunfeng, Director of CNTAC International Trade Office, Vice President of CCPIT TEX, and Secretary-General of China Textile Go Global Union, Dong Chunxing, President of China Bast and Leaf Fibers Textile Association, and Qian Youqing, Executive Vice President of China Silk Association attended the meeting.
CNTAC and Uzbekistan Light Industrial Co., Ltd. held bilateral talks in Beijing on April 27th last year and signed a memorandum of understanding. This time, the visit by the Uzbekistan aims at further deepening the exchanges and cooperation in the textile industry between China and Uzbekistan. At the meeting, the two sides signed the "2018 Joint Action Plan" for the textile industry in China and Uzbekistan aimed at strengthening and enhancing the strategic partnership, friendship and mutually beneficial cooperation between the two nations in the field of textiles.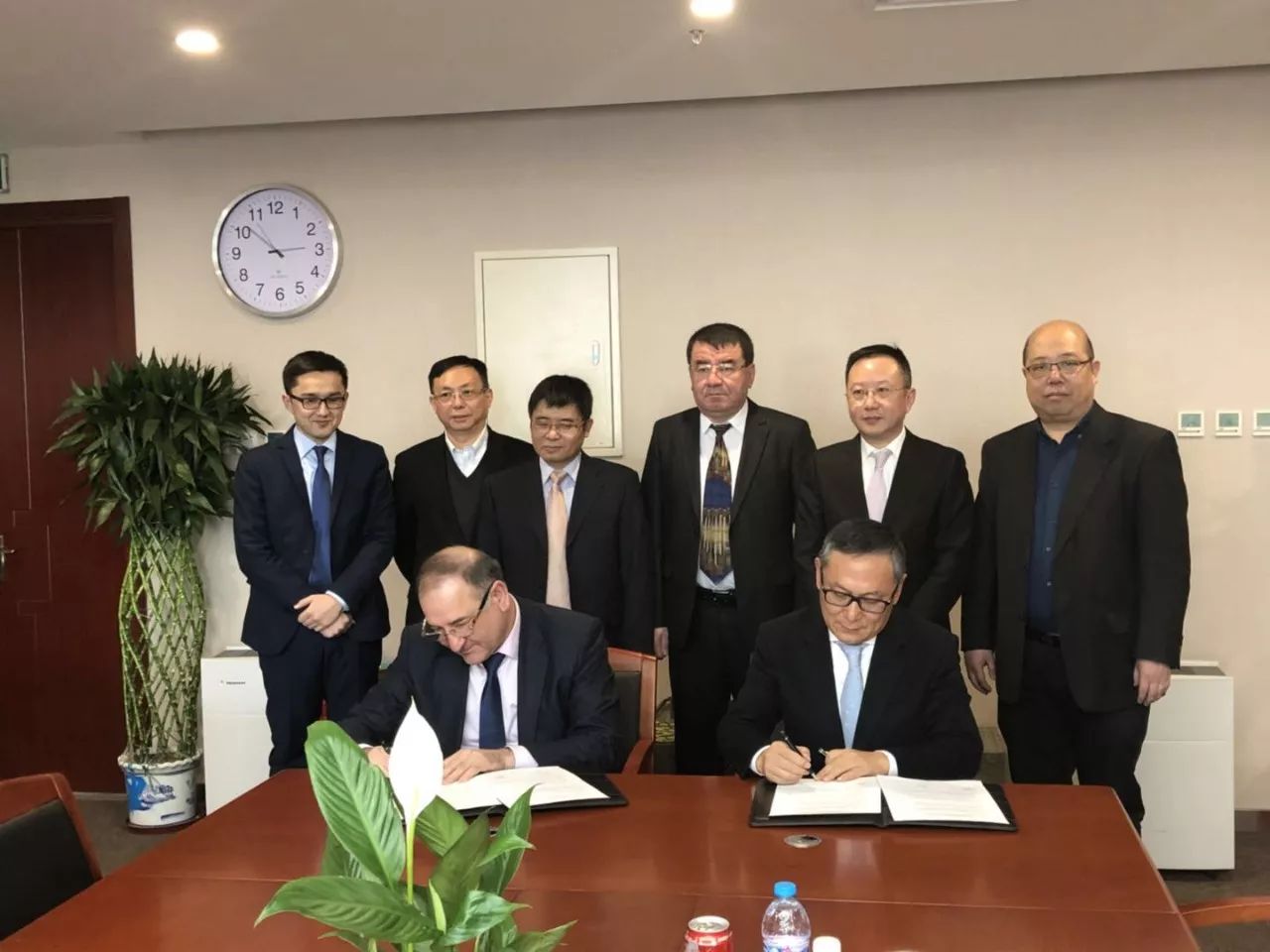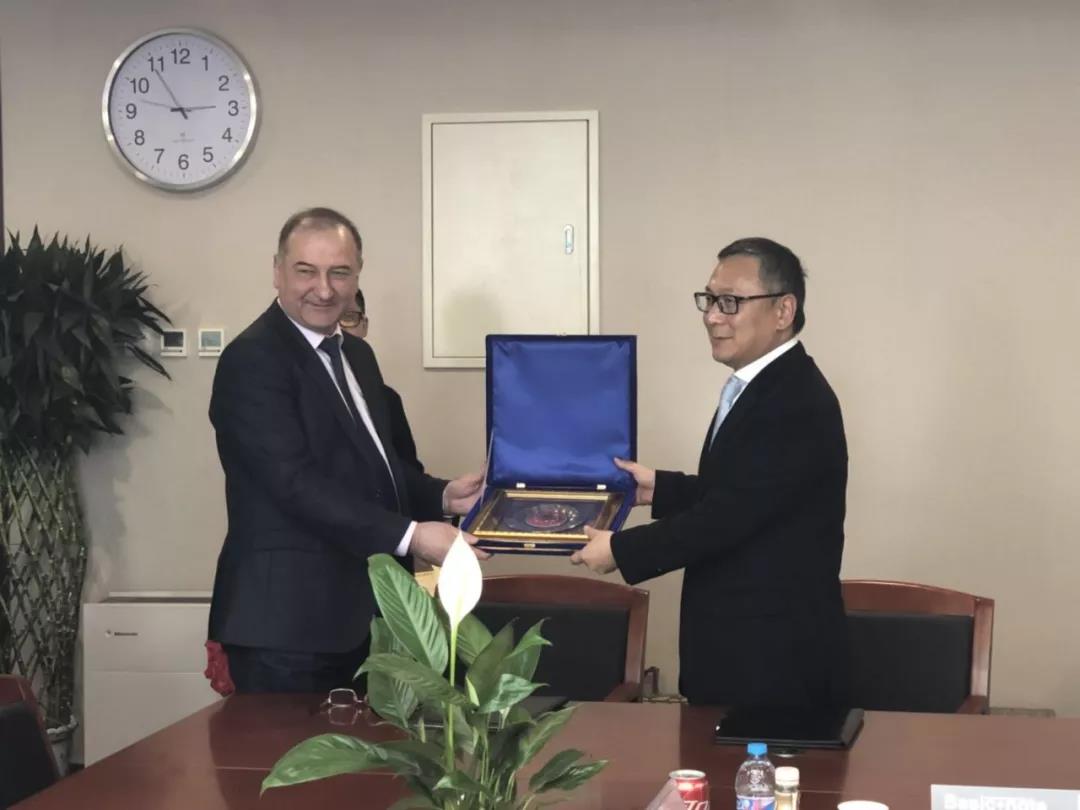 First of all, Xu Yingxin introduced the status of China's textile industry, saying that China's textile industry is equipped with a complete industrial chain from machinery and equipment manufacturing to fiber and yarn production, dyeing and printing, weaving and garment manufacturing. The scale of the industry as well as its output and export is among the highest in the world. In the new era, China's textile industry has entered a phase of restructuring and transformation, focusing on creating innovation-driven technology industries, cultural-led fashion industries and responsibility-oriented green industries while pursuing high-quality industrial development goals. In recent years, with the changes in the industry at home and abroad, Chinese textile enterprises have been "Going Global" in order to launch an internationalized layout, which is mainly reflected in two models: one is greenfield investment to establish manufacturing plants, including Uzbekistan; the other is capital operation for the allocation of global resources through mergers and acquisitions.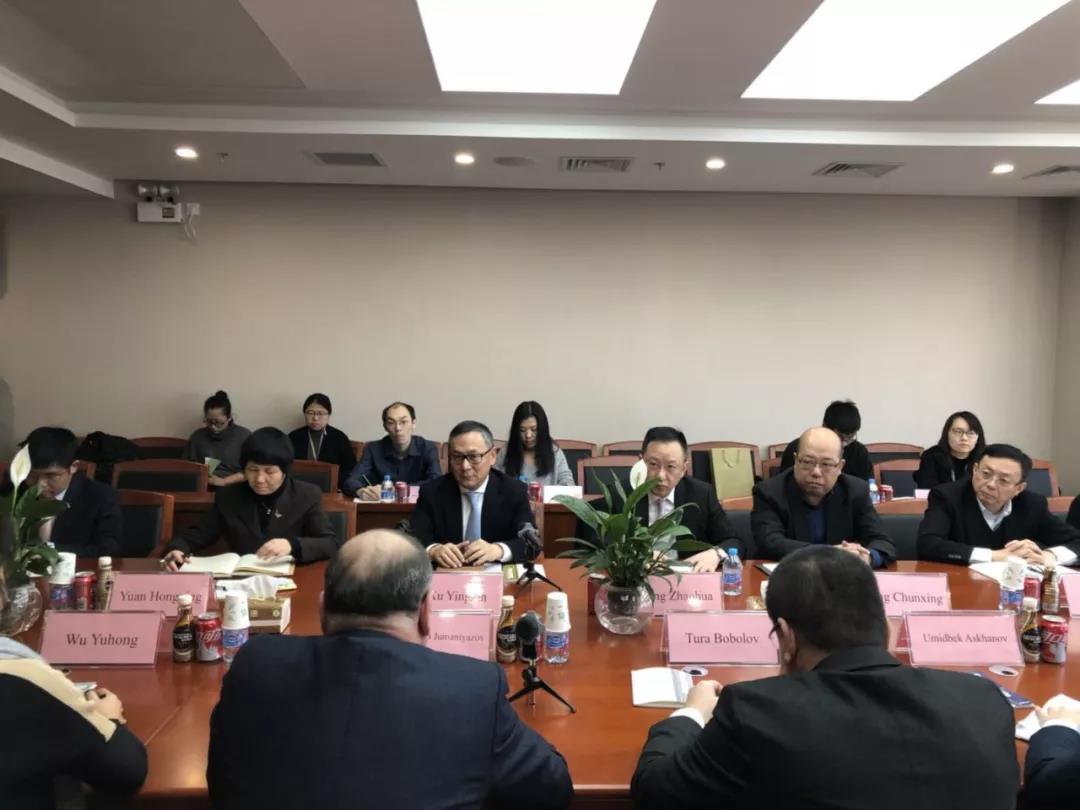 Xu Yingxin stated that under the leadership of the Belt and Road Initiative, more and more textile enterprises have accelerated their internationalization. Central Asian countries are an important direction for China's textile future international cooperation. Uzbekistan, as an important node along the Silk Road, enjoys unique advantages in the textile industry. For instance, the output of cotton ranks third in the world; the preferential policies for attracting foreign investment have been promulgated; the domestic textile and garment industry is also developing continuously. In the future, there will be more opportunity for cooperation between China and Uzbekistan in the textile industry. It is expected that under a more open and cooperative attitude, both sides will conduct in-depth cooperation in various fields so as to rejuvenate the ancient Silk Road.
Fakhrutdin Jumaniyazov, Deputy Chairman of Uzbekistan Textile and Apparel Industry Governing Association (O`zto`qimachisanoat), said he was very pleased to meet with relevant leaders of CNTAC this time. Since last year, the textile industry in Uzbekistan has undergone great changes. In particular, a series of preferential policies have been issued for foreign investors. Uzbekistan welcomes investors from China very much. Recently, Uzbekistan introduced a policy to support the integration from cotton planting to spinning, which cannot only save a lot of costs for enterprises in the front-end production, but also allow the enterprises free reign over cotton seeds and waste cotton. The current trial running effect of this policy is good. He added that from the end of 2019, the Uzbekistan government will no longer encourage the export of cotton yarn and push the local cotton and cotton yarn put into local factories. Therefore, it is very welcome that Chinese textile enterprises will invest in Uzbekistan and build an integrated industrial chain.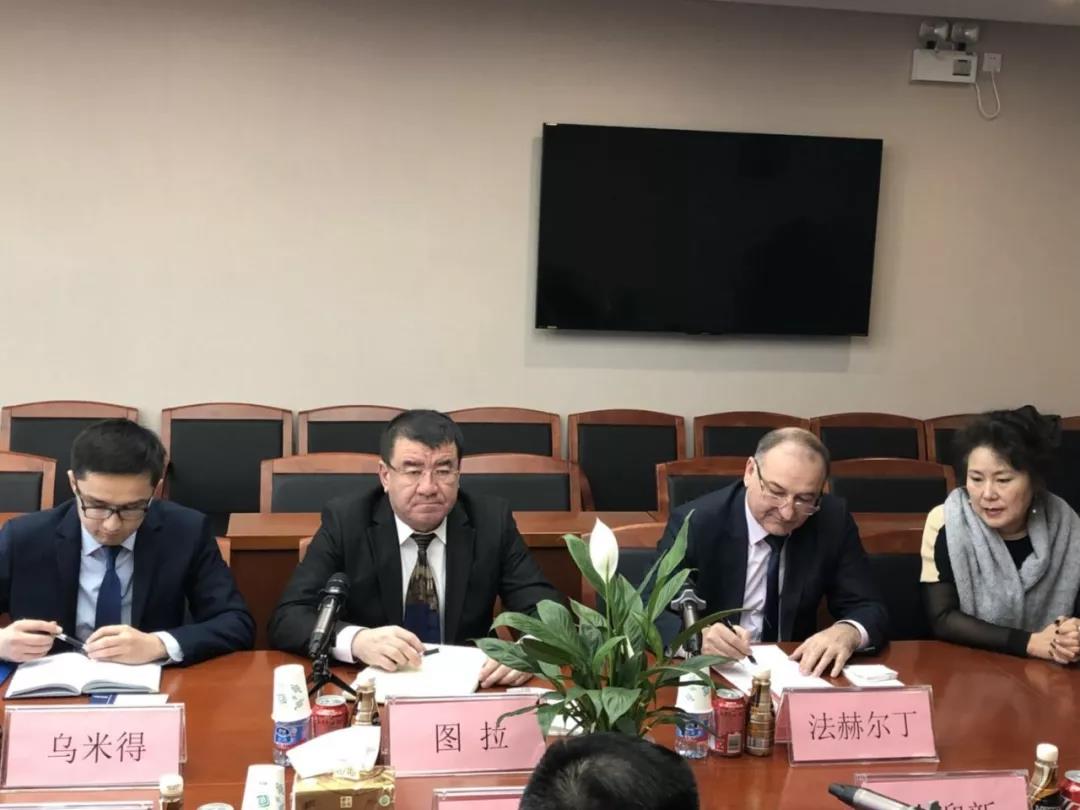 According to Tura Bobolov, First Deputy Governor of Surkhandarya region, Surkhandarya is located in the southernmost tip of Uzbekistan, where the sunshine sufficient time and good natural conditions can guarantee three-season planting and produce the best quality cotton in Uzbekistan. "At present, Surkhandarya has increased its support for foreign investment and sincerely invited the Chinese textile industry to examine the investment. We will provide our utmost support."
Umidbek Askhanov, Chief Officer of Department of Foreign Economic Relations, Uzbekistan Textile and Apparel Industry Governing Association, briefed investment opportunities in Uzbekistan in terms of taxation, labor, logistics and tariffs. In terms of tax revenue, the enterprises in its 14 Free Industrial Zones are exempt from all kinds of government payments for 10 years. Labor costs are of competitive advantages, 8 to 10 times less than that in China. Under the Belt and Road Initiative, Uzbekistan is working on its railway construction. The China - Kyrgyzstan - Uzbekistan railway and that from Afghanistan to Pakistan will greatly reduce logistic costs. In terms of tariffs, since 2017, an agreement between Uzbekistan and the EU has reduced Uzbekistan's textile import duty from 12% to 6%, and Uzbekistan is currently trying to make it a zero-tariff.
Afterwards, both sides conducted in-depth discussions on specific industries such as cotton, jute / linen and silk. Representatives from Uzbekistan said that they are currently interested in developing jute / linen industry on the basis of cotton spinning and hoped CNTAC would organize relevant experts and enterprises to conduct in-depth inspection visits to Uzbekistan, to help Uzbekistan establish a jute / linen industrial chain.
In response, Xu Yingxin said that this year CNTAC is planning to organize textile enterprises to visit Uzbekistan. In the future, CNTAC will also strengthen its ties with Uzbekistan's relevant departments for further cooperation.
ALL COMMENTS