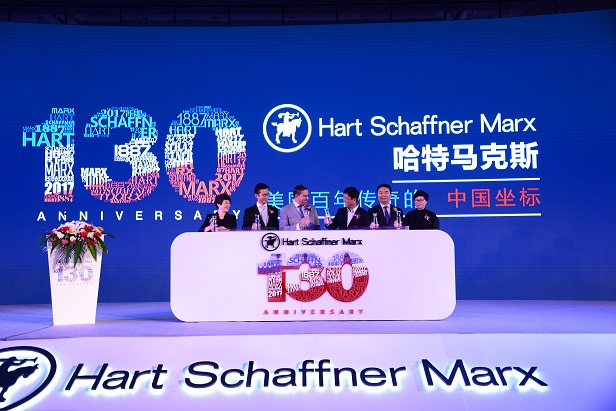 130 years ago, Hart brothers established a men's wear company - Hart Schaffner Marx, and accordingly, a classic American brand was born in Chicago in the United States. For 130 years, it has enjoyed countless glory, always standing in the forefront of American fashion, and the 44th president of the United States Barack Obama was sworn in as President in Hart Schaffner Marx.



130 years later, today, Youngor Group announced that its acquired brand Hart Schaffner Marx is to take a big step in Chinese market, aiming to achieve market integration together with European classic style and Chinese business style.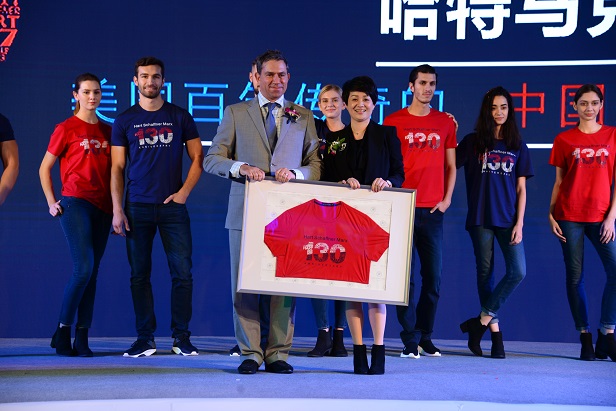 For a long time, the fashion industry and consumers have been used to taking the European style of England and the Italian design as the mainstream of the world fashion trend. Last year, Youngor Group cooperated with such world's top fabric manufacturers as ZEGNA, LORO PIANA, CERRUTI 1881, ALBINI and ALUMO, launching its high-end independent brand - MAYOR in order to meet the needs of market upgrading, highly recognized by both the domestic and foreign markets.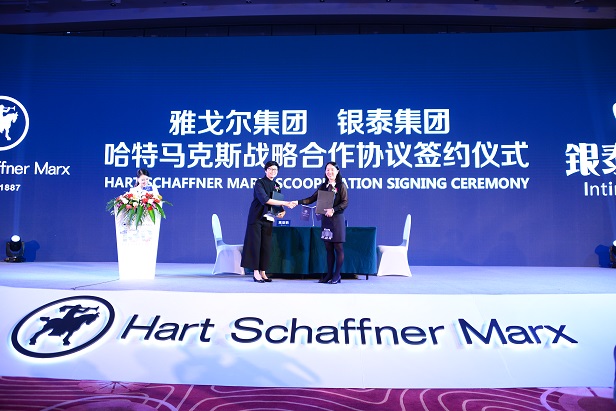 With the rapid rising of China's economy, economists expect that by 2020, the domestic middle class population will have reached 600 million, who will focus on the quality of life and the pursuit of spiritual comfort, and this new concept of life and way will bring changes in consumer demand for clothing. A few years ago, Youngor Group was keenly aware that the American casual fashion was going hand in hand with European classic and Chinese business wear, and then taking such a good advantage, it made a prompt decision to acquire the mainstream American brand - Hart Schffner Marx.

Because people have realized that the rigorous political negotiations and business negotiations can be carried out in a leisure and relaxed environment such as manor, wineries, and beaches. Hart Schffner Marx, as the model brand to give a successful interpretation of the American spirit, is endowed with responsibility and pioneering spirit just as an American gentleman, pursuing success and willing to innovate.
After the acquisition of Hart Schffner Marx, Youngor's designers began to localize the brand in accordance with its original style based on years of awareness of the domestic consumer market, making the brand in the domestic market alike in spirit with that in the United States and suitable for the figure features of Chinese consumers. In the next few years, Youngor will increase the investment into the brand to pass the American leisure culture to the Chinese consumers.
Li Rucheng, Chairman of Youngor Group, said that the enterprise should go with the flow to introduce more European classic and American casual wear brands, focusing on the combination of high-grade fabrics and sophisticated technology, so that the domestic middle class consumers will have a richer choice. He predicts that the growth rate of Hart Schffner Marx in the Chinese market will be far more than that in the US market.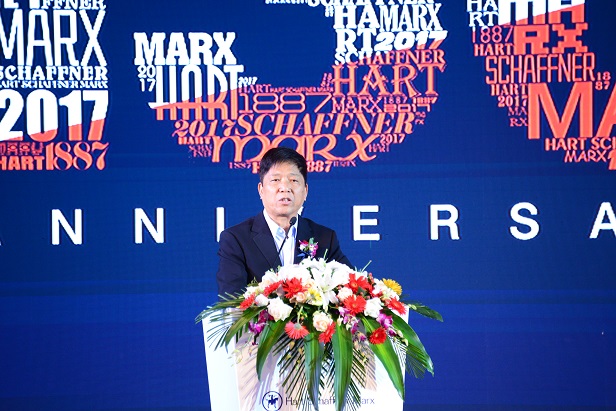 Li Rucheng, Chairman of Youngor Group

It is introduced that Youngor Group will take good use of the opportunity that Ningbo is the pilot city of "Made in China 2025" to build a world-class modern industry gathering standardization, automation, information technology, and intelligence. Meanwhile, Youngor will also play a sound leading tole in the upgrading of China's garment industry with marketable products, competitive costs, fast and efficient logistics system, comfortable experience environment, and high-tech marketing tools.
ALL COMMENTS