Scientific and technological innovation has brought new experiences such as model changes, marketing changes and management changes to the textile and garment industry. In intertextile Shanghai Apparel Fabrics – Autumn Edition, FISH Technology Co., Ltd. brought an upgraded version of intelligent application - the world's first intelligent search platform for materials, its two ace products made a wonderful appearance, committed to the textile industry's full product line system and information integration research and development and intelligent application.
As can be seen at the booth of FISH, the visitor randomly selects a sample in the sample book, the staff can digitally image, find the same or similar products through the Fabric Intelligence Search Engine (FISE), and then take out the physical object through the Product Library Selecting System (PLSS), you can quickly compare the samples. It is reported that the current online database and offline physical library of FISH a total of more than 200,000 fashion categories of fabrics, including cotton, linen, silk, wool, polyester, rayon and other different components and different finishing methods of various categories of products, for a systematic, intelligent search has laid a solid foundation.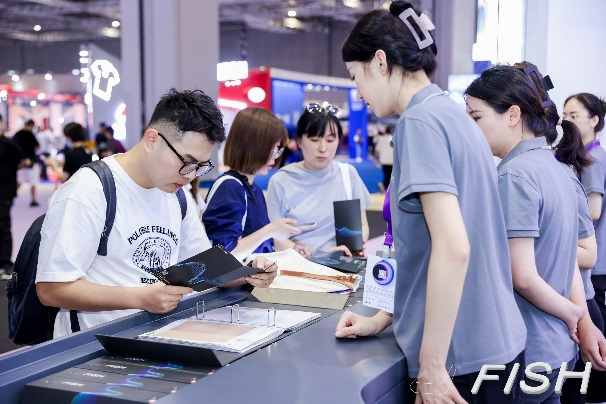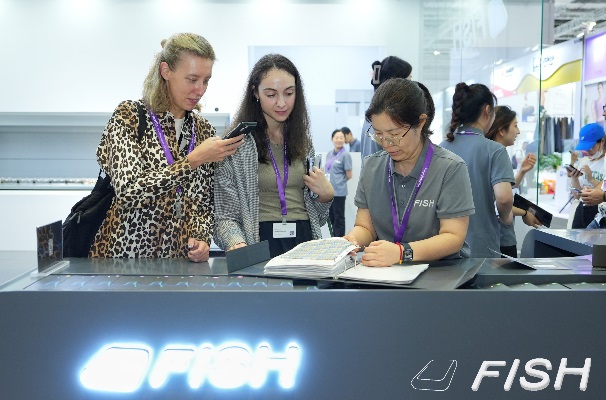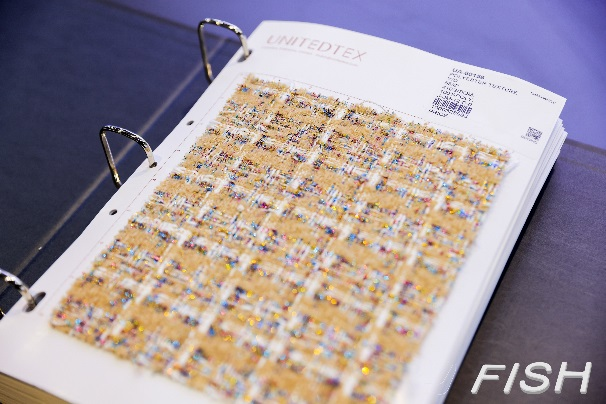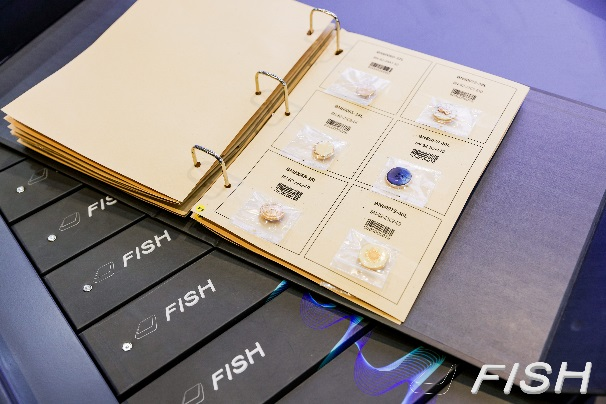 FISE coordinates the "production, supply and marketing"
With the in-depth implementation of innovation-driven development strategy in the textile and garment industry, there is a growing call for the practice and promotion of industrial process intelligence and experience digitalization.
At this exhibition, the FISE and PLSS independently developed by peers integrate the cutting-edge concepts and technologies in the field of intelligent search, and build a bridge between the professional supply side and the market side through real-time online search services for fabrics and accessories, and further spread the positive role of intelligent fabrics and accessories supply chain process.
Among them, FISE can not only be applied to the field of fabric variety search, fabric pattern search, fabric dyeing and printing products search, but also further expand the product search function of buttons, zippers, labels and other products.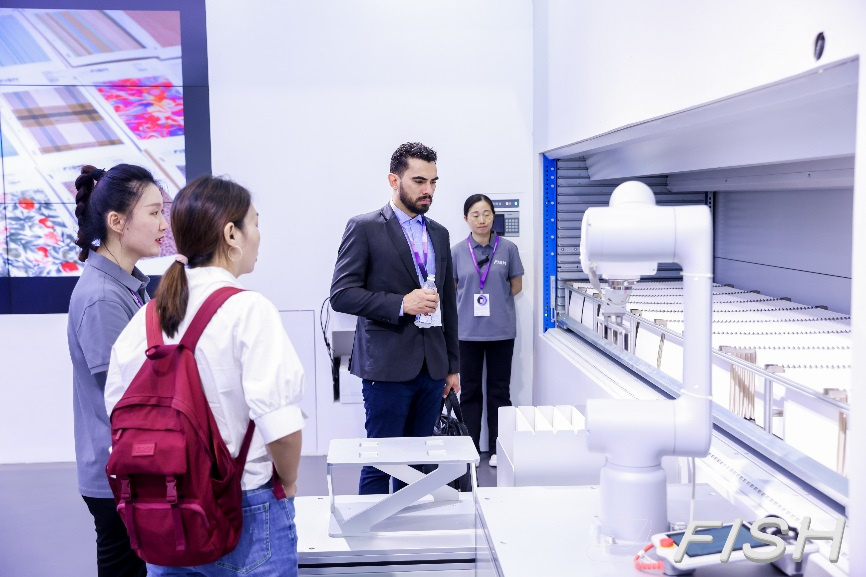 PLSS can realize the intelligent warehousing, warehousing selection of fabric samples, and its automated, all-time online working mode provides enterprises with convenient, efficient and accurate access to the use of experience, but also saves more labor and time costs.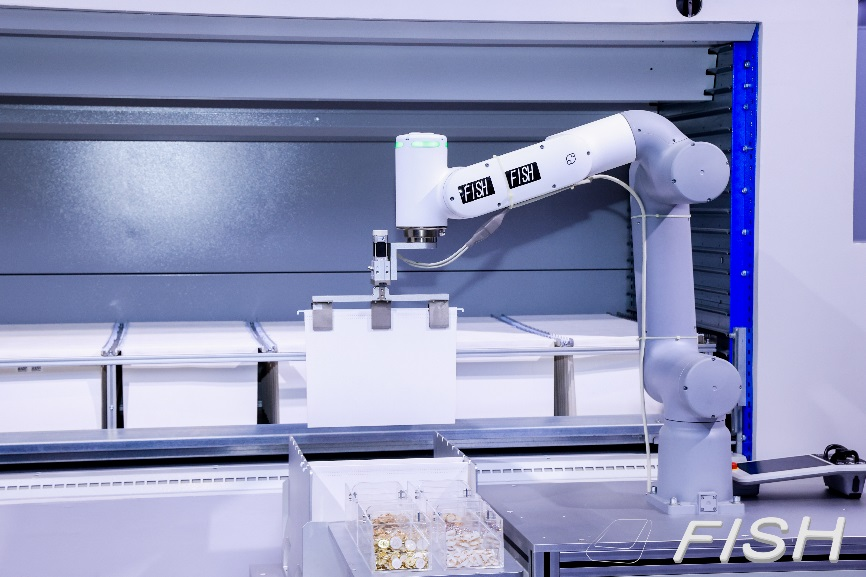 Shaoxing Jinhui Textile Clothing Co., Ltd. is the beneficiary of the system, it is reported thatShaoxing Jinhui Textile Clothing Co., Ltd. is a main polyester products enterprises, through the use of the system, just material matching than the original repeated samples to save 3-4 days, greatly improve the probability of cooperation with customers. In the promotion process, customers can also understand the company's product scope more clearly, quickly match their own needs, intuitive and efficient.
The platform promotes the digital upgrading of traditional manufacturing industries
For textile enterprises, the use of FISE of FISH improves work efficiency. This is also a win-win process, users' information needs are growing, and search engines also need to constantly upgrade in terms of data resources, search modes, and application fields.
"In the future, we will explore new possibilities for industry empowerment more deeply." The person in charge of FISH said, "FISH will continue to expand new scenarios and new tools for digital applications, promote a 'chemical reaction' between textile enterprises and digital technology enterprises, and let the digital enabling of textile enterprises go deep and solid."