According to an industry study released by UPS, by 2030, the trade volume between Vietnam and 11 major Asian markets may greatly increase from the current $326 billion to $465 billion.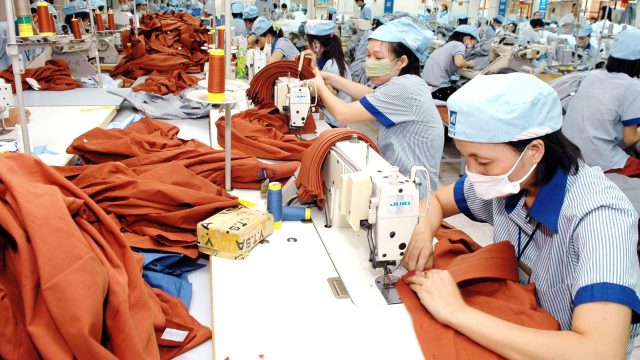 According to the report, Australia, China, Hong Kong, Indonesia, Japan, Malaysia, the Philippines, Singapore, South Korea, Taiwan Province, Thailand and Vietnam are called the top 12 markets in Asia, accounting for 88% of intra-Asian trade. Retail, industrial manufacturing and automobile, high-tech and health care have promoted the surge of trade between 12 Asian markets. In 2022, the trade volume between Vietnam and 11 Asian markets reached 326 billion US dollars, and it is expected to increase to 465 billion US dollars by 2030.
Vietnam's exports account for 82% of its GDP. It is particularly noteworthy that 35% of its exports depend on small and medium-sized enterprises, and their operation is the key point for Vietnam's export growth.
The export of textile and clothing industry accounts for one tenth of Vietnam's export value. At the beginning of this year, Vietnam National Textile and Apparel Group (Vinatex) announced its business plan for 2023, and said that in 2022, the total export of the whole industry exceeded 44 billion US dollars, and the group's comprehensive income and profit increased by 15% and 14.6% respectively.
At present, Vietnam's textile industry is actively choosing the most suitable strategy to further enhance its competitiveness in the face of problems such as large yarn inventory, rising storage costs, weak liquidity and fierce price war on orders. Building knitting production chain, investing in green growth projects, paying more attention to innovative technologies, restricting the use of chemicals and improving the manufacturing of recycled products are becoming urgent problems in the transformation of Vietnam's textile industry.
ALL COMMENTS