The fashion industry was out in force for the latest edition of Première Vision (PV) Paris from February 7–9 at the Parc des Expositions, Paris Nord Villepinte. The show offered a wider range than ever of tools and services to guide brands and buyers in their search for suppliers.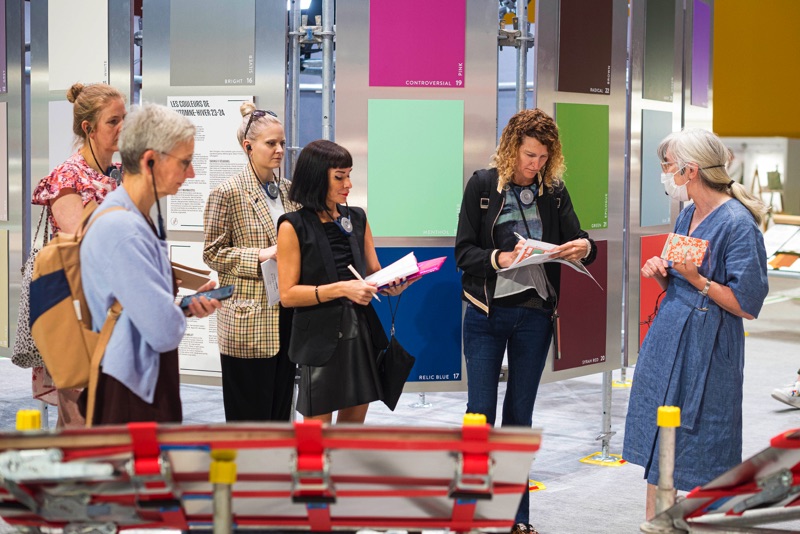 A total of 34,548 visitors, including 70 per cent international attendees from 118 countries, turned out to discover complementary, creative, and renewed offers from 1,246 exhibitors for the Spring-Summer 24 season, representing increases of 48 per cent compared to the July 2022 edition (23,377 visitors) and 62 per cent versus the February 2022 edition (21,303 visitors).
The Smart Creation area proved highly popular, with its reinforced offer and a system designed to better inform professionals and provide them with concrete sustainable sourcing and production solutions. PV Paris has confirmed its position as a leader and a unifying force for a fashion industry in search of inspiration and efficient sourcing solutions to produce creative, innovative, and sustainably designed collections, the company said in a press release.
The following commitments will be put into action even more powerfully in the next edition of the show, from July 4–6, 2023, to help the industry adapt to the international fashion market context and meet the challenges of the sector's transformation. The industry will be supported in its ecological transition and in the context of new environmental and social regulations. Evolving sourcing behaviours and the needs of professionals—suppliers and buyers— will be responded to while continuing to inspire, guide, and stimulate them in their creative process.
To accompany those evolutions as closely as possible, PV Paris will offer a new, completely redesigned event organised around four main themes. The first theme is eco-responsibility as the new paradigm at the heart of the show's renewed positioning and clear and instructive guidelines designed to identify the most suitable suppliers in terms of environmental and social commitments.
In the second theme, a new layout for the PV Paris 'city' will be spread over four halls; a redesigned textile sector divided along several major geographical supply chain zones; and the creation of a HUB dedicated to innovation, sustainability, and digital technologies, with talks by expert speakers.
The third theme will be the (r)evolution of fashion information and trend forums, balancing inspirational standpoints and sourcing solutions. The fourth theme will comprise a new service policy for buyers, so their experience of the show is as clear and effortless as possible.
Visitors to the PV Paris February 2023 edition included buyers, stylists, designers, production managers, brand managers for fashion and accessories, and others. The 15 most-represented countries at PV Paris in ranking order were France, Italy, United Kingdom, Turkey, Spain, Germany, Netherlands, Belgium, Portugal, United States, China, South Korea, Japan, India, and Switzerland.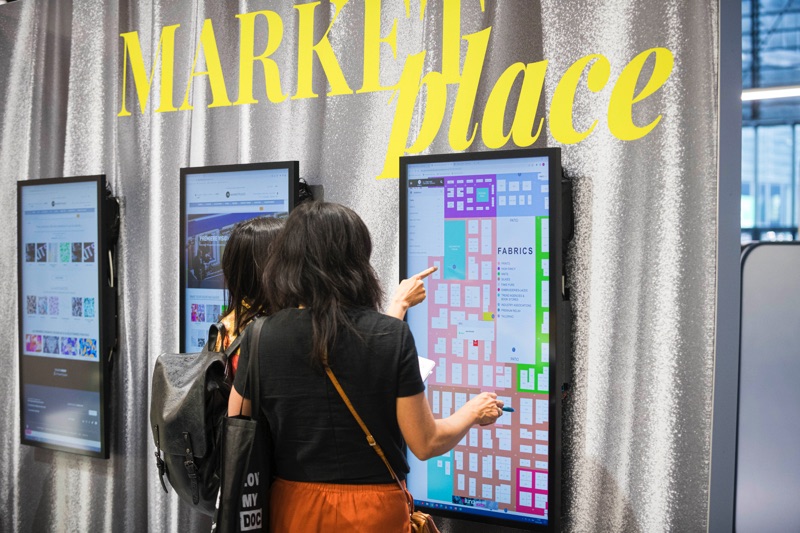 Among the exhibitors at the event (+10 per cent versus July 2022 and +25 per cent versus February 2022) were spinners, weavers, tanners, designers, manufacturers of accessories and components, and garment makers. The Essentials Forum, Eco Innovation Forum, Decoration Forum, Leather Forum, and Designs Area supported buyers with their sourcing needs.
A Smart Creation area (55 exhibitors) was dedicated to sustainable innovations—materials, production, and services—complemented by a new Smart Tech zone (20 companies) focused on technological and digital solutions to help guide the sector's ecological and digital transition. There were 20 expert talks and conferences at PV Paris to explore and accompany the industry in its current and future challenges including issues like ecological
transition, digitalisation, and others.
ALL COMMENTS