Robust economic growth and rising purchasing power make Indonesia – the world's fourth most populated country – an attractive market for textiles and clothing. Indonesia is also one of the world's top 10 textile and garment producers and exporters. According to statistics, Indonesia's middle-class consumers will double to 140 million by 2030, with strong domestic demand.
Indonesia's Muslim fashion sector has grown over the past decade in a country where about 87 percent of the 270 million people are Muslim, but challenges remain. The Muslim fashion sector will grow to USD 311 billion by 2024. For Indonesia, this is a good opportunity to expand the fashion market. Indonesia hopes to become the fashion capital of the world's Muslim clothing sector by 2025.
Currently, 99.2 percent of Indonesia's raw cotton needs are met by imports, particularly from the US, Brazil, and Australia, which makes the country one of the world's largest cotton importers. Moreover, nearly 80 percent of other raw materials such as dye, yarn, silk fabric still have to be imported, mainly from China. This makes the country's upstream textile sector, particulatly yarn spinners, vulnerable to fluctuating global prices. The principle buyers of yarn from Indonesia are China and Japan, while textiles and textile products go mostly to the U.S., the EU and Japan.
Indonesia ranked fourth in RMG exports to the United States, up about 10 percent from the same period in 2020, according to the Office of Textiles and Apparel. China's exports to the United States reached USD 16 billion with a growth rate of 25 percent, followed by Vietnam and Bangladesh with growth rates of 14 percent and 27 percent, respectively.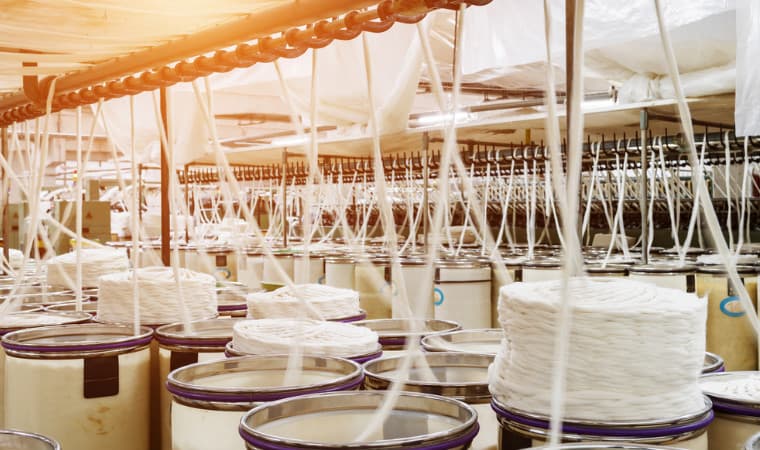 Rising production costs have made Indonesia's cotton yarn exports less competitive, particularly from Vietnam and Bangladesh. Textile exports from Vietnam and Bangladesh have grown by 1,028 percent and 699 percent respectively in the past 15 years, while Indonesia's have grown by 82 percent, according to Indonesia's spinning sector. Low labour costs in Vietnam and Bangladesh make textiles cheaper than in Indonesia. In 2021, Vietnam, India, Pakistan, Uzbekistan and Indonesia together account for 89.61 percent of China's total cotton yarn imports of 2.12 million tons, among which Vietnam's yarn imports rank first, accounting for 44.72 percent of the total import volume.
Nigeria, Vietnam, Bangladesh, Indonesia and Brazil are the top five export markets for China's eight categories of dyeing and printing products, export volume are above 1 billion meters, the year-on-year growth rate is more than 20 percent except for Vietnam, Bangladesh and Indonesia's demand for China's eight categories of dyeing and printing products has grown strongly, up 46.71 percent and 49.40 percent year-on-year respectively.
Indonesia's textile sector contributes significantly to Indonesia's GDP, exports and employment. Since the outbreak, this share has declined, with textiles contributing 1.21 percent of GDP in 2020 (1.26 percent in 2019) and exports contributing 6.12 percent (7.15 percent in 2019).
According to data from the Central Statistics Agency (BPS), the textile and apparel sector contracted -4.08 percent throughout 2021, although it was able to grow 5.94 percent in the fourth quarter of 2021. In detail, last year the textile sector grew -6.28 percent and the apparel sector -3.31 percent. Meanwhile, the leather, leather goods and footwear sector grew 7.75 percent.
In terms of production volume, the textile sector is also still experiencing a contraction of 3.97 percent from 7.20 million tons in 2020 to 6.92 million tons in 2021. Meanwhile, the volume of apparel production grew 14.47 percent from 1.41 million tons. in 2020 to 1.62 million tons in 2021. The leather, leather goods and footwear sector experienced the highest growth of 33.42 percent from 793.8 million pairs to 1.05 billion pairs in 2021.
Chinese enterprises should strengthen cooperation with Indonesian enterprises in the textile field
Both local and foreign companies are vying for market share. Rising costs are giving domestic producers a hard time as they try to fend off overseas competition, but technological modernization, improving labour skills, better infrastructure and not least the relatively low rupiah alter the picture in their favour. The need for Indonesian textile and clothing businesses to become more efficient spells opportunities for foreign companies that can offer machinery, knowhow and capital.
Chinese enterprises should attach importance to cooperation with Indonesian enterprises in the textile field and explore effective ways of cooperation. Chinese enterprises can establish Chinese industrial parks in Indonesia, and use the advanced technology, management experience and financial strength of Chinese enterprises to strengthen cooperation with Indonesian enterprises, and the products can be sold to other parts of the world.
A major weakness of the Indonesian textile sector is that most of its manufacturers still use old, inefficient machinery and technology which further reduce their competitiveness. It is predicted that between USD 5 billion to USD 6 billion is required to rejuvenate existing machinery and equipment. China's textile sector has a complete range of categories, advanced equipment and low price and maintenance costs, which are easy to be accepted by Indonesian enterprises. Competent Chinese textile enterprises and commercial banks can invest in Indonesian textile enterprises, which will help the two sides complement each other and improve their competitive advantages.
Prospects of Indonesian textile sector
Despite steady domestic and export demand for Indonesia's textile and garment products, Indonesia's upstream textile sector is still plagued by a wide array of problems. These include high operating costs, operational inefficiencies, lack of competitiveness and poor marketing. Efforts have been made in recent years by the government to overhaul the sector by introducing a set of policies which are expected to help the sector compete on par with its more aggressive neighbours and competitors.
The Ministry of Sector (Kemenperin) estimates that the garment sector can grow at the level of 10.44 percent in the first half of 2022. This growth is driven by a surge in demand in Ramadan 2022. However, the volume of demand for the apparel sector in Ramadan 2022 was only around 70 percent-75 percent of the pre-Covid-19 pandemic.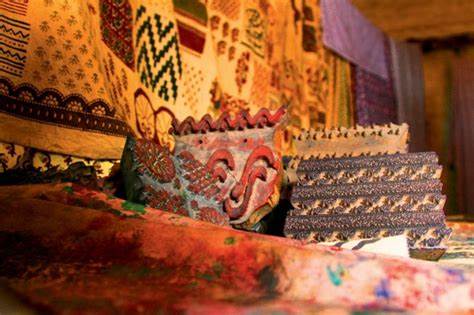 However, the performance of the garment sector throughout 2022 will be in the green zone for the first time during the pandemic or grow 5.84 percent on an annual basis. Meanwhile, the national garment sector in 2020 fell by 8.89 percent, while in 2021 it fell by 3.31 percent.
Logistical constraints will still suppress export performance this year. Meanwhile, domestic consumption can be boosted by the import substitution program, the imposition of trade remedies such as security measures import duties (BMTP) for fabrics, carpets, curtains and garments.
The textile and textile product (TPT) sector is optimistic that export performance will remain high at USD 12 billion or around Rp. 171.6 trillion throughout 2022.
The Indonesian government has set a target to increase the export value of textiles and garments to USD 75 billion by 2030 to contribute 5 percent to global exports which will put the country among the top five global textile manufacturers.