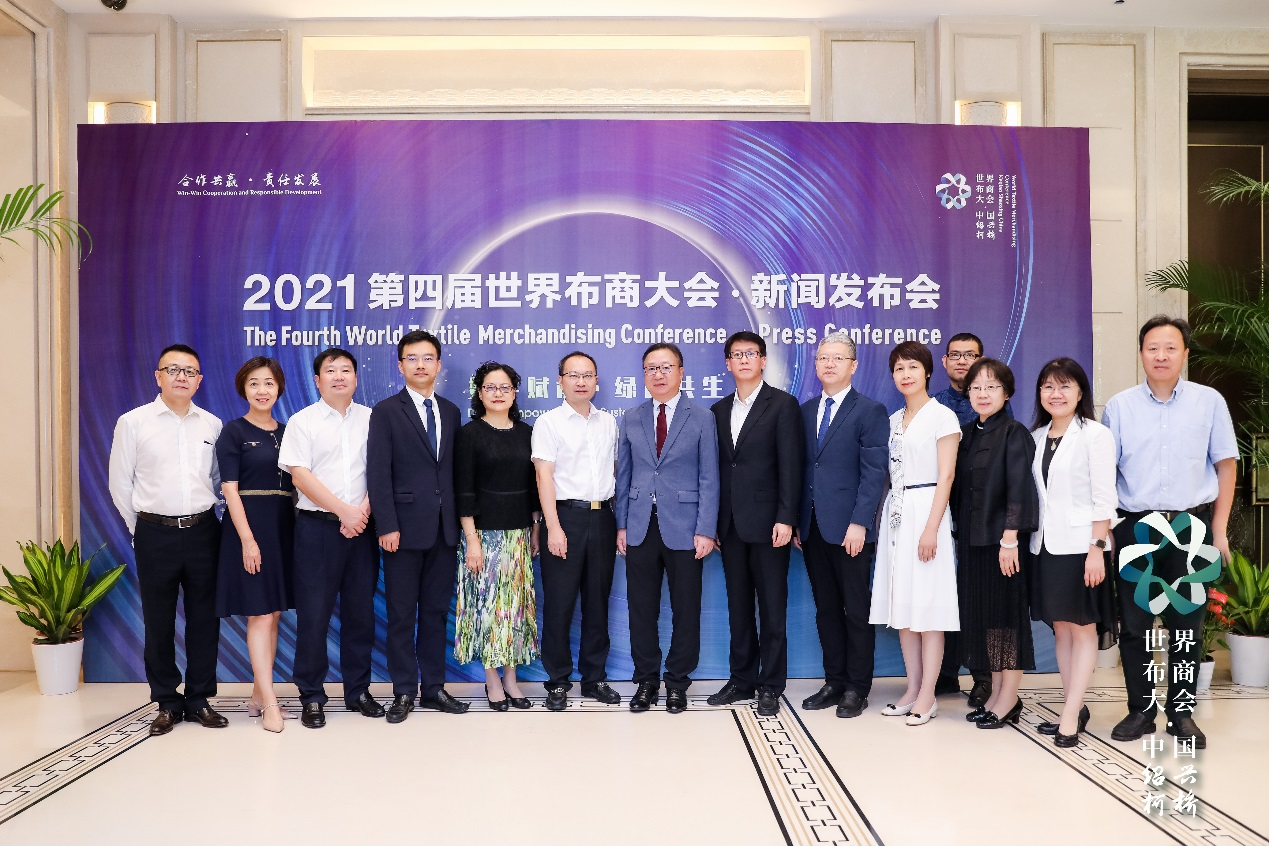 In the new era of continuous deepening of centurial changes and the new starting point of two centurial converging, the establishment of goal of carbon peak, carbon neutrality and the rapid development of digital economy have brought new challenges and opportunities to the global textile industry.
On September 23, the press conference of the 4th world textile merchandising conference was held in Hangzhou, Zhejiang province. It was announced that the 4th World textile merchandising conference will be held on October 26-29, 2021 in Shaoxing, keqiao Textile Fair and Keqiao Fashion Week also will come to visitors. Meanwhile, the preparatory work related to the event was introduced.


Sun Ruizhe, Chairman of International Textile Manufacturers Federation, President of China National Textile and Apparel Association, Liu Yong, vice President of China General Chamber of Commerce, Zhang Xian, vice President of China Chamber of Commerce for Import and Export of Textile and Apparel, Xia Lingmin, vice president of China National Textile and Apparel Association, Qiao Jinyan, Director of China Textile Information Center, Li Yongjie, member of the Standing Committee of Shaoxing Keqiao District Committee and minister of Publicity Department and many other industrial insiders and local officials gathered together to attend this meeting. Li Yongjie presided over this meeting.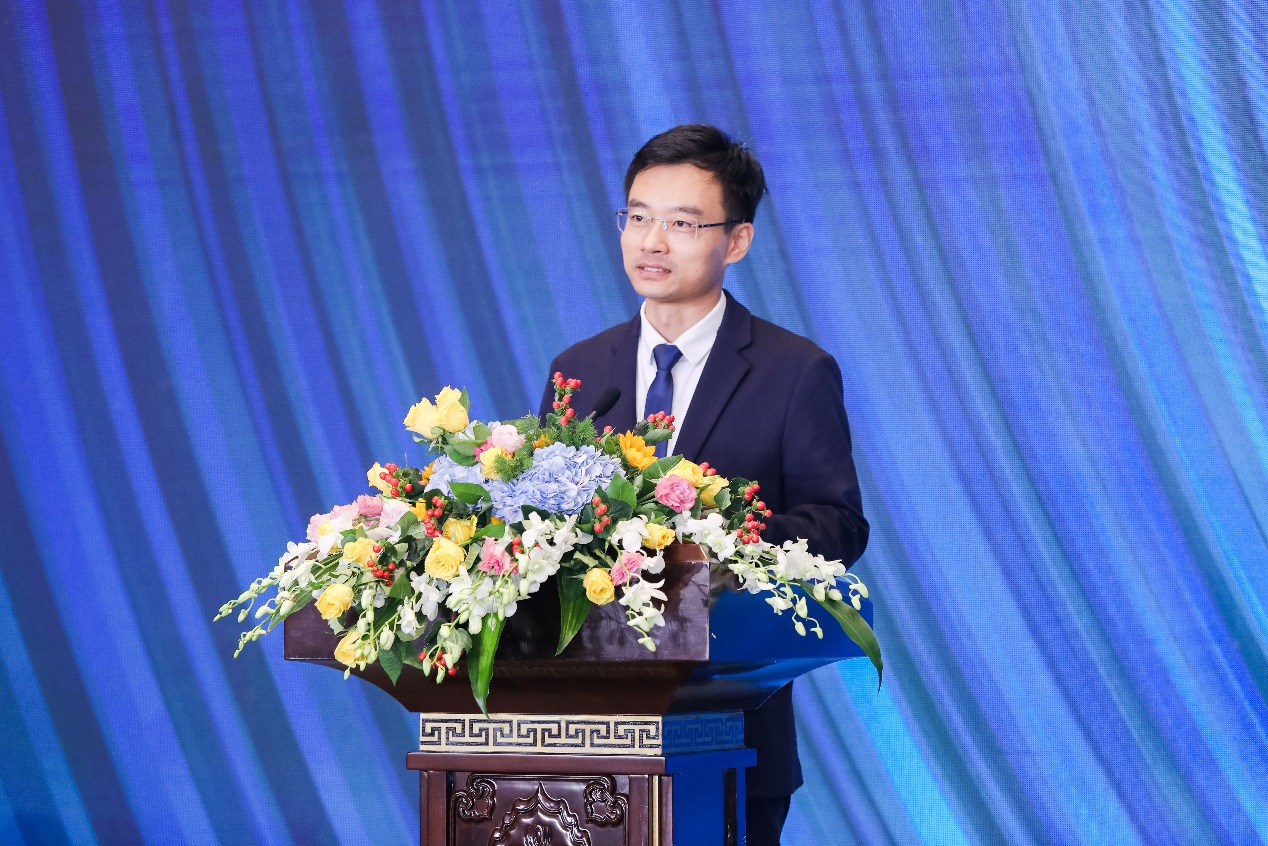 With the theme of "Digital empowerment sustainable symbiosis", this conference will lead us to new directions and ideas from digital transformation, green and sustainable development, industrial community, cultural value chain and other dimensions. According to introducing, the conference includes theme conference, world famous enterprises roundtable, forums, the 23rd China Shaoxing KeQiao international textile expo 2021 (fall), the national well-known enterprise product exhibition hall, international import fabric exhibition, 2021 KeQiao fashion week (fall), "Keqiao collection" brand exhibition, 2021 China Shaoxing Keqiao international exhibition on textile trade service, etc.
Linking global chain
"At present, the global manufacturing system, innovation system and governance system are undergoing profound adjustment, which requires the global textile and garment industry to build a new industrial ecology from the trend and systematic changes. Greening and digitization are undoubtedly the two most important directions."President Sun Ruizhe said.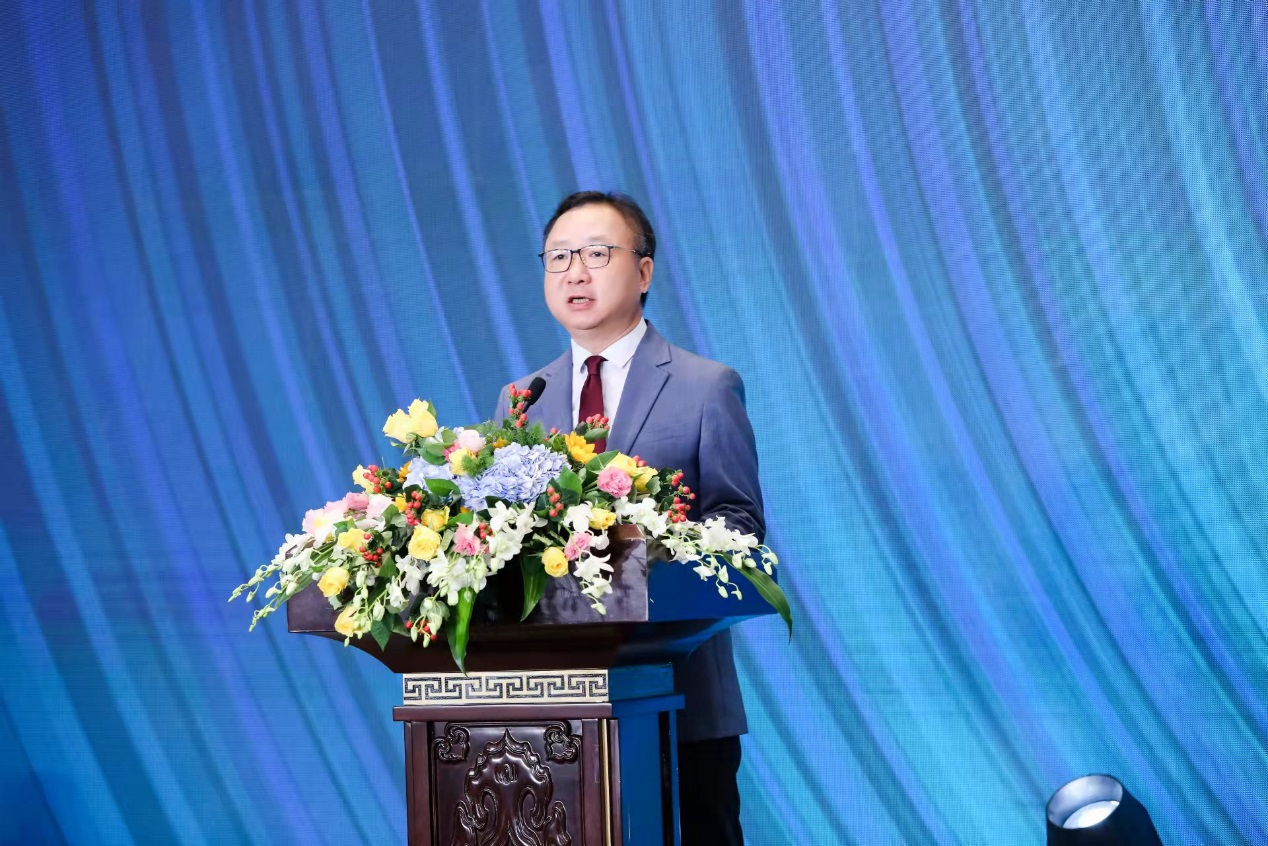 Secretary Zhao Rulang stated that the textile merchandising Conference has become the most comprehensive international conference in China's textile industry, with the largest number of participants and the strongest recognition, after three sessions. This year, it was listed as a major exchange activity of the Belt and Road and 14th Five-year Plan of Zhejiang Province.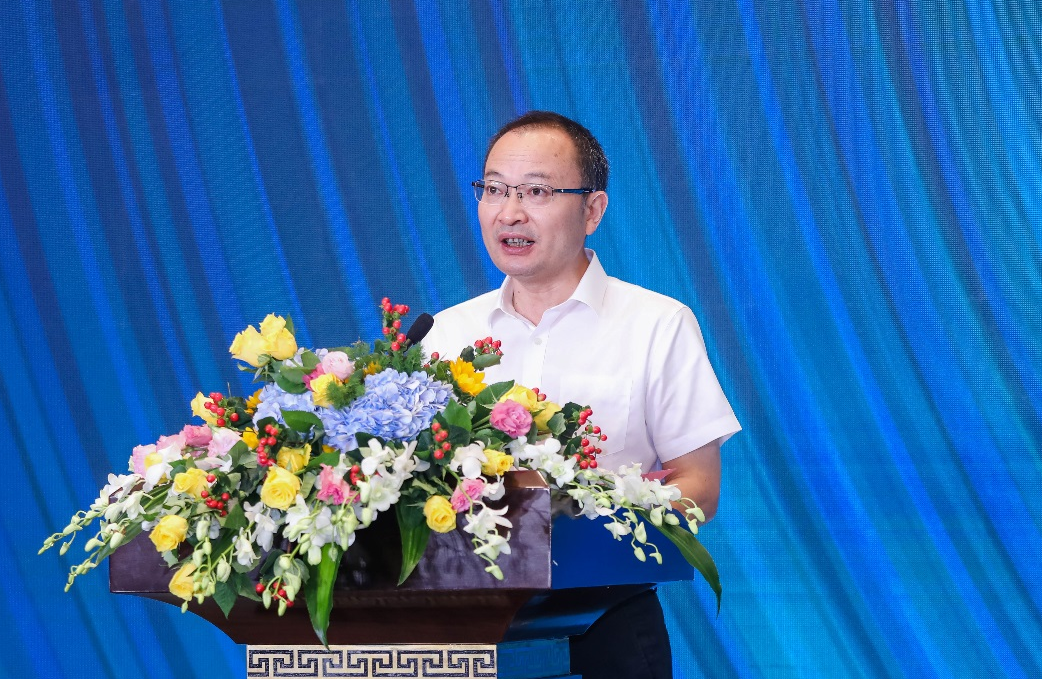 Focusing the plan of digital and green
On the basis of the successful experience of the previous three sessions, what highlights will this textile merchandising Conference present? Fang Youmei, deputy head of the district, said the audience on the preparatory work in terms of digital development and dual carbon goals.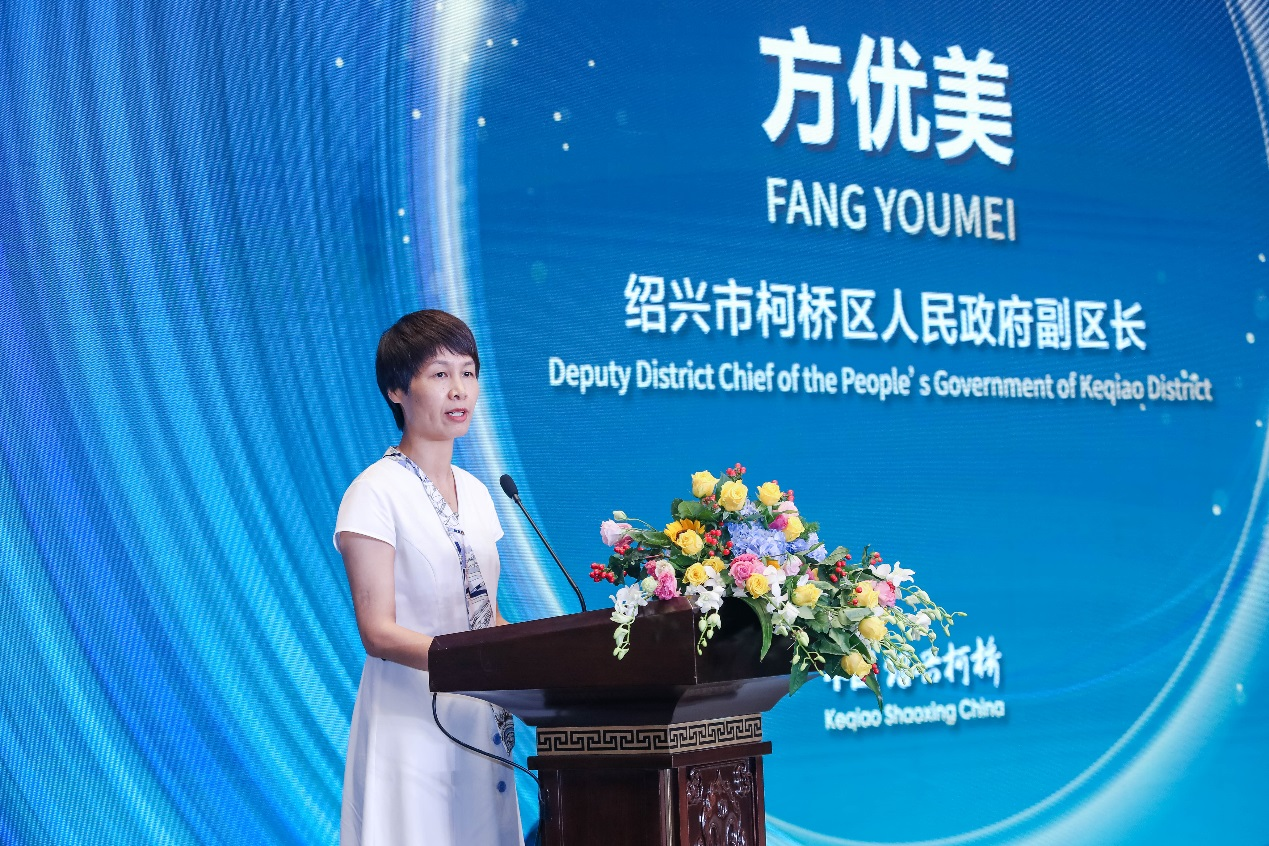 Also, she said that the conference will carry out oneline and offline again. They have made extensive contacts with industry associations and well-known enterprises in more than 60 key countries in the textile industry, such as Germany, France, Italy, Spain, Turkey, Japan, South Korea, Singapore, India and Vietnam.
Cooperate with global industries
"Industry prosperity rose to a high, the production situation continued to improve; The domestic market gradually recovered, and the quality and efficiency of the industry is tend to be positive; International demand continued to recover, and exports picked up significantly. Confidence in the industry has steadily rebounded."Xia Lingmin said.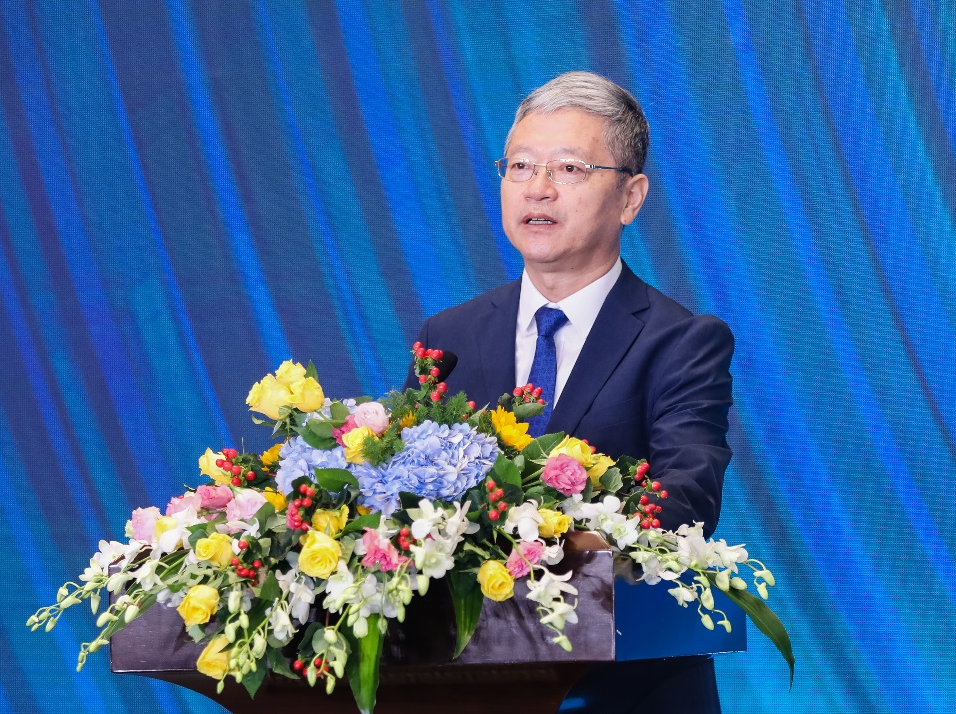 In addition, he also expressed the hope to take the opportunity of the world textile merchandising Conference to enhance global consensus and cooperation, and jointly maintain the stability of the industrial chain and supply chain.
ALL COMMENTS