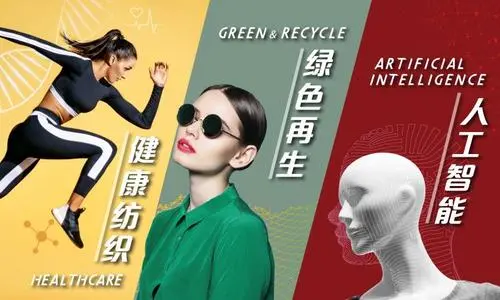 The 20th International Exhibition on Textile Industry (ShanghaiTex 2021) will be held from November 23-26, 2021 at the New International Expo Centre in Shanghai. As per Textile World, the event will gather a number of global leading textile and fashion suppliers to showcase a range of intelligent textile technology, innovative health and green technology, inspiring the future for the textile and fashion industry.
ShanghaiTex 2021 and its strategic partner Textech Galaxy have collaborated to tap new business opportunities in the post-pandemic era. The two companies will focus on three major industry highlights – healthcare, green and recycle, and artificial intelligence. A raft of exhibitions and concurrent events will be organized for promoting high-growth sectors and creating a dynamic platform for the industry.
ShanghaiTex 2021 will also organize Textech Designer Match and WTTDC 2021 for designers, brands and manufacturers all over the worlds to exchange ideas on design, raising the innovative values of the global textile industry.
Furthermore, it will hold the 3rd Artificial Intelligence on Fashion & Textile International Conference (AIFT 2021) from November, 24-25 November 2021 at the Shanghai (Pudong) New International Expo Centre.
Source: fashionatingworld.com

ALL COMMENTS