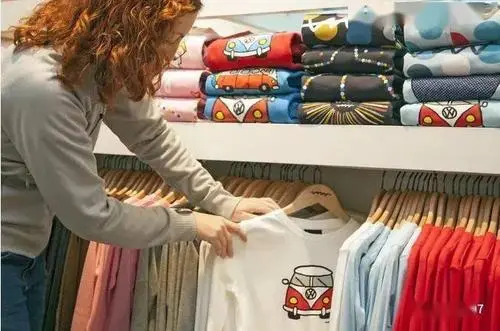 Last year, Southeast Asian countries were affected by the pandemic, and textile orders flooded into China. Now, as the pandemic in these regions and countries is gradually controlled, the textile industry is also recovering.


Vietnam's textile exports soared
According to the statistics of the Ministry of Industry and Commerce of Vietnam, in the first quarter of 2021, Vietnam's textile exports amounted to USD 7.18 billion, up 1.1 percent compared with the same period in 2020. Exports of fiber and textile yarn grew by 31 percent; exports of canvas and industrial fabrics grew by 8.8 percent.
In the first quarter of 2021, VNDirect, a Vietnamese securities firm, predicted that the export value of Vietnam's textile industry would also increase with the economic recovery of the major export markets of Vietnam's textile industry, such as the United States, the European Union, Japan and Korea.
VNdirect said Vietnam's textile exports will grow 8.4 percent in the second quarter of 2021 compared with the same period in 2020. It can be seen that after the severe impact of COVID-19 in 2020, the textile and apparel industry has obviously begun to recover.
Vietnam's textile and apparel industry has set a target of USD 39 billion in exports in 2021, up 10 percent from 2020. The target is feasible as Vietnam's textile and apparel industry has significant opportunities presented by several newly signed free trade agreements.
Orders from Pakistan and Bangladesh picked up
In the first seven months of this fiscal year (July 2020-January 2021), Pakistan's textile and apparel exports increased by more than 8 percent year-on-year to USD 8.76 billion, according to data released by the Pakistan Bureau of Statistics. Exports in January 2021 increased 10.79 percent year-on-year to USD 1.32 billion. It is understood that the growth of textile clothing mainly comes from high value-added textiles, such as knitwear, towels, bedding and so on.
According to the latest data from the Export Promotion Board of Bangladesh, Bangladesh's apparel exports in January 2021 amounted to USD 2.862 billion, down 5.83 percent year-on-year, and the year-on-year decline decreased by 3.86 percent from the previous month.
The total export value of this fiscal year (starting from July 2020) was USD 18.408 billion, a year-on-year decrease of 3.44 percent. Among them, the export of woven apparels was USD 8.419 billion, down 10.85 percent year-on-year, while the export of knitted apparels was USD 9.989 billion, up 3.84 percent year-on-year. The European Union is still the largest export region of Bangladesh, accounting for 62.47 percent, followed by the United States accounting for 18.5 percent and Canada accounting for 3.11 percent.
Order transfer, domestic orders decrease
Some industry analysts pointed out that in August and September last year, some orders from Southeast Asia were transferred to China, but this situation slowed down after November 2020, and after the pandemic in Southeast Asia and South Asia countries was controlled, orders began to flow back to the local area. It is expected that with the vaccine already available, the possibility of Southeast Asian textile and apparel orders flowing into China again this year is relatively small.
This should be the textile peak season in March and April, textile orders are not optimistic. At present, the recovery rate of weaving opening rate has slowed down in Jiangsu and Zhejiang, and the inventory of various grey fabrics has begun to rise slightly, while the dyeing and printing opening rate has also begun to decline slowly.
While the global pandemic is being contained and the economy is slowly recovering, textile orders from Europe and the United States are returning to countries such as Southeast Asia. It is difficult to reverse the trend of middle and low-end textiles transferring from China to Southeast Asia, and the greater opportunity for China in the future lies in the control of quality and the further optimization and integration of supply chain.

ALL COMMENTS