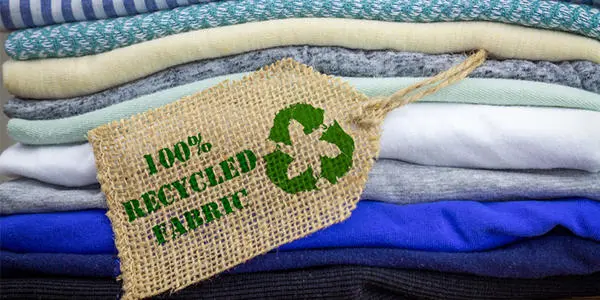 The Waste and Resources Action Programme (WRAP), a UK-based global NGO, has launched Textiles 2030, the first in a new wave of global sustainable textile agreements. The ten-year programme for clothing and textiles slated to be launched on April 26, has secured commitment from over 10 brands and retailers, 20 recycling organizations and 10 affiliates.


The first major high-street names to join Textiles 2030 include Dunelm, John Lewis, M&S, Next, Primark, Sainsbury's, Ted Baker, Tesco and The Salvation Army. Over the next decade, the voluntary agreement will slash the impact that UK clothing and home fabrics have on the environment through practical interventions along the entire textiles chain, said the NGO in a press release.
The Textiles 2030 Roadmap will set out the water and carbon reduction targets, and the key milestones and activities to introduce circularity at scale. These goals will transform the UK's make-use-dispose fashion culture into one where products are made sustainably, used longer and then re-used or recycled. The Target-Measure-Act approach will be used so that textiles businesses set tough targets, measure impact and track progress on both an individual business basis, and towards national targets and public reporting.
The environmental targets of Textiles 2030 include cutting carbon by 50 percent, sufficient to put the UK textiles sector on a path consistent with limiting global warming to 1.5°C, and reducing the aggregate water footprint of new products sold by 30 percent.
The agreement that builds on the foundation of the Sustainable Clothing Action Plan (SCAP) 2020 voluntary agreement, is the first national agreement in what will become a global network of new initiatives to reduce the environmental impact of clothing around the world, led by WRAP.
This new wave will be coordinated under the Textiles Action Network which is being developed by WRAP and supported by the Laudes Foundation. The project will deliver the first ever readymade plan to achieve global circular economy targets on clothing by co-ordinated national action. WRAP, in partnership with the World Resources Institute (WRI), will also develop a set of globally relevant targets and will launch the second commitment, in Denmark, in summer 2021.
The launch of Textiles 2030 will be marked by a virtual event on April 26.
Source: fibre2fashion.com

ALL COMMENTS