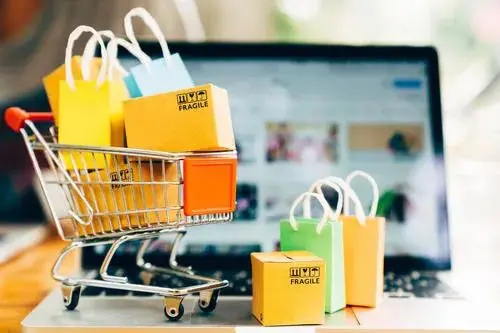 The global fashion e-commerce market is expected to grow from USD 549.55 billion in 2020 to USD 668.1 billion in 2021 at a compound annual growth rate (CAGR) of 21.6 percent, as per a recent report. The growth is mainly due to the companies resuming their operations and adapting to the new normal while recovering from the impact of the COVID-19 pandemic.


The e-commerce fashion market size is expected to reach USD 1,207.23 billion in 2025 at a CAGR of 16 percent, according to the Business Research Company's report titled 'Fashion e-Commerce Global Market Report 2021: COVID-19 Growth and Change to 2030'.
The e-commerce fashion industry analysis shows Asia-Pacific to be the largest region in the global fashion e-commerce market, accounting for 32 percent of the total in 2020. It was followed by Western Europe, North America and then the other regions.
Going forward, the fastest-growing regions in the fashion e-commerce market will be the South America and Middle East, where growth will be at CAGRs of 16.7 percent and 15.7 percent, respectively, during 2020-2025, the report said. These will be followed by Africa and Eastern Europe, where the markets are expected to grow at CAGRs of 13.1 percent and 12.1 percent, respectively.
The increasing awareness about internet shopping and e-commerce is expected to support the growth of the fashion e-commerce industry through 2023. Social media technologies are also expected to aid fashion ecommerce companies to promote their goods and services directly to the customers, noted the report.
Following the affordable and expanded access to the internet, social media platforms, online industry-specific magazines and forums, consumers' awareness about fashion goods such as fashion accessories, clothes, shoes, other luxury goods is expected to increase, thus benefitting the market.
Source: fibre2fashion.com

ALL COMMENTS