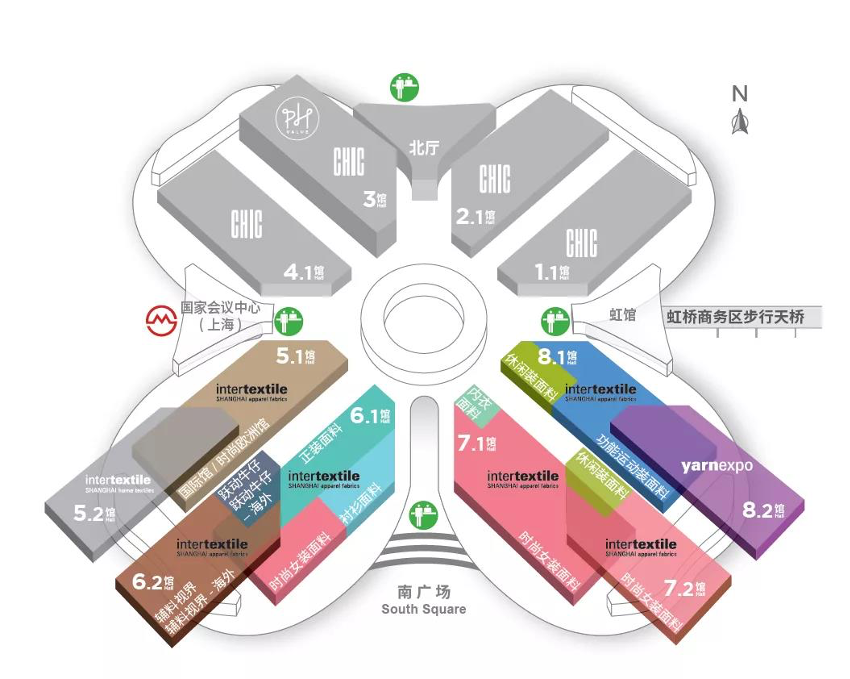 The spring editions of the five fairs - Intertextile Shanghai Apparel Fabrics, Intertextile Shanghai Home Textiles, Yarn Expo Spring, CHIC Spring and PH Value Spring - will take place at the slightly later date of 17-19 March 2021 at the National Exhibition and Convention Center (Shanghai).


As a global apparel textile flagship, the Joint Fairs - Spring Edition of CNTAC will present new products, new technologies, new models, new trends, and new concepts in the textile field in an all-round way. Based on the domestic "domestic economic cycle", promote the "dual circulation", and work together to open a new development pattern.
As the leading exhibition platform of the global textile supply chain, Intertextile Shanghai Apparel Fabrics will cover 160,000 square meters, six pavilions and eight exhibition areas, aiming to bring fashion, sustainability, trends and technology to the industry.
Nearly 3,000 domestic and overseas suppliers from 17 countries and regions participated in the event. There are lots of business chances to meet potential customer, explore new market opportunities, learn about next season's trends, and add value to business. It is currently one of the biggest and most comprehensive apparel fabric and accessories exhibitions in the world.
Intertextile Shanghai Apparel Fabrics will be a hybrid fair, mixing live with virtual. It helps the efficient matching between industries with digital technology.
CHIC Spring Edition includes CHIC Men's, CHIC Tailoring, CHIC Women's, CHIC Winter's, CHIC Kids, CHIC Sourcing, CHIC Impulses, CHIC Young Blood, and CHIC Accessories, Bags & Shoes. In addition, there are two special exhibition areas: Denim World and Future Link.
Intertextile Shanghai Home Textiles has gathered 219 well-known home furnishing brand exhibitors from 4 countries and regions, ready to stage a wonderful home furnishing feast.
There will be nearly 500 exhibitors from home and abroad in Yarn Expo Spring 2021. They will bring their latest products to the Expo!
PH Value Spring 2021 will gather nearly a hundred companies in Hall 3, including five knitting clusters, Puyuan, Dalang, Qinghe, Honghe, and Haiyang, and more than one hundred knitting brands. The sixth edition "Puyuan Cup" PH Value Knitwear Designer Contest will be held, there are also brand releases and forums, discussing the spring knitting style and depicting the infinite possibilities of the industry.
The Joint Fairs - Spring Edition of CNTAC will be staged in the same place at the same time, showcasing the style of a textile power, and jointly open the bright spring of 2021!

ALL COMMENTS