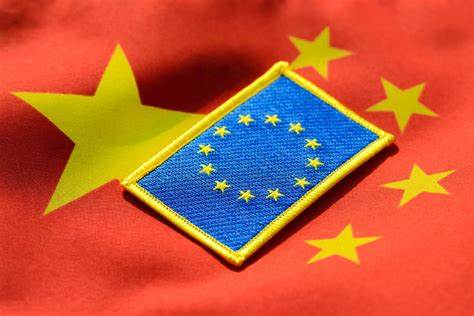 The European Union (EU) and China agreed in principle to the EU-China Comprehensive Investment Agreement (CAI) that was tentatively approved on December 30, 2020. It will be the most ambitious agreement that China has ever concluded with a third country and will ensure that EU investors achieve better access to a fast growing consumer market and compete on a better level-playing field in China, the EU said.


In addition to rules against the forced transfer of technologies, CAI will also be the first agreement to deliver on obligations for the behavior of state-owned enterprises, comprehensive transparency rules for subsidies and commitments related to sustainable development, the EU said in a statement.
CAI will ensure that EU investors have better access to the fast-growing 1.4 billion consumer market and ensure that they compete in China's level playing field. This is very important for global competitiveness and the future development of EU industry.
CAI binds China's liberalisation of investments over the last 20 years and prevents backsliding. This makes the conditions of market access for EU companies clear and independent of China's internal policies. It also allows the EU to resort to the dispute resolution mechanism in CAI in case of breach of commitments.
In addition, the EU has negotiated further and new market access openings and commitments such as the elimination of quantitative restrictions, equity caps or joint venture requirements in a number of sectors. "These are restrictions that severely hamper the activities of our companies in China. The overall package is far more ambitious than what China has committed to before," the EU said.
EU sensitivities, such as in the field of energy, agriculture, fisheries, audiovisual and public services, are all preserved in CAI, it said.

ALL COMMENTS