Qingdao Textile Machinery Co., Ltd.
Founded in 1920, Qingdao Textile Machinery Co., Ltd. (QTM) is one of the biggest machinery manufacturing enterprises in China and the first one to pass the ISO9001 Quality Authentication System in Chinese textile machinery industry. After one century's development, QTM has 20 sub companies making different products or offering different services. There are about 1,200 employees in total.
The leading products, including the cotton spinning carding machine, blow-carding machinery, nonwoven machinery, and auto-winder under Qingfeng brand, have reached the high technology level in both Chinese and International markets, approaching perfection in product structure day by day.
At the following ITMA 2015, QTM ISPERO Auto winder will be exhibited in Fiera Milano Rho. During this exhibition, QTM shall mainly promote three flagship products which are ISPERO auto winder, blowroom and carding and nonwoven machines.
Product highlights

ISPERO auto winder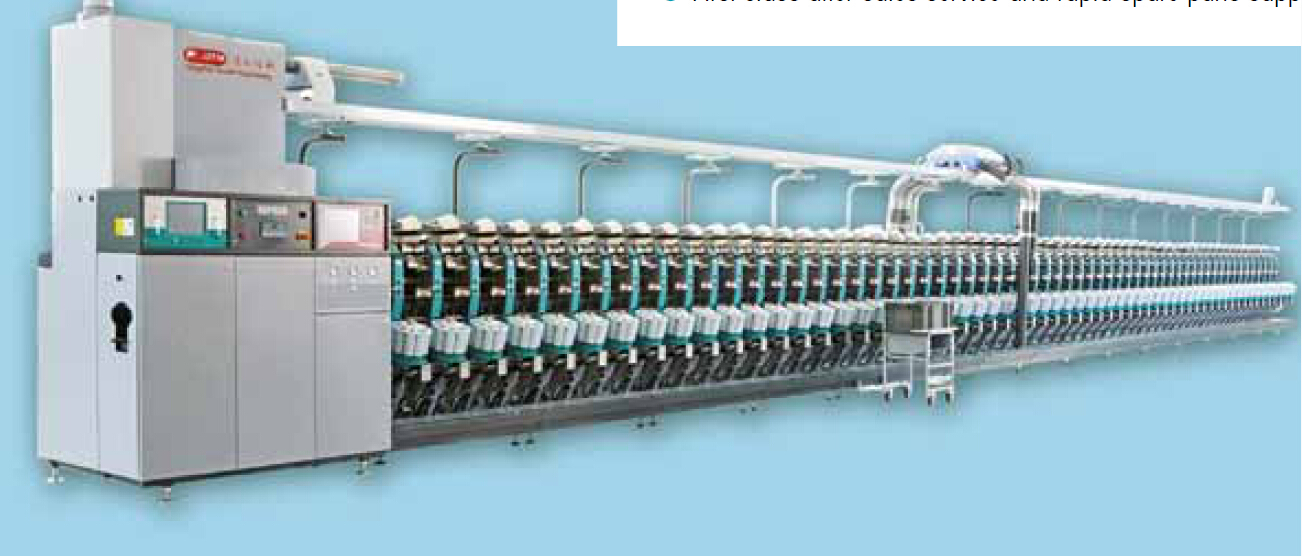 This machine is to wind the bobbin yarn from the ring frame into package yarn which is a few times bigger than the bobbin and fits for next process. In the process, the yarn faults have been cleared, the evenness and smooth finish has been improved. The package yarn produced by auto winder can be used on finishing, dyeing, knitting process and weft yarn of the shuttleless loom. ISPERO auto winder can process a wide range of raw materials. The yarn types are cotton, wool, chemical fibre and blended yarn. Yarn count from 3.5Nm to the finest. The feed-in bobbin's largest diameter can reach up to 112mm with the highest winding speed of 2,200 m/min and infinitely variable speeds. Every four spindles combine a section. And maximum is 72 spindles.
Main features
l Optimized yarn path design guarantes high speed winding;
l Unique anti-patterning process ensures the best package quality;
l LED display can rapidly help customer locate the faults;
l Double tensioners electromagnet pressurized realized multiple products production by one machine;
l Intelligent splicing circulation and winding detection;
l Multiple choosing of the different splicers guarantee the splicing joint quality;
l Drum driven by brushless DC motor which is more energy saving and better heat dissipation;
l First class after-sales service and rapid spare parts supply.


Nonwoven machine production line



As one of the flagship products of QTM, the multiple machine functions and stabilized machine performance of the nonwoven machines has been the cornerstone for QTM marketing.
Process Range
Needle punching line: i.e. substrate of synthetic leather, automotive headliner, automotive carpet, filtration material etc.
l Spunlace production line: i.e. sanitary napkin, diaper, cotton pad, wet tissue, medical masks, gauze etc.
l Opening: Flexible and optimized settings provides you more options
l Carding: modular design, perfect web formation quality
l Consolidation: ideal fiber entanglement structure, superior fabric surface feature
l Electronic control system: intelligent control system, safety and efficiency are both under control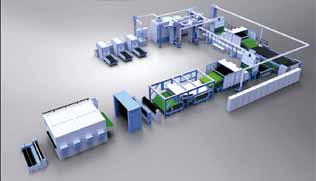 Spunlace production line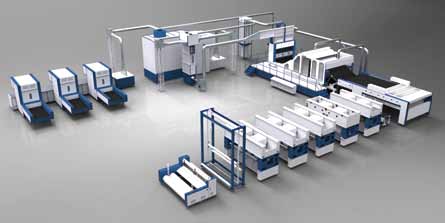 Needle punching line

Blowroom and carding — FB1235 high-capacity carding machine


FB1235 carding machine is the latest product used in blowroom and carding line invented by QTM. FB1235 carding machine has inherited QTM hundred years R&D experience and valuable practical experience accumulation, optimizing by function module design, adopting newly designed mechanical structure and transmitting pattern, combining working function and aesthetic function, which make this new machine a masterpiece.
Main Features
l Applicable fiber: 100% cotton, chemical fiber and blended fiber. Fiber length 22 -76 mm
l Capacity: 70 kg/h
l Autoleveller: Controlled by combination surveillance on feed-in roller and bellmouth.
l Continuous vacuuming
Main innovation features
Modular design, optimized carding segment design, latest type mechanical structure and transmitting pattern, latest type autoleveller design, high level electromechanical integration.
ALL COMMENTS