Jiangsu Runyuan Holding Group Co., Ltd.
Jiangsu Runyuan Holding Group Co., Ltd., established in 2002, is a national hi-tech enterprise that specializes in the R&D of warp knitting machines. There are totally three factories, covering an area of 120,000 sqm., including one headquarter, one comprehensive R&D center and one manufacturing factory.
Till now, the company has gradually developed various warp knitting machines, including Tricot, Raschel Lace, Double Needle Bar, Stitch Bonding, and Warping Machines, all of which have been widely applied into various fields such as aviation, agriculture, apparel, upholstery, etc.
Runyuan will exhibit its RD6-EL Double Raschel Machine at the upcoming ITMA 2015 in Italy.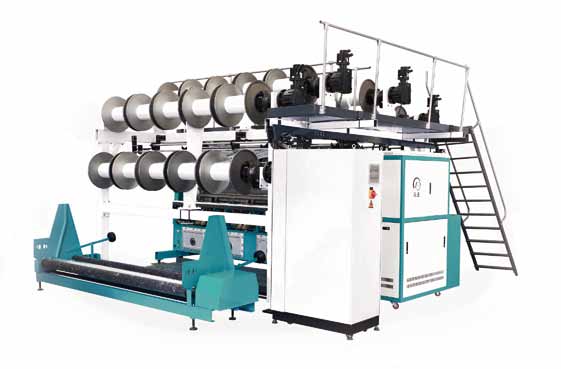 RD6-EL Double Raschel Machine
l Using EL electronic shogging
l Suitable for small-volume
l Multi-species
l Large circulation pattern fabric production
Highlights of the machine
l Shogging device
Using electric cylinder control, total shogging amount reaches to 100mm, the electric using advanced bus control technology, running electronic cam track, respond faster, run more smoothly, you can edit a variety of shogging replacing the design more rapidly and conveniently.
l Knock-over comb bar
Fixed floating guide arm design makes regulating knock-over comb bar easier, more accurate, higher efficiency, adjusting range of 1-12mm.
l Double guide column guide device
Increase the stability of the tongue needle bed to make the needle trajectory more precise.
l Single yarn tension adjusting device
According to the machine knock-over comb bar, adjust the single yarn tension to make effect meet customer's requirements.
ALL COMMENTS