Guangshan White Shark Card Clothing Co., Ltd.
Guangshan White Shark Card Clothing Co., Ltd., founded in 1962, covers a series of products of metallic card clothing, top card clothing, stationary flat, integral cylinder, combing roller, etc., which are widely used in cotton spinning, nonwoven materials, wool and linen spinning.
WHITE SHARK is an ISO9000 quality approved company, known as a high-quality card clothing product suitable for all carding applications. WHITE SHARK gained 12 China national patents from 2009 to 2015.
With 53 years of technology transmission and development innovation, WHITE SHARK has formed their own concept of business as follows: making excellent card clothing to be an expert of carding and the specialized provider of carding solution. And it is devoting itself to serve the global textile industry.
Product highlights
Cone Tooth Card Clothing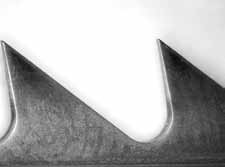 l Tooth body shapes cone with rounded edges and angles, cone tooth point.
l High puncturing capacity and perfect carding effect.
l Protecting fibers, reducing losses, increasing producing.
l Even abrasion with longer using life-time.
Double Tooth Card Clothing
l Double tooth designing can improve tooth amount of carding fibers per unit area in time efficiently.
l Flat top designing prevents chopping impurities and enhancing results to let roughs out.
l Expanding tooth pitch lengthwise, decreasing strong grip strength for fibers with amount of carding tooth's increasing, and ensuring fibers' transferring rate.
l Removing cotton neps above rate of 10 percent.
l Improving 20 percent of production as a condition of keeping the same carding quality.
Nano Ultra Wear-resistant wire-OE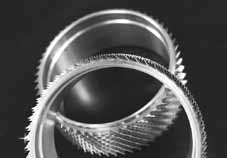 l Nano diamond paint coat dealt with special process, and the hardness of tooth point can reach 1,200 to 1,300 HV.
l Wear-resistant tests spinning cycle for cotton can reach above 25,000 hours, for man-made fibers above 4,000 hours, it's further higher than other domestic similar products.
ALL COMMENTS