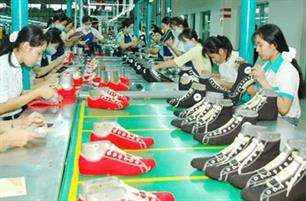 "Vietnam Investment Review" reported on October 7 that Vietnam's Ministry of Industry and Trade stated that due to the impact of the COVID-19 pandemic, exports of footwear and luggage will face many difficulties in 2020. The export volume is expected to reach only US$20 billion, a decrease of US$2 billion from 2019. Far below the US$24 billion target set at the beginning of the year.


In the first nine months of 2020, the leather and related product production index fell by 3.8% year-on-year. Like the textile and apparel industry, footwear production and exports have been affected by the pandemic. The total value of footwear exports in the first nine months of this year was approximately US$12.08 billion, a year-on-year decrease of 8.8%. The export value of bags and umbrellas also fell by 16.9% to only US$2.3 billion.
2019 is regarded as a successful year for Vietnam's leather shoes and bags industry, with exports reaching USD 22 billion U.S. dollars, an increase of 12.2% over 2018, of which footwear exports reached USD 18.3 billion and bags exports reached USD 3.7 billion.
From now to the end of the year, the United States and Europe are Vietnam's two largest footwear export markets. Due to the complex pandemic, the leather shoe industry will continue to face difficulties. The biggest driving force for the growth of the industry is that EVFTA is officially effective. However, because many markets in the EU are still fighting the pandemic, there are few opportunities for exports to the EU in the last few months of this year.
According to data from the "World Footwear Magazine", the total global footwear production in 2019 reached about 25 billion pairs, and Vietnam ranked third with an output of about 1.4 billion pairs, accounting for 5.4% of the global total.

ALL COMMENTS