On September 23 - 25, 2020, the autumn edition of the combined show of China National Textile and Apparel Council (CNTAC) is grandly opened at the National Exhibition and Convention Center (Shanghai). 300,000 square meters of exhibition area, a strong lineup of nearly 4,500 exhibitors.


In 2020 Intertextile Shanghai Apparel Fabrics (Autumn Edition), eight halls are open together. Halls 4.1, 5.1, 5.2, 6.1, 6.2, 7.1, 7.2, 8.1 have an exhibition area of more than 200,000 square meters, 3,500 industry-leading exhibitors of fabrics and accessories from nearly 20 countries and regions appeared.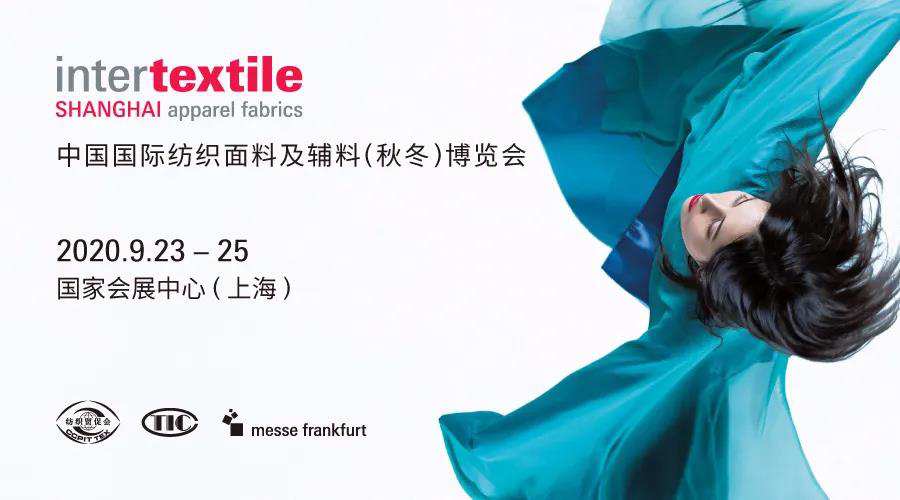 The exhibition area is divided into classic dress fabrics, fashionable women's clothing fabrics, casual wear fabrics, functional sportswear fabrics, shirt fabrics, underwear and swimwear fabrics, infants and children's clothing fabrics, as well as beyond denim, accessories, fabrics accessories products and color trend release, sustainable development, etc., which will present scientific and technological achievements, new fashion products and the concept of responsible development leading the future.


CHIC 2020 (Autumn Edition) has an exhibition area of 52,000 square meters, which gathers Urban View, New Look, Heritage, Children's Wear, Impulses Showroom, Fashion Journey, ODM Superior Factory, Secret Stars, Bags & Shoes, and Future Link professional exhibition areas and exhibition-in-show - CHIC Young Blood, are located in Hall 2.1, Hall 3 and North Hall of the National Exhibition and Convention Center (Shanghai), and they are coming back strongly and facing change.
Yarn Expo (Autumn Edition) has an exhibition area of 26,500 square meters, occupying the 8.2 hall. 419 high-quality fiber yarn companies from 6 countries and regions participated in the exhibition. The on-site exhibition area was divided into: "Creative Fancy Yarn Area", "Luxury Cashmere Yarn Exhibition Area", "Quality Woolen Yarn Exhibition Area", "Popular Cotton Spinning Exhibition Area" "functional chemical fiber exhibition area", "Green Linen Yarn Exhibition Area", and "Overseas Yarn Exhibition Area".
PH Value (Autumn Edition) brings together nearly 200 industry-leading companies. The exhibition area has knitted sweater/wool sweater/cashmere sweater exhibition area, underwear and home wear exhibition area, China hosiery exhibition area, knitted leisure sportswear exhibition area, functional knitwear exhibition area to display various products. The "Puyuan Cup" competition exhibition area, the functional knitting product trend area, and other special exhibition areas will carry out various displays.