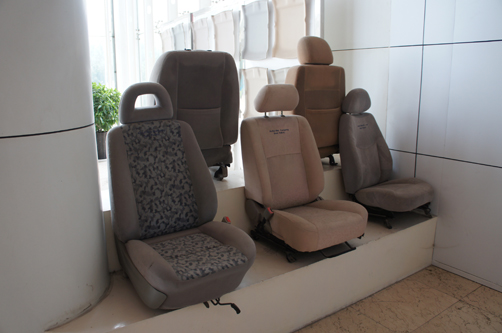 Transportation, trade and tourism becomes common and regular, which makes people pay more attention to vehicles with higher requirement on safety, comfort, environmental protection and energy efficiency, and therefore, automotive trim with comfortable materials and various color, lightweight but high-intensitive composite materials and the products, become popular among researchers and manufacturers racing.
Transport textiles refer to textiles applied in cars, trains, ships, aircrafts and other vehicles, including tire cord, interior textiles, seat belt and airbag, filler textiles, filtration textiles and so on. There is a wide range of transport textiles, but the main consumer is auto industry, accounting for more than 90% of the whole consumption. Currently, more than 40 car parts can be made of industrial textiles, from car roof to heat insulation device, from engine and exhaust pipes to acoustic insulating materials. There are textiles in visible and invisible places in a car, playing the role of decoration and certain function.
In recent years, transport textiles experiences rapid growth, with sales revenue and total profit growth by over 15%. According to statistics, the automotive parts applied with textile materials amounts to more than 80 kinds and each car takes about 20 kg textile materials on average.
Experts have pointed out that the global car ownership will be more than one billion in 2020, that is, the annual increase in car ownership will reach 12% to 15% in next seven years. Therefore automotive textiles have a huge space for development, and will move to high-end series with the improvement of people's living standards.
Meanwhile, transportation, foreign trade and tourism are all in growing prosperity, leading to rapid growth trend in various means of transportation. The vehicles developing towards being high-end, large-scale, environment-friendly and energy-saving, such as the rapid development of high-speed railway in recent years and the large China-made aircraft C919 coming to use in the near future, are driving the replacement of steel by lightweight and high-performance textiles and the composites material gradually, which are new products with most developing potentials and high value-added of textile industry in recent years, with the further increasing application.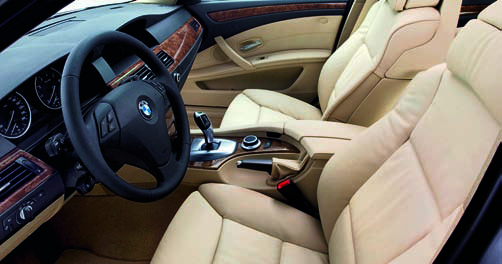 Different in application, transport textiles has more stringent requirements on performance compared with common apparels and home textiles: not only need to coordinate with vehicles in style and color, but also have the features of inflaming retarding, no smell, being wear-resisting and fastness, as well as accord with policies of energy and environmental protection, which increase the challenges of development. Moreover, because of China's late start in this area, R&D of transport textiles and composite materials still has much room to fill compared with foreign countries, and the market is not mature yet, with large gap which is forced to rely on imports to compensate, for the core technology of high-end products is still in master of foreign enterprises, such as airbags.
For this reason, the 12th "Five-Year Plan" of Industrial Textile referred to transport textiles as a priority development, and presented projects with priority in the areas in particular, providing liberal policy environment for development of transport textile industry and confidence support for development of enterprises.
Opportunities and challenges brought by the huge market has become a strong attraction to development of transport textiles manufacturing enterprises, setting off a wave of innovation and development, which will also allow people to travel more comfortable and more enjoyable!
(Contact Lily: lilychinatex@163.com)
ALL COMMENTS