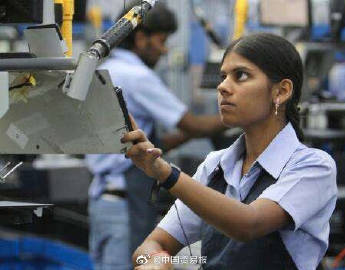 The Federation of Indian Chambers of Commerce and Industry (Ficci) released a survey report on the 19th. The results of a questionnaire survey of more than 300 large, medium and small manufacturing companies across India showed that despite the closure of many parts of the country, the automobile industry has been hit the most in terms of the continuous production and order situation of factories. In addition, the leather and footwear, electronics, electrical and textile machinery industries are also in a downturn.
The agency also evaluates the manufacturing production status of 12 categories including automobiles, cement and ceramics, chemicals, fertilizers and pharmaceuticals, electronics and electrical, leather and footwear, medical equipment, and textiles. The results showed that the overall capacity utilization rate of the manufacturing industry dropped to 61.5% from January to March this year. 90% of companies expect production in the second quarter will not increase.
Respondents believe that the outlook for India's manufacturing industry is bleak in the short term. Only 22% of respondents plan to increase investment and expand production capacity in the next six months. 85% of respondents said that they are unlikely to hire more labor in the next three months.
Respondents said that export prospects are sluggish, and only 8% of respondents expect their exports to increase in the second quarter of this year.
Affected by the pandemic, the textile and textile machinery industries can only recruit one-third of workers, and only about 35% of workers in automobiles, leather and footwear come to work in factories. These industries are all facing serious labor shortages.

ALL COMMENTS