From March 12 to 14, 2019 Yarn Expo Spring Edition will be held in the National Convention and Exhibition Center (Shanghai), together with Trade Fair for Apparel Fabric and Accessories Spring Edition, CHIC Spring Fashion Trade Show, Trade Fair for Home Textiles Spring Edition and PH Value Spring Edition. The five exhibitions will be linked together to launch a spring market campaign for the textile industry in 2019.
Thanks to the comprehensive advantages of specialization, internationalization and one-stop procurement convenience of the exhibition platform, more and more enterprises in the industry choose yarn expo platform to display products, open up markets, understand industry information and development trends.
The exhibition covers an area of 26,000 square meters and occupies the whole 8.2H pavilion. There are 468 overseas and domestic exhibitors from 12 countries and regions, including 382 domestic exhibitors. Compared with the same period last year, the number of exhibitors increased by about 7.5%.
Union is strength. There will be 7 domestic and 2 overseas exhibitions in this exhibition. With the approaching of the exhibition period, the exhibitors of all the delegations are making intensive preparations for the exhibition. Looking at them together, what kind of expert skills will they bring out? (This is the introduction of the first group of exhibitions).
Xinjiang Exhibition Group: New and Old Faces Arrive Together
In recent years, Xinjiang textile industry has developed rapidly. Xinjiang is the main cotton planting area in China. Xinjiang cotton is also the representative of domestic high-quality cotton. With the strong support of the Government of Xinjiang Uygur Autonomous Region of China, Xinjiang has organized a group to attend yarn expo, which has set up a good communication platform for Xinjiang textile enterprises to open up markets, seek business opportunities, promote new products, understand the latest information of the industry and strengthen cooperation with the textile enterprises in the Mainland so as to attract the excellent enterprises in the textile and garment industry in the Mainland to invest and develop in Xinjiang.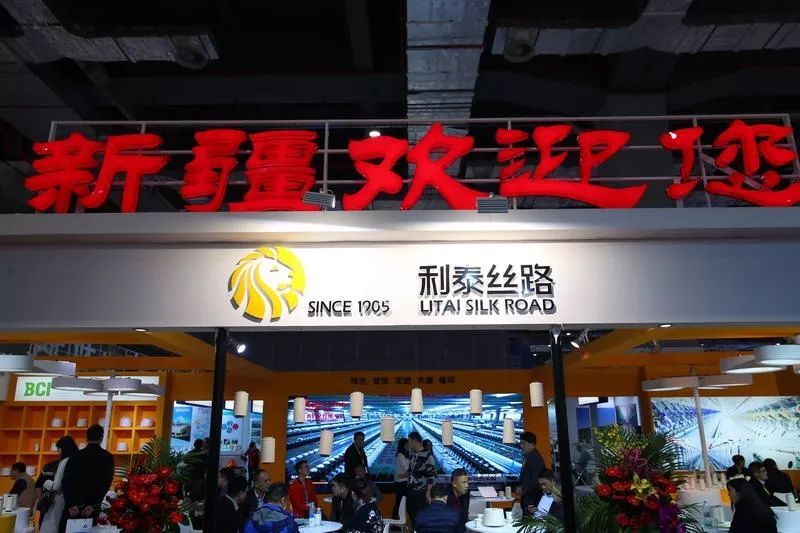 At present, Xinjiang cotton spinning industry is in the forefront of science and technology, equipment level, product quality, output also has a strong competitiveness, high-quality Xinjiang yarn is recognized by more and more domestic and foreign merchants. Xinjiang Fuli Zhenlun, Bazhou Jinfu, Xinjiang Kangruixin, Xinjiang Baizheng, Xinjiang Jinxinyu, Xinjiang Dongchunxing and a number of other key enterprises in Xinjiang are becoming more and more enthusiastic to participate in the exhibition. The number of enterprises participating in the exhibition is increasing year by year. Therefore, the Xinjiang exhibition group has become a beautiful scenery in every yarn exhibition.
In addition to all the old faces, there are also some new faces to learn from the product advantages of other enterprises in the same industry, in order to continuously improve product quality and participate in the exhibition. The first exhibition of Xinjiang Lihua Textile Co., Ltd. (formerly Aksu Jiujiu Cotton Spinning Co., Ltd.) will bring key exhibits such as ring spinning and air spinning cotton yarn. According to Jia Chunsheng, general manager of the company, since 2017, the company has developed rapidly and its scale has been growing continuously. The products are sold to Guangdong, Jiangsu and Zhejiang provinces, and the sales volume is relatively stable. With the help of the platform set up by 2019 Yarn Expo Spring Edition, we hope to meet a wider range of potential partners in addition to enhancing the visibility of enterprises.
Xiajin Exhibition Group: Exploiting the Market
Shandong Xiajin County is famous for cotton planting throughout the country, known as "Sliver Xiajin" reputation. He has won the honors of "China Famous Cotton Textile Town", "China Textile Product High-Quality County", "National Food Industry Famous County", "China Mulberry Township" and "National Advanced County of Ecological Civilization". This time Xiajin County takes part in 2019 Yarn Expo Spring Edition in the form of an exhibition group, which will focus on displaying the advantages of local industries.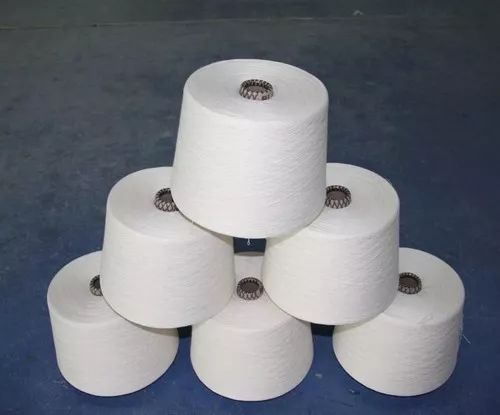 Reporters in the interview learned that the previous market model of price and sales promotion has long been out of date. Only by paying more attention to the diversified needs of downstream customers and developing marketable products at the first time can we take the initiative and lead the market. Xiajin Fengrun Industrial Co., Ltd. produces different yarns according to customers' requirements and implements order-based production, which effectively meets customers' needs. According to Meng Lingjun, the general manager of the company, through participating in yarn expo in the past, many new customers have been made, and the corporate image is gradually improving. This exhibition will mainly focus on slub yarn, blended yarn and linen yarn. In addition, new yarn will be prepared to participate in the exhibition, which will provide opportunities for the continuous development of the company.
Xiajin Zongying Textile Co., Ltd. said that the main purpose of the exhibition is to impress customers and lay a foundation for the future development of the company. According to Xu Changjian, an office worker of the company, in the face of diversified market requirements, the first thing we should do is to stabilize product quality and increase the quality testing link when purchasing raw materials. Zongying textile products are now selling well in Jiangsu and Zhejiang, with stable product quality and good reputation. This exhibition mainly brings T/CAB21-40 pieces blended yarn and slub yarn, T/RAB blended yarn and slub yarn, combed cotton yarn Siro and so on. We hope that through the platform of 2019 Yarn Expo Spring Edition, we can help our company open up the market in Shanghai, Guangdong and other places.
China Textile Academy Exhibition Group: Green Strength is Stronger
As the source of the development of textile industry chain, yarn's green ecological development process, especially the research and development of innovative technology, is of great significance to promote the sustainable development of textile industry and even the whole society. Innovative R&D capability is not only the core competitiveness of an enterprise, but also an important guarantee for building a strong textile country.
At this exhibition, China Textile Academy is still participating in the overall image, with a number of units to participate in the exhibition. Among them, the Dali fiber of Guangdong Xinhui Meida Nylon Co., Ltd. has the characteristics of good light stability, good elasticity, high color fastness and uniform dyeing, which can reduce the environmental pollution caused by traditional dyeing process.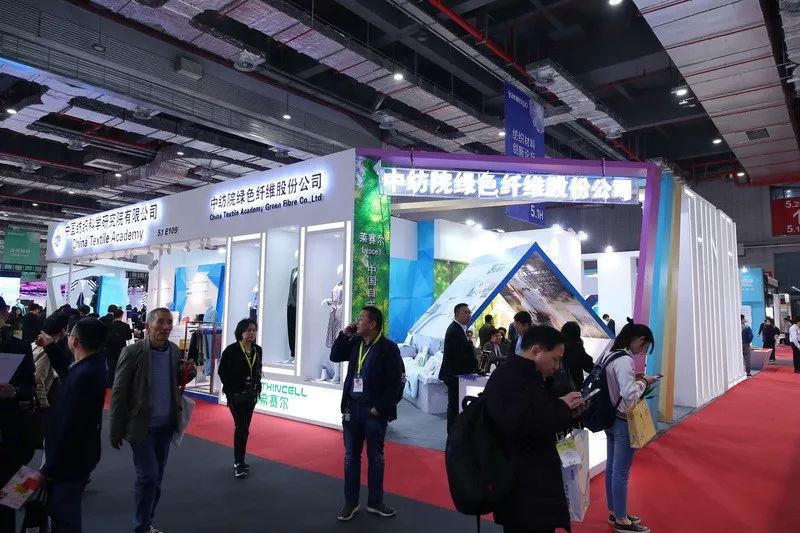 Suzhou Sunmun Technology Co., Ltd. will exhibit water-based color paste and functional size for fiber raw liquor coloring. After years of development, Suzhou Sunmun Technology Co., Ltd. has accumulated a large number of proprietary technologies and key processes, and has a strong core competitive advantage in the market. It has gradually grown into a leading enterprise in the field of research, development, production and sales of color paste in China. In the past, yarn expo platform has provided a good channel for the market promotion of the world-renowned technological fibre colouring paste products. With the increase of energy saving, emission reduction and profit pressure, raw liquor coloring and differentiated fibers are entering a period of rapid development. According to Xu Liwei, president of the textile color research institute of the company, this provides a good opportunity for the market development of water-based and functional sizes for the dyeing of fiber raw liquor.
At present, downstream customers put forward more stringent requirements for environmental protection performance, continuous spinning time and other application performance. The company has intensified research and development efforts, focused on promoting related project research and development, and continuously optimized the formula and process of existing products, hoping to provide better performance products for the fiber industry.
Xu Liwei said frankly that Sunmun Technology attaches great importance to the exhibition platform of 2019 Yarn Expo Spring Edition has already become an important platform and channel for industry to show products and understand industry information.