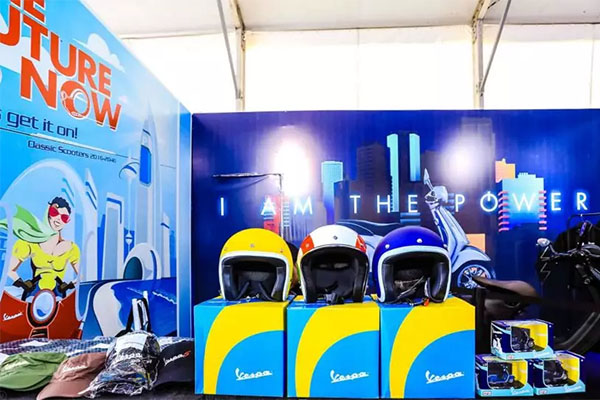 On May 20, the Jiangnan International Fashion Week 2019 and 20th China Jiangsu (Changshu) Clothing & Accessories Expo officially opened at Changshu International Exhibition Center. Jiangnan International Fashion Week 2019 and 20th China Jiangsu (Changshu) Clothing & Accessories Expo are co-hosted by China National Textile and Apparel Council, China General Chamber of Commerce, China Chamber of Commerce for Import and Export of Textile and Apparel and Changshu Municipal People's Government. Jiangsu Changshu Garment City Management Committee, Changshu Bureau of Industry and Information Technology, Changshu Clothing City Group Co., Ltd. and Changshu Textile and Apparel Association are jointly undertaken.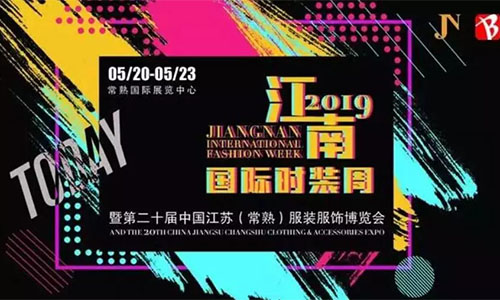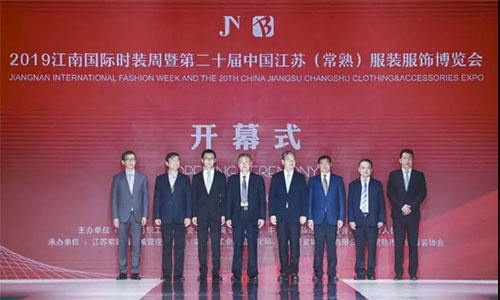 In his speech, Chen Dapeng, Vice President of China National Textile and Apparel Council and President of China National Garment Association, fully affirmed the innovative development of Changshu Textile and Garment Industry and congratulated the successful holding of Jiangnan International Fashion Week 2019 and 20th China Jiangsu (Changshu) Clothing & Accessories Expo. He said that Changshu, as an important textile and apparel town and a famous leisure apparel city in China, has not only constructed a complete industrial chain system and a mature and developed commercial and trade system after more than 40 years of innovation and development, but also emerged a large number of excellent apparel brands, which play an important role in the textile and apparel layout of the country. Especially in recent years, Changshu textile and apparel industry has steadily accelerated the pace of industrial transformation and upgrading in the face of consumer upgrading, business transformation and a new round of technological revolution, and has been at the forefront of the industry in brand building, technological progress, cultural creativity and mode innovation. Holding many years of Fashion Week and the Expo is not only an important platform to effectively promote business cooperation and resource integration, but also a city business card of Changshu.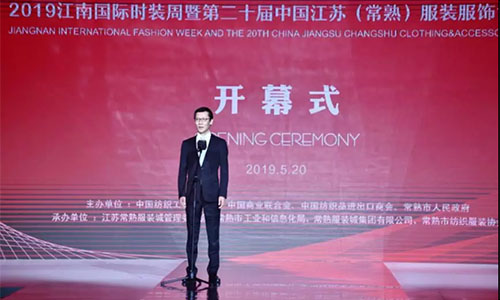 In his speech, Shen Xiaodong, Standing Committee and Executive Vice Mayor of Changshu Municipal Committee, said that in 2018, the city's GDP reached 240 billion yuan, an increase of 6.8%, and the general public budget revenue reached 21.1 billion yuan, an increase of 10%. Textile and garment industry is one of the three hundred billion-grade industries in Changshu City. After more than 30 years of development, it has formed a complete industrial chain including chemical fibers, textiles, dyeing and printing, clothing and professional circulation market. It covers more than 3,300 textile and garment enterprises, with total assets of more than 86 billion yuan. The annual commodity trade volume of Changshu garment city reaches 156.4 billion yuan, which is the largest specialized circulation market of garment in China. In 2018, the textile and apparel industry of the whole city achieved output value of 46 billion yuan, accounting for 12.3% of the industrial output value above designated size, which is one of the main driving forces for promoting the economic development of Changshu.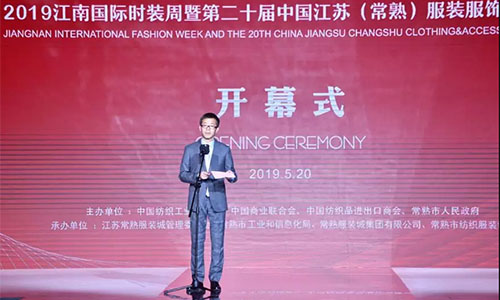 "The vigorous development of the industry can not be separated from the high-end display platform. As one of the professional exhibitions in China's textile and apparel industry, Changshu Clothing & Accessories Expo has experienced 20 years of growth since its establishment in 2000. It has accumulated more than 1,000 cooperative brands and attracted tens of thousands of buyers at home and abroad." Shen Xiaodong said that Changshu people believe that the Exop will further enhance the influence, affinity and reputation of Changshu brand clothing, deepen cooperation and exchanges with China and even the world brand clothing industry, and promote the building of "Jiangnan cultural city, leisure clothing city".
Under the background of the new era and the current situation of transformation and upgrading, this Fashion Week & the Expo, with the theme of "Today", has planned five sections of content: trade, show, competition, new retail and fun. In the name of fashion, it covers the industry, links up the urban sector and creates the innovation of transformation and upgrading. At the opening ceremony, the Bosideng Down's 2019 Popular Trend Release and International Brand Joint Show were also held.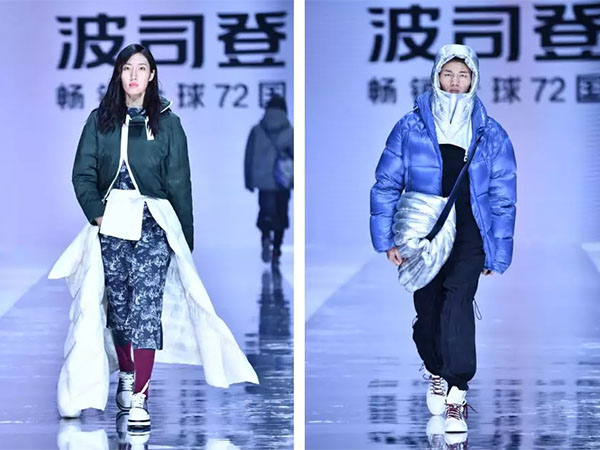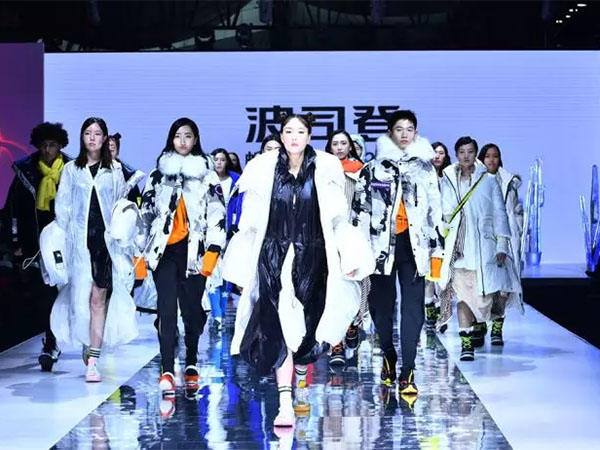 Twenty years of refining and starting again
This year is the 20th anniversary of China Jiangsu (Changshu) Clothing & Accessories Expo. In the past 20 years, China Jiangsu (Changshu) Clothing & Accessories Expo has not forgotten its original intention. It has gradually grown into an influential exhibition in the field of textile and apparel in the process of exploration and progress. It has also witnessed the development process of Changshu textile and fashion industry.
Strong and strong work together to help Yangtze River Delta integration process
At the opening ceremony, Jiangsu Changshu Garment City Management Committee and Shanghai Fashion Industry Development Center held the signing ceremony of Shanghai Changshu Fashion Industry Integration Development Strategy.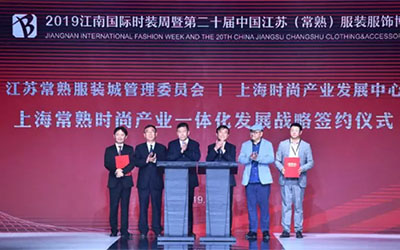 First Changshu ODM Exhibition, setting up a new manufacturing benchmark for clothing industry
As the core activity of Jiangnan International Fashion Week 2019 and the 20th China Jiangsu (Changshu) Clothing & Accessories Expo, the first Changshu ODM Exhibition was officially held from May 20 to 23, covering the Changshu International Exhibition Center with an exhibition area of 20,000 square meters. It brings together men's wear, women's wear, children's wear, footwear industry, fabrics and accessories as well as bags department stores. Korean designer exhibition area and fashion Shanghai designer exhibition area also showcased in the same period.
Initiate fashion IP and open youth world
Speaking of the fashion highlights of this fashion week, "Changshu 520 fun" has undoubtedly won the favor of all fashion trendsetters. This is a city fashion IP initiated by Jiangnan International Fashion Week. Starting from creativity and based on design, it is not only an visual feast, but also an interactive world for young people.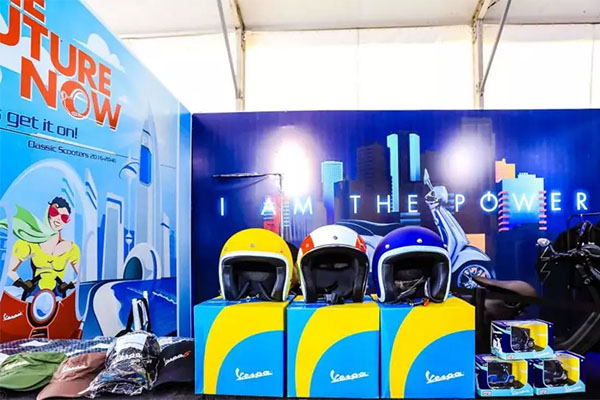 Changshu, a garden city with Jiangnan culture, integrates the beauty of ecological landscape and the light of humanity. With an open mind and broad-minded attitude, Changshu adheres to the real culture and fashion attitude, looks forward to the future, continues to move forward. In the process of inheritance and transformation, it strides forward to the stage of world fashion with its unique fashion charm.