Recently, Fuanna, Shuixing Home Textiles, Dohia, three listed companies in the home textile industry in 2018 annual reports are published, Sunvim shares, Luolai Group, Mendale shares also issued a performance report for 2018.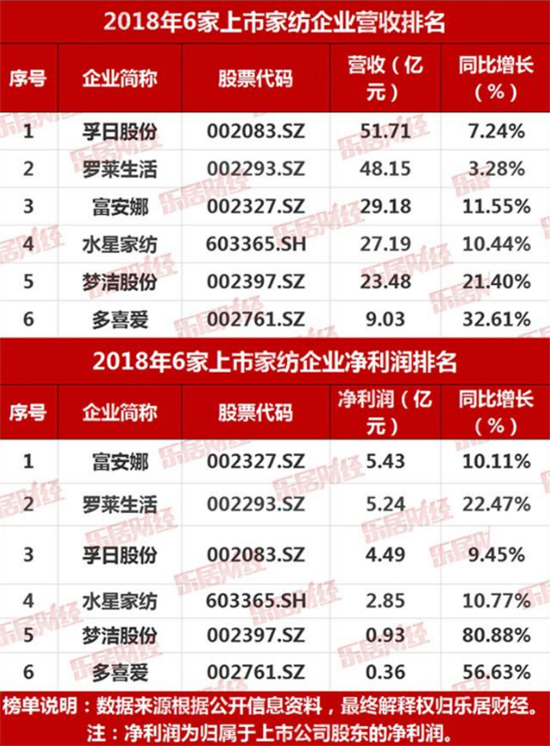 Total revenue accounted for 17.44%.
Net profit of Mendale shares increased by more than 80%.
According to the data of the National Bureau of Statistics, in 2018, 1857 home textile enterprises above designated size achieved a total revenue of 204.158 billion yuan, an increase of 4.55% over the same period of last year, with a steady growth rate. Among them, 987 bedding Enterprises above the designated size have realized a total revenue of 108.232 billion yuan, an increase of 5.21% over the same period of last year.
Fuanna, Shuixing Home Textiles, Dohia, Sunvim and Mendale all won and led to the overall revenue growth of the industry. Together with Luolai Group, the total revenue exceeds 18.874 billion yuan, accounting for about 17.44% of the total revenue of 987 bedding Enterprises above the scale. With the acceleration of industry concentration, this proportion is expected to continue to increase by the end of 2019.
In terms of revenue and net profit, the performance of six home textile companies has risen. Only Dohia revenue increased by more than 30% in 2018 compared with 2017. Luolai Group ranked the bottom with a growth rate of 3.28%. The average revenue growth in 2018 was 14.42% compared with that in 2017. The average value of Mendale shares and Dohia was above.
In terms of net profit performance, Mendale shares grew by 80.88% over the same period of last year, ranking first in the growth rate, which was caused by the company's new terminals, strengthening market and brand promotion, and sales growth brought by new business expansion. Although Sunvim shares ranked first in the sales of 5.171 billion yuan, the net profit growth rate was only 9.45%, and the profit growth space was large.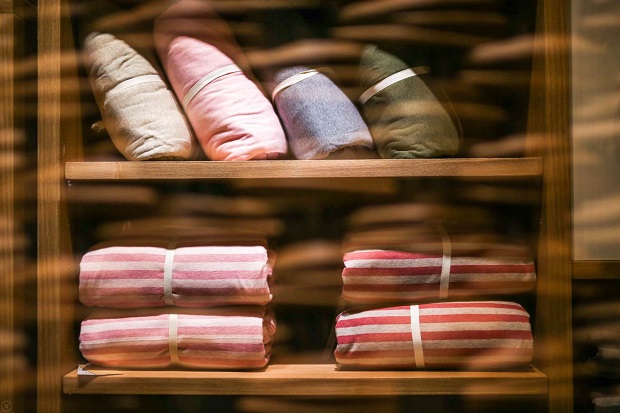 R&D competition, product strength is competitiveness
Home textile industry has farewell to the past competitive format and entered the stage of brand competition. The composition of brand influence and reputation, on the one hand, belongs to the "exterior" marketing, and the "interior" supported by design and technology is particularly important.
Through comparative research and development, apart from Shuixing Home Textile research and development costs decreased by 14.77% compared with 2017, Fuanna and Dohia have invested more money and manpower than in previous years to upgrade the core technology, and exert their efforts in the design of patterns and styles.
Fuanna has a design and development team of more than 200 people, 135 copyrights throughout the year, and is also an innovator of global multi-level network innovation design and unique silk jacquard design.
Because of the relatively small market size, the R&D investment of pattern design is 23.9696 million yuan, but it has increased by 50.99% compared with the R&D investment in 2017, and has increased from more than 200 products to nearly 400 products every year.
Enhancement of the Contribution of E-commerce Channels
Fuanna Wins Gross Revenue Increase
In 2018, China's online retail sales grew by 23.90% compared with the previous year, and the growth rate decreased. The proportion of online retail sales in the whole retail sales rose to 23.60%. The impact of online retail sales of consumer goods continued to increase year by year.
At the end of the online traffic dividend era and the slowdown of growth, is the contribution of e-commerce to the home textile industry declining? Starting from products, home textiles have relatively standardized product form, which is conducive to online sales.
In 2018, Fuanna's e-commerce channel sales amounted to 831 million yuan, accounting for 28.46% of total revenue, an increase of 16% year on year; Shuixing Home Textiles' e-commerce revenue in 2018 was 1.022 billion yuan, an increase of 7.28% over 2017, but on the other hand, it was lower than the company's overall business growth of 10.44%, while the e-commerce revenue accounted for 37.60% of total revenue, and also decreased by 11 percentage points compared with 38.71% in 2017.
At present, Dohia has four main channels of direct operation, franchise, network and group purchase. While vigorously and steadily developing the main home textile industry, they also adjust the development of unstable Internet and related businesses according to actual operating conditions, and plan not to increase investment.
From the performance of six textile enterprises, R&D investment and channel layout, the competition of home textile industry has entered a comprehensive stage of competition, such as channel power, product power and brand power. With the more obvious market concentration in 2019 and the slowdown of the overall development of the industry, for listed home textile companies, while coping with the rising pressure of raw materials and labor costs, Still need to constantly strengthen their own advantages (channels, products, etc.) to enhance the core competitiveness of enterprises.