Recently, the news about the rising dyeing fees of dyeing and printing enterprises came out frequently. The rising price of dyes directly affects the production cost of dyeing and printing enterprises. In this process of rising dyeing fees, how to reduce costs and increase efficiency and avoid risks for dyeing and printing enterprises is one of the most concerned issues in the industry.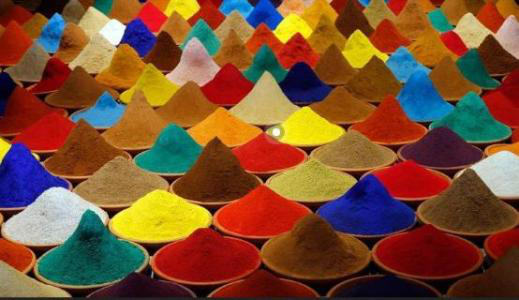 On April 9, "The 18th National Technical Exchange on New Materials, New Technologies, New Process and New Products in Printing and Dyeing Industry" was held in Shanghai. At the meeting, relevant industry experts, technology research and development and product developers discussed the current industry situation.
Chen Zhihua, president of China Dyeing and Printing Association, presided over the meeting.
Li Lingshen, vice president of China National Textile and Apparel Council, said in his speech that at present, the downward pressure of China's textile industry is evident. The industry should start from the system construction, accelerate the construction of high-end leadership, promote the traditional industry to jump to the middle and high-end, vigorously develop high-end manufacturing, continuously optimize the industrial layout, and take the development path of improving quality and efficiency.
"In order to achieve a higher quality, more efficient and sustainable development of the printing and dyeing industry, we must continue to grasp the innovative development direction of material application, technology research, process optimization and product development. Through technological change, we can achieve quality change, efficiency change and power change, providing new momentum, opening up new paths and creating new advantages for the development of China's textile industry in the new era. " Li Lingshen suggested that dyeing and printing enterprises should strengthen innovation drive and realize the transformation of new and old kinetic energy and high-quality development of the industry. Second, we should deepen the industry development and broaden the application of new and efficient materials. Thirdly, we should carry out our duty and strengthen the innovation of new dyeing and finishing technologies for energy saving and emission reduction. Fourth, we should seize the opportunity of the times and promote the penetration and integration of intelligent manufacturing technology and industry. Fifth, we should seize the market, adapt to consumer demand and lead consumer demand through product innovation.
This conference focuses on process optimization, production line upgrading, industrial chain integration product collaborative development and other in-depth discussions and exchanges.