On April 1, the country started to reduce the current value-added tax (VAT) rate of 16 percent for manufacturing and other industries to 13 percent. Starting from May 1, the government will also cut the share of enterprise contributions to urban workers' basic old-age insurance from 20 percent to 16 percent.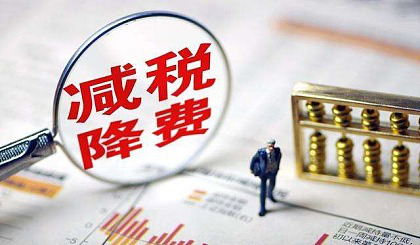 Following colossal tax and fee cuts of around 1.3 trillion yuan (about 194 billion U.S. dollars) in 2018, China will reduce the tax burdens and social insurance contributions of enterprises by nearly 2 trillion yuan in 2019. The implementation of larger scales of tax and fee cuts help improve enterprise profits, alleviate capital pressure, and solidify our confidence in business development.
In the highly competitive industries, some tax cut dividends will also be passed on to the final consumers through product price reduction, thus stimulating demand and boosting corporate profit growth.