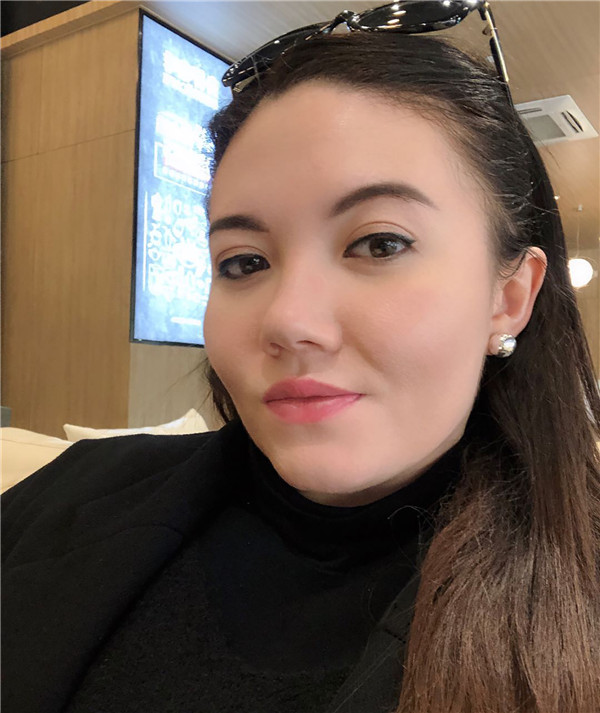 Jadeine Sotiana Whiteside is from the Fiji Islands and is the owner and designer of her brand Jadeine Whiteside Fiji. JW Fiji was created by designer Jadeine Whiteside in 2013 and is the first Fijian fashion brand promoting Fiji and the South Pacific in China. JW Fiji's brand is dedicated to the unique Fijian culture clothing women and men of every age in modern day attire. JW Fiji has meticulously designed every fabric to stand out amongst the mass and every garment has been crafted elegantly to make one feel special. Jadeine Whiteside is a keen traveler and her designs incorporate the wonders of Asia and the serene beauty of the islands in the South Pacific, combines. Her use of elements that are descriptive of the South Pacific like the kaleidoscopic colors of the coral, the different blues of the oceans, the richness of its forests, flora and fauna are depicted in her prints to attract that innovative, bold and sassy modern woman daring to be noticed. JW dares to bring about a new culture of clothing – portraying a message of importance to the world.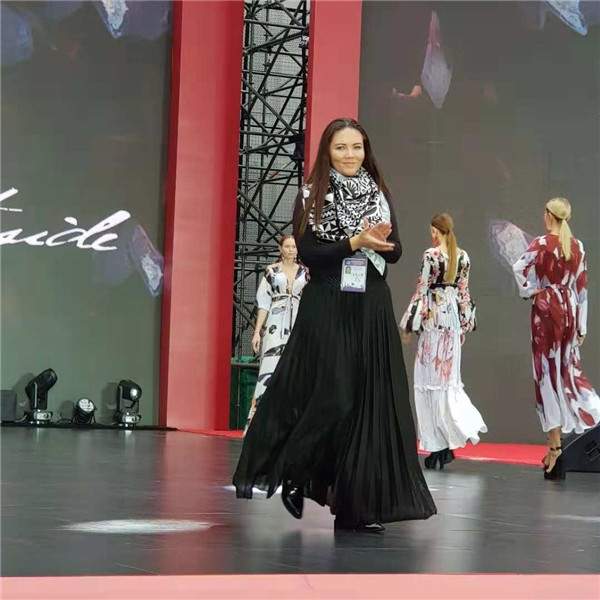 Work & award-winning experience
2019
l BEIJING HORTICULTURE EXPO
l RAFFLES INSITITUTE SHANGHAI : FASHION MARKETING SHANGHAI UNIVERSITY AECS EXHIBITION
l AUCKLAND UNIVERSITY : FIJI MASI
2018
l CHINA INTERNATIONAL IMPORT EXPO - FASHION SHOW & EXHIBITION
l TEXTILE & FASHION EDUCATION WORLD CONFERENCE - REPRESENTING THE PACIFIC ISLANDS SHANGHAI CHINA PRIVATE FASHION SHOW : TAGIMOUCIA COLLECTION
l LONDON FASHION WEEK : AQUA COLLECTION
l FIJI FASHION FESTIVAL : TAGIMOUCIA COLLECTION
l FIJI FASHION WEEK : HANISIOF COLLECTION
l FOUNDED THE JW STUDIO IN COLLEABORATION WITH SHANGHAI UNIVERSITY FOR ECA PROGRAMS
2017
l GUANGZHOU CHINA PRIVATE FASHION SHOW
l SHANGHAI CHINA PRIVATE FASHION SHOW : TAPA COLLECTION FIJI FASHION WEEK : DESIGNER OF THE YEAR AWARD COLLABORATION WITH PACIFIC TRADE INVEST CHINA
2016
l GRADUATED WITH MASTERS DEGREE IN FASHION DESIGN SHANGHAI CHINA PRIVATE FASHION SHOW : MASI COLLECTION CUORI CUP FASHION COMPETITION WINNER 2ND PLACE
2015
l CANTON FAIR EXHIBITION FIJI PAVILION 2014 FIJI FASHION WEEK : JW COLLECTION H&M FASHION COMPETITION : TOP 20
2013
l GRADUATED WITH BACHELOR DEGREE IN NEW MEDIA DESIGN
2011/2012
l DONGHUA UNIVERSITY PHEONIX COMPETITION 1ST PLACE WINNER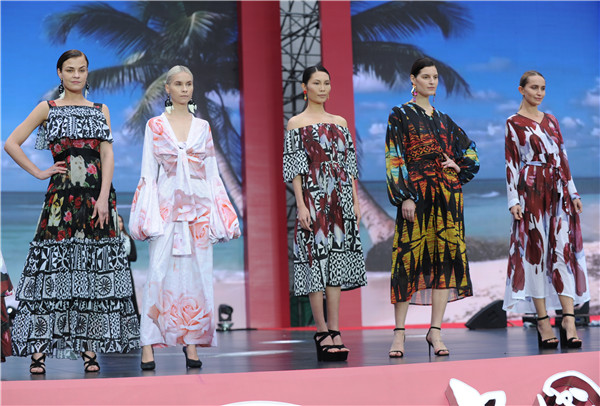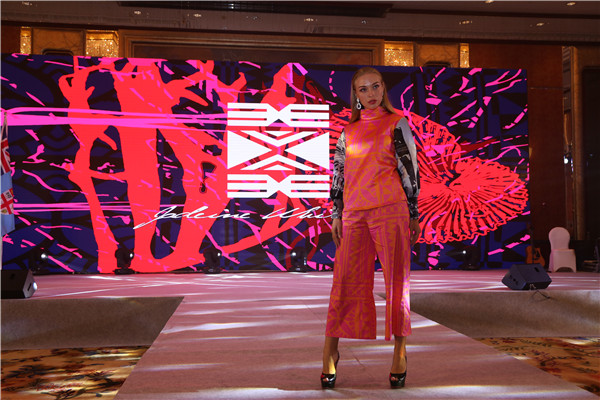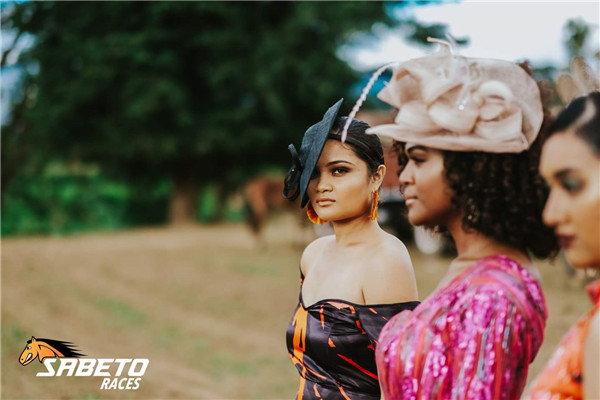 I have never cooperated with Keqiao China or China textile city market. The Belt and Road Initiative (BRI) is a global development strategy adopted by the Chinese government involving infrastructure development and investments in 152 countries and international organizations. Amongst those countries China has extended the BRI and branched out the Fiji in the South Pacific. With these types of initiatives the market in China will expanded not only economically but culturally. This is also very good for the fashion and textile industry and exploring new avenues for import export.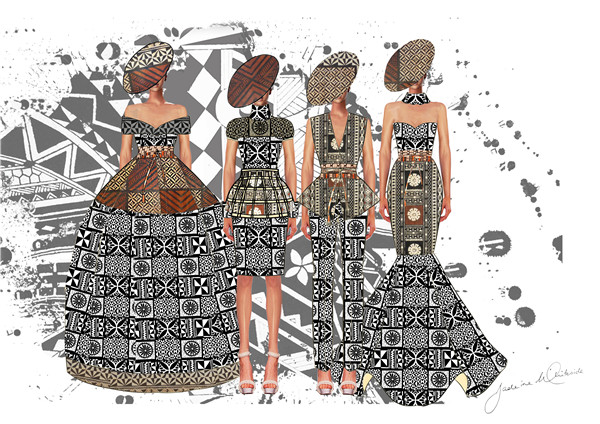 About this collection
The Fiji Islands is the main inspiration of the JW brand and designs. Fiji is made up of 333 islands and its heritage, tradition, beauty is very rich. JW mission is to share the beauty, tradition and culture of Fiji with the world, promoting the art and design through fashion. The JW brand has taken the vibrancy of tribal elements into sophisticated, urban clothes.
In this 4 piece collection JW has used traditional Fijian Tapa (Masi) and fabric printed with the traditional Fijian motifs. Tapa cloth in the Fijian language know as Masi is a traditional fabric made from bark of the mulberry tree. Soaking and beating the bark of the paper mulberry make this traditional tapa cloth. In this collection every piece of fabric has been carefully selected and hand printed. The collection is a representation of the Vanua (Fiji) meets the west culture. Each design has been carefully constructed with traditional and modern textiles keeping in mind the idea of sustainable fashion.