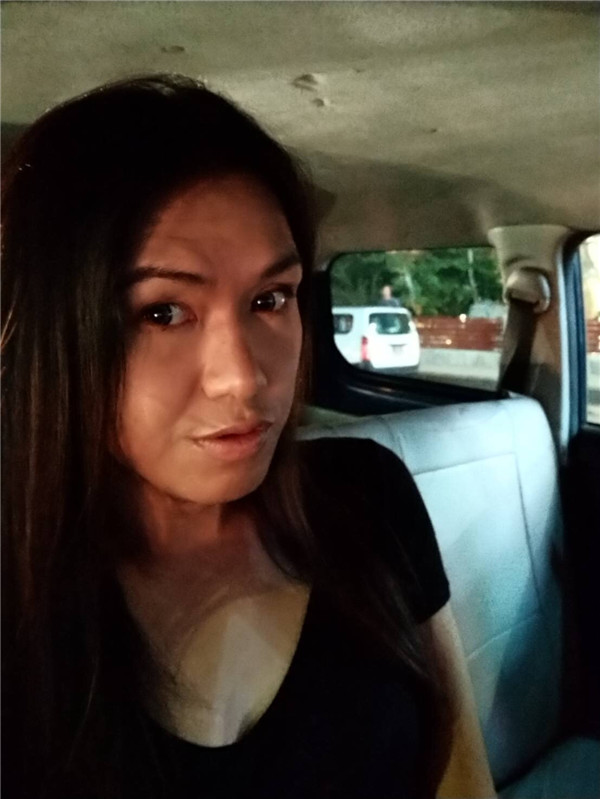 China Textile: Please give a brief introduction to yourself, including your work experience, studio and brand, as well as the award-winning experience.

Porramace Ponglarpprasert: I am designer from Thailand. Among After you say yes , Tee-Ruk studio , Jarden de Lamour and Hime & Samurai were well none wedding business which I was a past of there success. Now I'm working for my own brand " RASMALAI". RASMALAI intent to people who love reborn Thai craft and still can you in day to day outwear .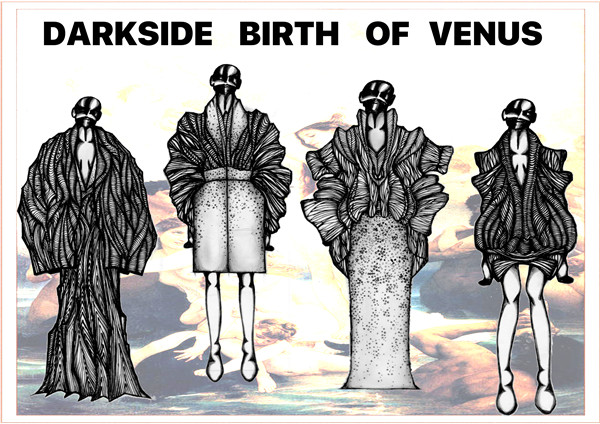 China Textile: What are the design highlights of this entry? What is the design concept?
Porramace Ponglarpprasert: Reevaluate recycle stuff transformation to brusedful cloth and have fashion style.
My inspiration is from the Birth of Venus, a goddess of love, beauty, sexuality and fertility. Venus was formed out of the foam of the sea and rode a seashell to land.
The new interpretation of the "Darkside of The Birth of Venus" describes that human have destroyed the Earth including the deep sea. Human pollution affects the oceans. In the ocean, there are high concentration of plastic trash which apparently cause damages for the animals in the ocean. The goddess, Venus, was known as beauty and purity. She will demand justice from humans.
The fabric for this design is from the discarded plastic from the ocean waste to polyester textile. The recycled polyester fabric weaved with the plastic beads. The plastic beads represents the corals, sea flowers and rocks under the oceans. For this design, the techniques that used on black polyester fabric are tucks and hand embroidery.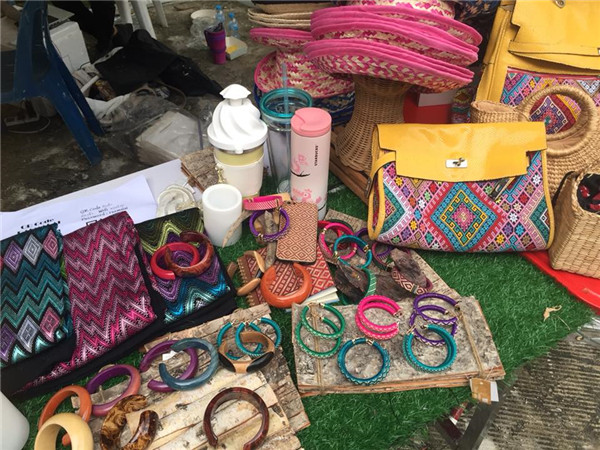 China Textile: Have you ever cooperated with the fabric companies in Keqiao China or China Textile City Market?


Porramace Ponglarpprasert: None because I'm living in Thailand may be if some companies in Keqiao interesting my design we can work together.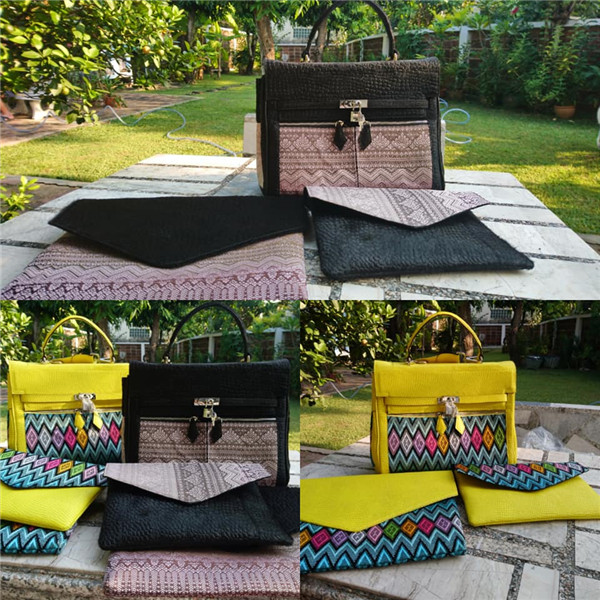 China Textile: How do you expect for the future development of the Chinese market?
Porramace Ponglarpprasert: I believe some amount number of Chinese population will interested in Thai craft .