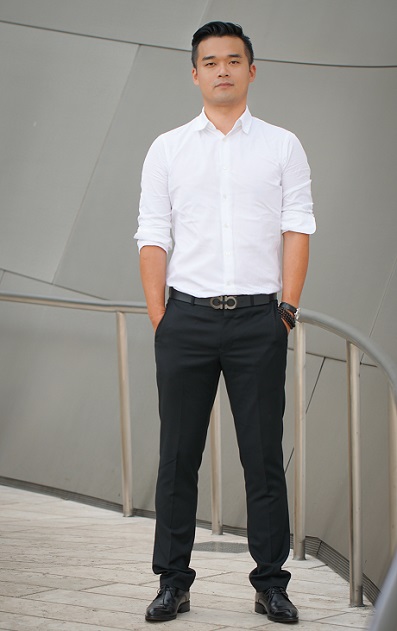 During the Qing Dynasty, there was a businessman named Shu Zungang, who was good at levying taxes and weighing gains and losses. In his spare time in business, he enjoyed reading The Four Books and The Five Classics, and applied the righteousness in the book to business. In his view, creating wealth must be in line with the way of doing business, and making profits must be in line with the morality of being a man, otherwise, seeking benefits in violation of justice will not only lose righteousness, but cannot make profits.
In the new era, reform and opening up requires entrepreneurs to have long-term rationality and wisdom. Wujiang Shangyu Textile Co., Ltd. is right one who adheres to making profits with morality and justice. And it is just because there are many entrepreneurs like Yu Hongwei who is the founder of Shangyu Textile, Shengze, the "Ancient Silk Town, Textile City, Fabric Capital" is attracting the world's attention with a brand new attitude.
Merchandise trade flows in the blood of Shengze people
The reason why Yu Hongwei entered the textile industry is actually related to the town where he grew up - Shengze, a small town of Suzhou. The silk textile town with a long history became a prosperous place of silk weaving and trade in the Ming and Qing Dynasties. All industries that the locals engaged in were related to the textile industry. Mr. Fei Xiaotong gave the inscription -"Weaving 10,000 bolts of cloth per day, benefiting the world."
According to Yu Hongwei, his parents are engaged in textile industry and he has been influenced by the family environment since childhood. He has been in contact with looms and yarns for weaving since the age of six. For more than a decade, he has been fascinated by everything from yarn to fabrics. After graduating from junior high school, he was glad to attend a branch school affiliated to a textile professional college. His major was also related to the textile industry, and he was determined to devote himself to the textile industry in the future. But after more than a decade, the textile industry has also undergone transformation and upgrading, which has led him to re-examine the future of Shengze textile products.
Either a fateful arrangement or a coincidence, one day, an old friend of his father came home for a visit and talked about his textile business in Beijing. At that time, Yu Hongwei suddenly developed an idea to go to Beijing, a place full of humanities, fashion, and technology, to see how the textile industry in the outside world works. After discussing with his family, his father agreed to let him go to Beijing and follow the old friend to learn how to do textile business there. "I took a 21-hour green train - a traditional nickname for old-style trains, to the capital Beijing, and became a Beijing drifter. I was 21 years old then." Yu Hongwei said that his idea was novel and bold, and inadvertently rewrote his life.
In more than a year of studying in Beijing, everything was completely different from what he had imagined. He even thought about giving up and thinking about fleeing. But in the end, he stuck with it. In those two years, he found that few people in the field of fabric trade in Beijing sold Shengze textile products. It is so cold in the north, and it is definitely necessary to wear thick clothes when going out in the winter, and the textile products of his hometown are just the best choice for making these thick clothes. Suddenly, a good idea occurred to him that why not take Shengze textile products to Beijing for sale!
"When I went home for the Spring Festival in the second year, I discussed this bold idea with my family, and unexpectedly, they were very supportive. I believe that without the support of my parents at the time, there might not be a good reputation today." Once returning to Beijing after the holiday of Chinese New Year, Yu Hongwei started a business.
Wujiang Shangyu Textile Co., Ltd., established in May 2011, has grown into a trading company integrating R&D, design and production from an old textile fabric company - Wujiang Weitong Silk Co., Ltd. Under the leadership of Yu Hongwei, the company adopted a new development trend, focusing on the development of outdoor functional fabrics. After several years of unremitting efforts, the products gradually gained recognition from customers and began to lead the textile ecosystem in Shengze.
Development transformation bids farewell to "tradition" and calls for innovation
After years of development and exploration, Shangyu Textile has achieved remarkable results. The company is equipped with complete production facilities, and has also invested in a complex finishing plant. There are two sets of advanced hot melt adhesive compound equipment from South Korea, There are branches established in Beijing and Qingdao at home and Los Angeles at abroad which enables design and development of the latest outdoor functional fabrics together with the outdoor garment design studio in the United States. At present, Shangyu Textile has entered into a long-term cooperation agreement with PCH International of San Francisco to jointly develop and produce the latest products of Swiss PMI, and also become the designated fabric supplier of PMI.
Before the establishment of Shangyu Textile, Yu Hongwei organized a small team of six people. At the beginning, any orders were received and the products were mixed, often encountering some problems. Plus, the production team was incomplete, they suffered many complaints and claim. Yu Hongwei repeatedly thought about how to change the status quo, believing that only by "trying to change", can it survive in the increasingly fierce competition in the industry. In May 2011, Wujiang Shangyu Textile Co., Ltd. was established, witnessing employees increase from 6 to 16 and beginning to seek transformation.
Since the Beijing Olympic Games in 2008, there has been a sports fervour throughout China, along with the outdoor activities, which inspired him to command a clear development trend. He was determined to transform the products and make professional outdoor functional fabrics. Afterwards, he organized the R&D personnel to visit South Korea, Japan, Germany and many other countries to activate their development ideas. Shangyu Textile introduces hundreds of new fabrics every year, and it is also exhibited at professional outdoor exhibitions every year. Owing to the growing outdoor markets and orders, and the company's employees have increased to 25 people. In just a few years, the company has achieved a very good reputation in the industry.
As the market demand continues to change, the company expands its product line year by year. At present, the annual output of Shangyu Textile has reached 5 million meters for three consecutive years, and the annual output value has increased steadily by 10% - 15% per year. The company has also been attaching great importance to the protection of intellectual property rights in the industry, having registered its own fabric brand "SHANGYUTEX". Moreover, it submitted applications for two patents and two copyrights in 2018, which are expected to be available in early 2019. In the past 8 years, Shangyu has been making efforts to develop products, register brands and apply for patents, which has never been interrupted. The company invests 40% of the annual budget for product development every year.
Speaking of the protection of intellectual property rights by Chinese people in recent years, Yu Hongwei has a profound understanding. "I am deeply impressed that once we required a special composite base fabric, which was actually of very low cost. But if we used it, we would have to purchase it from the patent owner at a price with five-fold increase. Due to the high cost, we lost nearly 5 million orders and had to pay special attention to intellectual property protection. In recent years, our products have also applied for brands and patents." Yu Hongwei said that the company's main products have achieved a certain share in Europe, America, Japan and South Korea, especially in the Eastern European market, with a product share of 75%. The international brands that Shangyu Textile has been in cooperation include Reebok, Yeezy Turbine, pelliot, etc., enjoying constantly rising popularity and reputation.
Expanding overseas markets to connect with the buyers from global textile brands
Today, Shangyu Textile has begun to deploy overseas markets. Yu Hongwei said, "I heard too many elders in the industry say that most of the cutting-edge outdoor brands are in Europe and the United States, but most of their production is in China, so fabric purchases are also in China. However, I found a problem that the order price of the fabrics is very low. Later, it was known that the orders for fabrics obtained in China have been through many intermediaries. In fact, the price of the finished products given by the terminal clients is very good. This is the conclusion reached after the detailed communication with the terminal guests during the professional exhibitions abroad we have participated in for several continuous years."
Once by chance, Yu Hongwei and his wife arrived in the United States where a bolder idea occurred to him that they would tell the terminal buyers that Shangyu Textile was capable of producing the fabrics that they were using and intended to become their designated supplier. In September 2016, he started the layout of Shangyu Textile in Los Angeles. In just one month, Sportsme inc was established as a branch of Shangyu Textile in the United States.
In the aspect of "going global", Shangyu Textile has a lot of experience to share. After the establishment of the U.S. branch, at the very beginning, Yu Hongwei believed that good products and reasonable prices would naturally win market recognition; however, slowly he found that this was not the case. All the first-tier brands in the United States are not built quickly overnight, but through decades of history and even hundreds of years of history. What they concern about focuses on the sustainable supply chain, production capacity, service, certification for related products, etc. "As a new type of company, you will have to experience test from these buyers, for there is a certain risk for them to replace a new supplier. Quality, service, sustainability, and comprehensive strength are the focus of their attention."
Since the layout in the North American market, Yu Hongwei naturally paid close attention to the Sino-U.S. trade dispute. He said frankly that if the trade frictions in the later period continue to escalate, the entire trade bodies and factories related to the United States will suffer an impact, and the textile fabric industry will be the first to be affected. Yu Hongwei said, "For this Sino-U.S. trade dispute, we will start from the company's own products, improving the cost performance and increasing the technology, functionality and uniqueness of the products to enhance the company's core competitiveness. Our U.S. branch will improve the service to end customers and the promotion in the terminal markets. At the same time, we will also set up finishing factories in Southeast Asia to transfer the processing work to Southeast Asian countries and then sell the products to the local or European and American markets."
Yu Hongwei is cautiously optimistic about the prospects of Sino-U.S. trade. He believes that there is no winner in the Sino-U.S. trade frictions, and there is no loser. Only by gradually reducing the trade friction between the two countries, plus peaceful negotiation and relatively fair trade terms, can the trade contradictions be resolved through some reasonable and favorable plans.