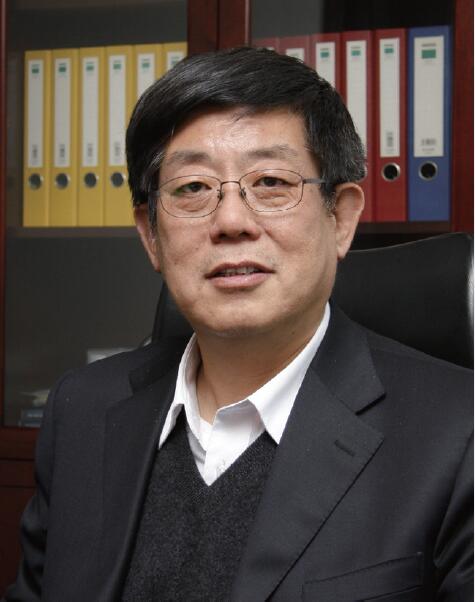 ITMA ASIA + CITME, the largest global textile machinery exhibition in 2018, will be held at the new National Exhibition and Convention Center (NECC) from October 15th to October 19th. Up to now, more than 1,700 textile machinery companies from 28 countries and regions around the world, including China, Germany, Italy, Japan and Switzerland, have attracted more than 1,200 exhibitors from mainland China and over 500 exhibitors from overseas.
The exhibition covers 170,000 square meters, besides the three single-storey halls of H1 to H3 and the ground floor of the three double-storey halls of H4.1 to H6.1 in the six pavilions of the National Convention and Exhibition Center (Shanghai), the North Hall will also be opened for the exhibition. H1 and H2 are spinning machinery, chemical fiber machinery and non-woven machinery exhibition area, H3 for weaving equipment, H4.1 for knitting equipment, H5.1 for textile devices, garment machinery and printing machinery, H6.1 for dyeing and printing equipment. In addition, the North Hall will exhibit knitting and weaving equipment as well as a newly opened functional zone - Research & Innovation Zone. From the perspective of the categories of products exhibited, spinning machinery accounted for the largest proportion, followed by printing and finishing, knitting equipment and weaving equipment.
Which trends and highlights of this exhibition are worth visitors' expectation? To answer this question, our reporter has an exclusive interview with Wang Shutian, President of China Textile Machinery Association.
China Textile: Which highlights and characteristics of this exhibition are worth expectation?
Wang Shutian: Over the past few years, ITMA ASIA + CITME has organized activities in accordance with the general industrial development trend. There are many highlights this year. For example, visitors can experience significant characteristics and new changes of the textile machinery equipment in digitization, automation and intelligence. In terms of environmental protection and green development, we have dyeing equipment and technology, efficient and short-process technology, etc.
To be specific, the following aspects are worth anticipation.
Firstly, recent years have seen structural adjustment and industrial upgrade of the textile industry. During the process, a large number of enterprises have been at a stage of extensive development. In order to get rid of these dilemmas, textile machinery enterprises keep on developing new fields and constantly launch more efficient new equipment which is more suitable for development of these enterprises. For example, textile machinery companies have achieved a lot in reducing labor use, realizing automation and intelligence, etc. The newly-launched equipment cannot only reduce the users' production cost, but also further improve product quality. All these needs should be satisfied on this exhibition.
Secondly, textile machinery equipment emphasizing reduction of pollutant discharge and water use and giving full expression to green manufacturing is still a mainstream development trend at present and for the coming period of time. Therefore, the exhibits on this exhibition also vigorously demonstrate their environmentally-friendly side.
Thirdly, the exhibits will attach greater importance to improvement of enterprises' production efficiency, energy conservation and reduction. How to reduce power use is an issue of great concern to textile enterprises. Among the production cost of textile enterprises, if the cost of raw materials ranks No. 1, then power use should undoubtedly rank No. 2. Our exhibits can help the unit production capacity reduce by 10% to 15%. This is a huge breakthrough of enterprises.
China Textile: How does ITMA ASIA + CITME 2018 differ from the previous ones?
Wang Shutian: China Textile Machinery Association and the Sub-Council of Textile Industry, China Council for the Promotion of International Trade (CCPIT TEX) are industrial organizations, which have the responsibility and mission to promote innovation and industry-university-research cooperation. Through prudent research, the organizers decide to set up the "Research and Innovation Zone" at the exhibition to accelerate integration of innovation achievements from campuses and research institutes into the industry and enterprises. Qualified research and innovation zone exhibitors can apply for the subsidy which is up to 50% discount. The subsidy is provided by CEMATEX.
Dozens of colleges and institutions, including Donghua University, Tianjin Polytechnic University, Wuhan Textile University, Jiangnan University, Zhejiang Sci-Tech University, Xi'an Polytechnic University, and Jiaxing University, will appear in the "Research and Innovation Zone" for the first time to jointly boost industry-university-research institute cooperation and innovation in the textile machinery industry.
Apart from establishment of the "Research and Innovation Zone", China Textile Machinery Association and Japan Textile Machinery Association will jointly organize a forum themed on textile machinery innovation and intellectual property rights. The forum will be held on the 18th from 2:00 pm to 4:00 pm in the M403 conference room. In this forum, two Chinese companies and two or three overseas companies will introduce their innovative experiences. Later, the lawyer from a well-known Japanese law firm will introduce intellectual property issues.
Besides, Yarn Expo. ITMA ASIA + CITME 2018 is to be held at the same time with Yarn Expo, which will promote the matchmaking and communication between production and demand to a greater extent. The new textile industry is embracing innovational trends, demands, equipment, technology and development concepts.
China Textile: Can you give a brief introduction to technological progress of exhibits at this exhibition?
Wang Shutian: In recent years, domestic products and technologies have gained rapid development. For example, stability of 1,008-spindle ring spinning frame has made great strides. At present, 1,800-spindle and 2,000-spindle ring spinning frames have also improved a lot in terms of their stability. All the above progress is obvious compared with the past. At the same time, the intelligent level of the single machine has been greatly upgraded. The night shift of the spinning frame can be realized by LED without staff. The remarkable progress is also found in the chemical fiber filament automatic production line and the filament intelligent appearance inspection technology.
The equipment used for sweaters can now be used to knit the shoes surface. The cross-industry and cross-field new technologies have found wide applications in the textile machinery industry. The continuous and short-process technology has become increasingly mature. The combined carding and drawing machine has been successfully developed. All this will bring huge changes to future development of the industry.
China Textile: Every year, the organizers make tremendous efforts to attract foreign visitors. How about this year?
Wang Shutian: Along with rapid development of the emerging textile production industrial bases in Turkey, India, Bangladesh, Vietnam and Pakistan, as well as development of the textile industry in relevant countries, such as East Europe, under the guidance of the national Belt and Road policy, the number of overseas visitors this year will hopefully refresh the previous record. Every year, ITMA ASIA + CITME can attract around 100,000 visits, of which the overseas visitors account for a high percentage, around 20% to 25%. This year, in order to attract more international visitors, the organizing committee has designated personnel to India, Indonesia, Pakistan and other countries to carry out roadshows and promotions there in the form of visiting local industrial clusters, textile enterprises and industrial associations or participating in exhibitions.
ITMA ASIA + CITME 2018 has gained wide attention from all circles. More than one industrial association, either at home or abroad, has come to negotiate about the cooperation affairs, and express their willingness to actively organize enterprises affiliated to them to attend the exhibition. Multiple travel exhibitions from Southeast Asia have also communicated with the organizing committee many times on behalf of the local delegations on the group ticket purchase and other issues as well.