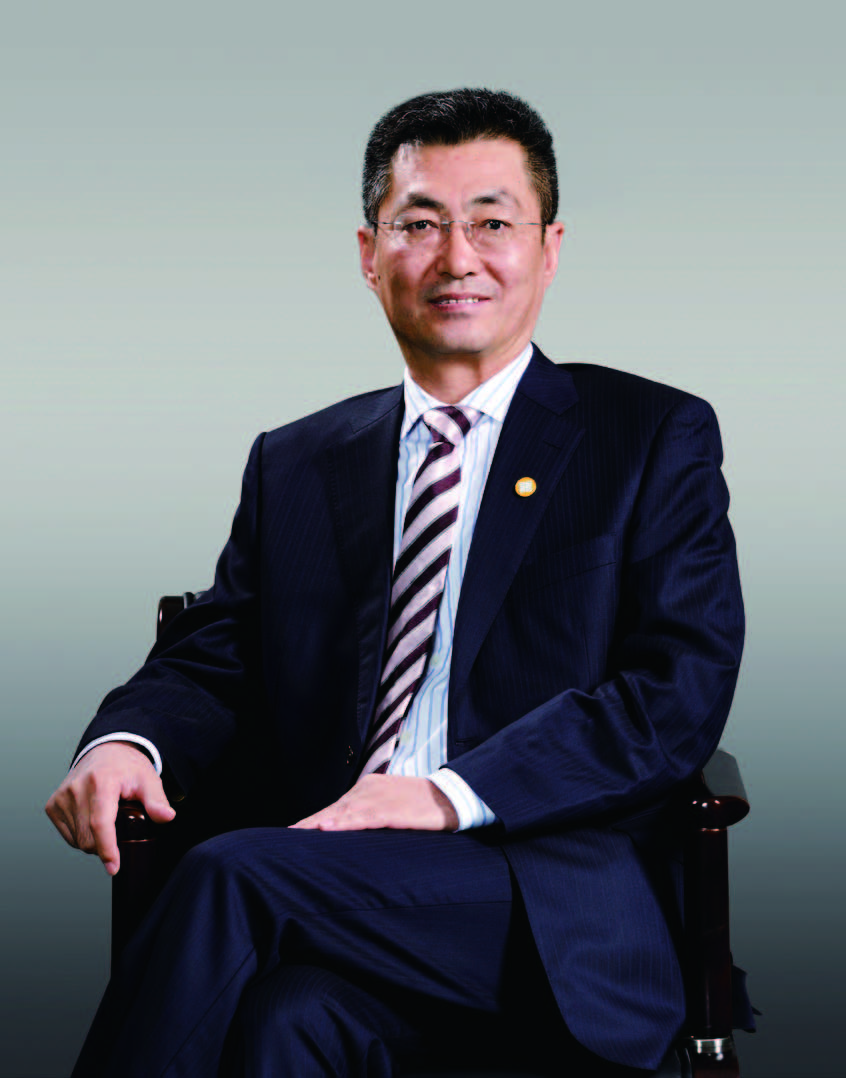 China Hi-Tech Group Corporation (hereinafter abbreviated as "CHTC") entrusts itself to the mission of revitalizing China's national industry. Every movement of CHTC has been in the industrial spotlight. As a name-card of China's textile manufacturing, CHTC has built a good reputation both at home and abroad. Meanwhile, CHTC regards development of China's textile industry as its own mission by staying as a pioneer in the industry.

In the critical period of industrial transformation and upgrading, how should CHTC cope with rapid changes of the market? How will CHTC demonstrate itself on the upcoming "ITMA ASIA + CITME"? What are the highlights and characteristics of this exhibition compared with the previous ones? To clarify all these puzzlements, our reporter conducted an exclusive interview with Ye Maoxin, Vice President of CHTC.
Three exhibition zones show up splendidly
China Textile: The "ITMA ASIA + CITME 2018" will be unveiled on October 15th. Could you please give a brief introduction to the scale and exhibits of CHTC?
Ye Maoxin: At the upcoming "ITMA ASIA + CITME 2018", CHTC will display its textile machines from six business sectors, including 32 sets of frames and related special parts. The number of our exhibits in this exhibition will be the highest of all. Besides, our booth covers around 4,200 square meters.
During this exhibition, CHTC has such three exhibition zones as cotton spinning, weaving, and dyeing. Among them, the main booth is located in Hall 2, covering spinning machinery, chemical fiber equipment, and nonwoven equipment. At the booth, visitors will find a complete set of spinning frame manufactured by Jingwei Textile Machinery Co., Ltd.; chemical fiber equipment manufactured by Zhengzhou Textile Machinery Engineering & Technology Co., Ltd.; and nonwoven equipment manufactured by Zhengzhou Textile Machinery Engineering & Technology Co., Ltd., AUTEFA, China Textile Science & Technology Co., Ltd., etc. Hall 6 is about dyeing and finishing machines, including the equipment from CHTC FONG'S and Shaoyang Textile Machinery. Hall 4 presents weaving equipment from Changde Textile Machinery and Jingwei Shunyi as well as Jingwei Tsudakoma Textile Machinery (Xianyang) Co., Ltd. To sum up, equipment displayed on this exhibition has made significant improvements in terms of reliability, stability, environmental friendliness and energy conservation. Particularly in construction of intelligent complete set equipment, various business sectors have achieved outstanding performance.
China Textile: What are the highlights and characteristics of this exhibition compared with the previous sessions? How do you expect for this exhibition?
Ye Maoxin: Characteristics of this exhibition can be boiled down as below. First, more intelligent exhibits will be displayed in complete sets. At present, complete sets of cotton spinning equipment, chemical fiber equipment, dyeing and finishing equipment, and weaving equipment have mostly become increasingly mature, such as the automatic plant solutions for cotton spinning frame, particularly Jingwei "e" System, i.e. "textile equipment network monitoring and management system" and automatic logistics technology; the "one-stop environmental protection and innovation" solutions for dyeing and finishing equipment; a new generation of high-speed carding machines, cross-lapping machines, high-heat efficient dual-belt dryers, needle machines and logistics automatic transportation technology — all these products are worth anticipation. In terms of intelligence, the technologies, such as roving-spinning units, automatic transmission, electronic detection, manipulators, intelligent knitting, remote operation and maintenance, terminal real-time adjustment process, etc. will be comprehensively demonstrated on this exhibition.
Besides, this year marks the 20th anniversary of CHTC and the 30th anniversary of China Textile Machinery (Group) Co., Ltd.'s participation in market competition as an independent legal person. Within the exhibition area, we leave 200 square meters for an image exhibition to show our achievements over the past few years, which will comprehensively demonstrate the development process and glorious achievement of the group's textile machine business.
It is expected that, through this exhibition, we can show the innovation and progress of China Textile Machinery (Group) Co., Ltd. in terms of in technological progress, product development, and customer service in recent years, allowing more customers to gain a deeper understanding of the development achievements of China Textile Machinery (Group) Co., Ltd. By strengthening communication with customers, we can keep on improving our ability to provide whole-process integrated solutions. At the same time, we hope that we can work together with colleagues from different industries to contribute to strengthening and optimization of China's textile industry.
How to build the international core competitiveness
China Textile: What do you think of the future development trend of textile and textile machinery industry?
Ye Maoxin: On the whole, there are two development trends for the future textile machinery industry. First, realization of short processes and automaton. Second, focus on improvement of product efficiency. Third, full consideration of green development, environmental protection and social responsibility.
China Textile: In the coming few years, what plans and objectives do CHTC have in the field of textile machinery?
Ye Maoxin: Establishment of a first-class textile machinery enterprise is not only the textile machinery business of CHTC, but also the development direction of China Textile Machinery (Group) Co., Ltd. This is something without doubt, and we will do it unwaveringly. With the strategic objective and development characteristics of the industry, we put forward the operation model transformation path aiming at building a "service-oriented manufacturing enterprise", and we stick to the product upgrade and development path to help customers build the "intelligent textile plant". Of course, based on the strategic deployment, we will also make improvements to resource distribution, institutional settings and operational mechanisms within China Textile Machinery (Group) Co., Ltd.