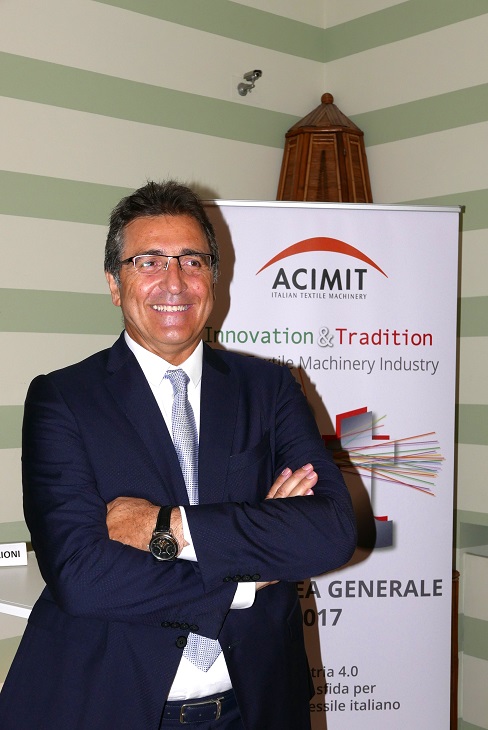 The orders intake in the first six months of the year for Italian companies registered a physiological decline after two years of strong growth. However, Italian exports remain high even in the first four months of 2018. Asia is the main destination for Italian textile machinery (about 50% of the total exports), followed by European Countries.


Italian manufacturers who will be exhibiting represent one of the more prominent foreign groups, with roughly 130 Italian exhibitors in attendance at this edition, occupying a surface area of 6,300 square meters. 63 Italian companies are presenting their products as part of Italian clusters, named National Sector Groups, organized by ACIMIT and Italian Trade Agency. Visitors at ITMA ASIA+CITME 2018 will once again be able to check the extremely high quality and uniquely innovative character of Italian technology on display. Many Italian machinery manufacturers will be present in Shanghai with further new proposals, aimed at providing rigorous production standards while cutting costs for energy, water, chemical products and other raw materials.


Today, the great challenge in the textile sector is the speed in facing customer needs (rapid time to market and just-in-time production). Greater production efficiency and greater environmental, economic and social sustainability will be the keys to success for textile companies that want to increase their competitiveness on the international scenario. This also applies to the Chinese textile industry, which is well aware of the quality of Italian textile machinery, being the first market for foreign sales by Italian builders (for a value of 356 million euros of Italian machines exported in 2017). However, I believe that Italian manufacturers will have to continue to focus on innovative solutions to meet the demands of their Chinese customers.


The Chinese textile and garment industry has grown a lot in terms of quality over the past few years. I believe that the quality of the finished products must be combined with the necessary technologies capable of supporting increasingly advanced production processes. We look closely at future developments in Chinese industry to work together on a growth path that can benefit both sides.


ITMA ASIA + CITME is confirmed as the leading trade show in Asia. Moreover China is the most important sales destination for the majority of the world textile machinery manufacturers. The high number of Italian exhibitors in 2018 edition as in the previous ones shows that our companies are confident in a further growth of the Asian markets, and China in particular. So also the 2018 edition of ITMA ASIA+CITME will give us the chance to verify business conditions of this important market and the willingness of Chinese textile companies to invest in advanced technologies.