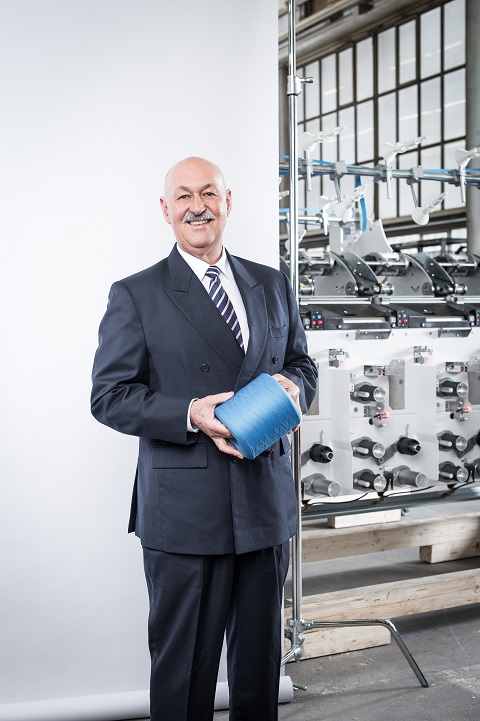 In the first half of this year, the Asian markets reflected a mixed development. While Indonesia and Vietnam showed a good development, India, Bangladesh and Pakistan were below last year's volume. China still being the most important export market for Swiss Textile Machines kept its share. However export figures reflect only part of the reality, as most of our member companies have nowadays manufacturing sites in China and/or India, and many of the Asian markets are supplied from there. Nevertheless the Asian market remains the most important region by far for our Swiss Textile Machine Manufacturers.


For ITMA Asia + CITME 2018, we will have a 10% increase of Swiss exhibitors compared to 2016. 33 Swiss textile machinery companies from all the segments of the textile value chain, from spinning to weaving, knitting, embroidery, finishing, printing and quality testing are eager to show their innovative products in Shanghai.
As for the advantages of Swiss textile machinery and the adjustments made by the Swiss textile machinery enterprises to meet the needs of their Chinese customers, I would like to go back in time… Many of the companies in our association of textile machinery manufacturers - founded in the second half of the 19th century - have gone through many ups and downs and have gained outstanding reputation over time. Having such a long history, the Swiss companies have constantly managed to anticipate changes, developed their business strategies accordingly and have evolved continuously. Based on this history and tradition, I am very sure that Swiss companies will also play an eminent role in the (textile) world of tomorrow. The ability to innovate and adapt to a changing environment and competition will ensure that they find solutions to the upcoming challenges, also for the specific needs of the Chinese customers.
In terms of the development of textile and garment industry in China, as you pointed out previously, the need for innovation and sustainability will govern the near and mid-term future of our industry. China will definitely move from a simple mass-manufacturer to a high-tech manufacturer – using its own innovation – with higher margins and profitability. Switzerland with the same tradition and commitment will strive to remain a very strong partner of the Chinese industry. Sustainability is not only nice-to-have, it has become a prerequisite for a successful industry. And the textile and garment industry being a first mover among many other industries, we see a great future in the new strategy of this industry in China.
As always ITMA Asia + CITME is the most important textile machinery exhibition in the Chinese market. The 2018 edition is expected to feature some 1,700 local and international textile machinery makers from 28 economies who will showcase the latest machinery. Therefore the expectations of our Swiss exhibitors are high to further supply the Chinese market and to deepen the existing relations with Chinese textile manufacturers.