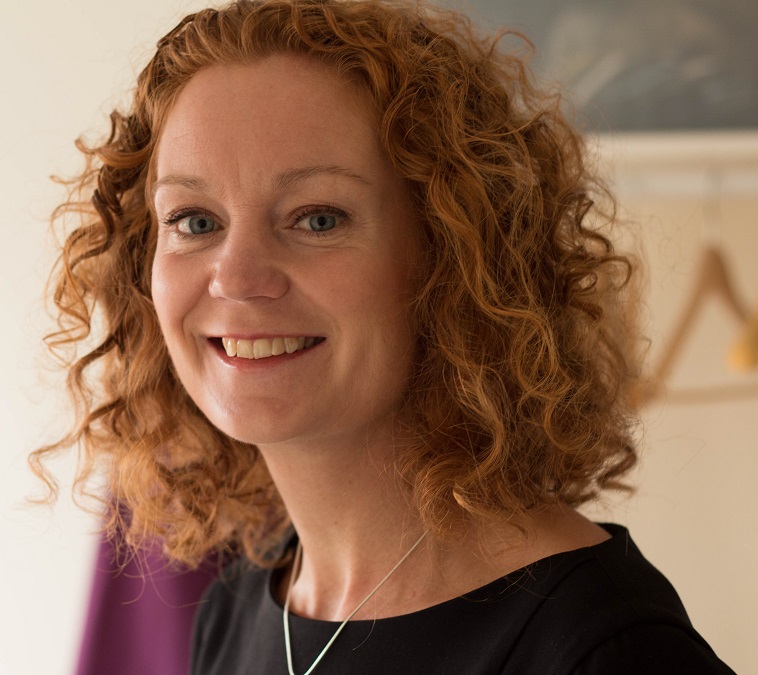 Nine companies are members of TMAS, Textile Machine Association of Sweden, each in the forefront of their own specific segment, with a long successful history and a passion for textile manufacturing.


There has been a very positive trend the last two to three years with a good business climate and increasing export of Swedish machinery. The demand for high quality, efficient solutions have been very beneficial for the Swedish machine builders. Our members work closely with their customers to develop new solutions and integrate with existing systems, processes and equipment. This has paid off in the orderbooks. Big markets for the Swedish companies are most importantly, China, as well as Turkey, Europe, USA and India. The import of textile machinery into Sweden has also increased, coming from mainly Italy, China and Germany.


There will be four members of the Swedish association participating in ITMA Asia + CITME 2018:
IRO
(
www.iroab.com
)
will display their wide range of yarn feeding equipment, that are optimized to meet the demands of advanced modern weaving machinery. The feeders incorporate innovative energy efficient permanent magnet motor design and developments such as easy "plug and play" for connecting intelligent accessories and an improved threading-up system. If you want to take your weft insertion to a new level, we recommend you visit IRO at the Vandewiele stand H3 C01.
Eltex
(
www.eltex.se
)
will have their new Eltex EyETM Yarn Tension Monitoring System on display. The system monitors the yarn tension on all positions in real-time and you are able to immediately detect any fault position. Eltex EyETM greatly helps increase the quality of warp beams. The result is fewer problems, not only when warping, but also in the next step when weaving or tufting. The system is suitable for applications such as warping, winding, etc. You will meet Eltex at stand H3 C10. Welcome!
Eton Systems
(
www.etonsystems.com
)
will show their unique concept for material handling, developed to create efficiency, increase production and full traceability. The systems incorporate a real-time information system and the necessary tools to improve the manufacturing processes through powerful software programs. When visiting their stand at ITMA Asia + CITME you will also understand how the Eton systems are integrated on the mill floor. Stand H5 B14.
ES Automatex Solution
(
www.automatex.com
)
deliver high performance automated systems with high reliability, designed to meet specific customer requests. Are you looking for intelligent, automated sewing units for home textile, bags or garments then make sure you visit ES Automatex at stand H5 D04.
These Swedish companies will be featuring both the latest in hardware and software, with a focus on automation and how the machines work to add value in the new area of production to order. Flexibility is the key word where the ability for fast response to customer demands is critical. Small repeated orders as well as new type of materials put new demand on efficient and flexible processes and machines. Within the Swedish association we say we have our hearts in textile and our minds on machinery which definitely summarizes the long and profound experiences our companies have within the field. It also captures the passion for textile and dedication to providing creative machinery solutions.
China is a very important market for the Swedish textile machinery industry. The Swedish machine builders work in close collaboration with their customers in China and understand the market drivers. They constantly drive innovative breakthroughs in order for their customers to stay competitive. Today is it so much more than just supplying a machine or technology. As a supplier you must understand and be prepared to integrate with procurement, administration, production and stock handling systems. This mean that as a machine builder you have to work closer and closer with your customers to find the best solutions for all the different products and processes within the textile and garment industry. Swedish companies have proven to be very good at this, been able to give the Chinese customers ideas on efficiency, quality improvements, reduced waste and how products can be adopted to fit automation.


The TMAS members are investing heavily in R&D to ensure that the machines have groundbreaking technology that will allow the customers in China to be flexible and innovative in their solutions to their customers. Local production and assembly of machinery are other Swedish ways to improve the customer experience and demand for fast, customized solutions.


With regards to intelligence and sustainability, we see sensors and build in technology to secure real time data, quality and reduced waste. Machines are being redesigned and developed to be as small and light as possible in order to reduce their footprint in terms of production space and even make for more sustainable transportation. Energy efficient solutions is about making smart choices already at the machine design phase but also about training and education on site. Here the Swedish companies are at the forefront, working proactive with good solutions for today and in the future.


The textile and garment industry is developing rapidly and is very competitive with exciting changes happening and already in the pipeline.


Due to China's move away from a low-cost production country we see a technological drive. China is one of the most important production hubs in the world, where automation will be the key driver and sustainability an absolute priority. Indeed, the developments that are taking place highlight the fact that China will be involved in setting the agenda for the global textile and garment industry. The Swedish companies look forward to work closely with their Chinese customer on this exiting journey.


This combined show is exciting for many reasons. To begin with it is an excellent platform to view the latest technological developments both within hardware and software. Most of the participating Swedish companies have attended the ITMA Asia show from the very start. The show offers an excellent marketplace for making valuable business contacts with partners, customers and potential investors. We were very happy with the result from the 2016 edition and expect no less from the 2018 show.