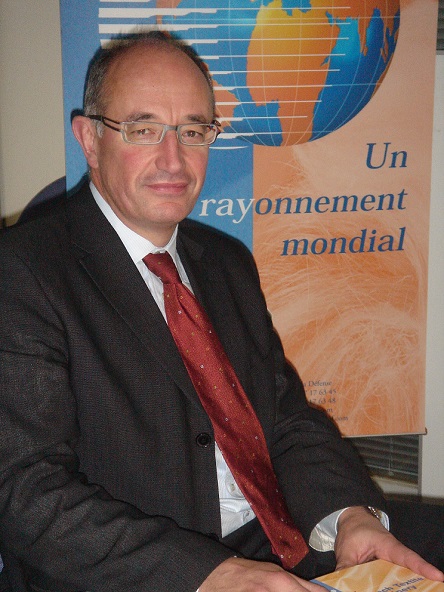 Bruno AMELINE, President of UCMTF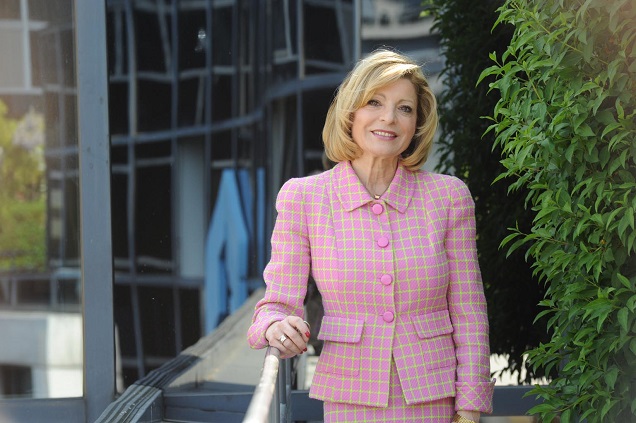 Evelyne CHOLET, Secretary General of UCMTF


The French Textile Machinery Manufacturers' Association groups 30 companies. They design and produce nearly all their machines in France. The total annual turnover is above 1 billion US Dollars. Most of our machines (92%) are exported all over the world. 2018 looks very promising with very high sale figures in the first months of the year and order backlogs at record levels.


Geographically there are very clear trends which will not change in the next years whatever the uncertainties which can appear. But within these trends, there are fluctuations. On your own market, China, there is a small contraction but the Chinese market is still our most important one. Other Asian countries are doing well but the size of such markets as Pakistan, Sri Lanka, Bangladesh, Thailand, Vietnam cannot be compared with the Chinese market. The US economy is doing very well and the investments in textile machinery are booming. In Turkey, after a short lived slowdown in 2016, orders have picked up again but the recent currency crash will probably have the effect to postpone investments decisions. Business was clearly starting again in Iran but, due to the events that you know, it will probably not materialize. In India, some of our companies are doing extremely well but other think it is still a little slow even though the need to modernize the industry and the support of the Government are evident.
There are also clear trends in the type of products made with the machines. Sales of machines to produce traditional textiles (apparel) have slowed but sales of machines to produce technical textiles, carpeting or to recycle textiles have soared.
To answer completely to your question, imports of textile machinery are not very important in France as only a few companies are producing in our country, mainly in high end fabrics and in the technical textiles sector.

The French textile machinery manufacturers are particularly strong in long fibre spinning (wool, acrylic …), yarn twisting and control (including technical yarns), space-dyeing, heat setting for carpet yarns, carpet systems, dyeing and finishing, felts and belts for finishing processes, nonwovens, air conditioning of textile plants and recycling processes of textile materials. The best way to see their latest innovations is to visit their stands at the show. Customers and newly interested parties will be welcome by our teams.
I am particularly thinking about such companies as:
- NSC Fibre to Yarn, Hall 1 stand D 35, long fibers spinning processes
- LAROCHE, Hall 2 stand A 34, opening, nonwovens, recycling
- SUPERBA, Hall 3 stand C01, heat setting, space dyeing for carpet yarns
- FIL CONTROL, Hall 1 stand D06, yarn cutters, sensors, quality control
- AESA Air Engineering, Hall 1 stand D 14, air engineering
- DOLLFUS & MULLER, Hall 6 stand D16, felts and belts for dye houses.

China and its textile industry are changing so quickly! When I travel across China I am always astonished by the speed of these changes. For example, transportation is now so easy with the high speed train system, pollution is much less than it was. When I visit textile enterprises, I see that they are organized to supply rapidly the demand of the international and domestic markets. These trends together with the rise of the salaries make it a must for the Chinese textile industrialists to invest in the best machines. These machines have to be productive, efficient, reliable, energy and environment friendly. They also have to be part of the digitalization transformation.

The machines our members will introduce in Shanghai have all of these characteristics; moreover, the services our members offer with their own subsidiaries, service centers and with their local representatives are really at the top.

In terms of the development of textile and garment industry in China, as I already said, many uncertainties have developed these last months. I am thinking about the tariffs increases and even the trade wars which may develop, I am thinking about the currencies swings. The business decision makers do not like uncertainties and they may postpone investment decisions but I strongly believe that they cannot do it for long because the fundamentals of the global textile industry have not changed. It has moved towards Asia where networks of different and complementary operations have been developed together with a very efficient logistics. This is very important, I recently met with the procurement manager of a leading international apparel brand who explained to me that he could find in some Asian country a better provider than in China for most of the production steps but that there were no logistical system to organize such procurement. Logistics is part of what we call Industry 4.0. Inside each factory 4.0 data are collected through sensors or radio frequency identification tags (RFID) at each step of the production process, analyzed on line and automated decisions are made instantly to improve the process but it is much more, it needs a communication system between factories. China is really at the top of the state of the art in digitalization and I consider this a major competitive advantage for the Chinese textile industry.

We, as technology partners, have to offer not only innovative (each year we introduce some improvements in our machines) but disruptive solutions. The internet of things is certainly the main way not only to improve the process of each machine but the whole line production process.

Our member companies have been working on Industry 4.0, they have the expertise and they can now offer real solutions.

We are among the founding members of CEMATEX, the owner of ITMA. We appreciate that ITMA joins with CITME in Shanghai.

The 2016 edition has been very successful both in terms of contacts with our customers who are our long-term partners and with new interested industrialists. Many contacts have materialized into orders which have now been delivered and our machines are running in a highly effective way.

For this 2018 edition, we are very positive. The number of exhibitors will break all the records and the information we get let presume the number of visitors will also break all the records. These visitors will come with real projects. Our teams will welcome them whether to finalize their order or start working on new projects. Then, it is easy to understand our high expectations for ITMA ASIA + CITME 2018. It is an outstanding opportunity for us to welcome once again the Asian and particularly the Chinese textile industrialists.

To know us better before visiting the show, the association's website
www.ucmtf.com
is a very convenient hub.