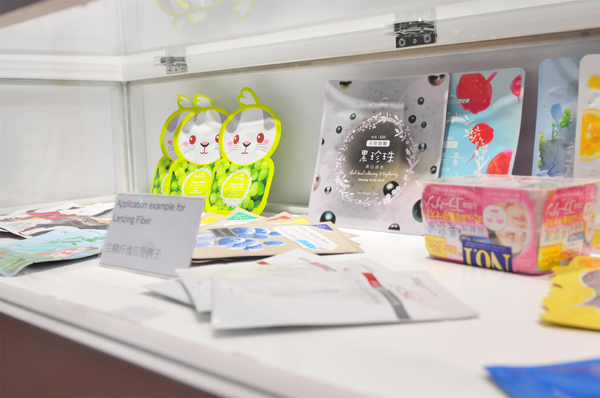 With its cellulose fiber TENCEL® Lenzing has responded to the modern-day trend towards high quality wipes and care wipes. TENCEL® is offered as a "short-cut fiber" for the special "flushable" application, and features a length of only a few millimeters. The biodegradable fiber boasts outstanding tenacity and is "flushable" thanks to the short cut. For this reasons wipes made of TENCEL® can be easily disposed of with the wastewater.
Convenience and sustainability are not a contradiction with TENCEL®
The market for wipes will grow by 6.5% per year. In an increasing number of households one can find practical wipes for hygiene and care applications and the trend is on the rise. Many wipes are disposed of in the toilet whether they are "flushable" or not which leads to problems with blockages in public sewage systems. This is the very reason why industry is looking into this problem and demanding new production technologies. With TENCEL®, Lenzing supplies a raw material which is of botanic origin, contains no additives, and is biodegradable. When processed in the right way, practical wipes can be produced which comply with the convenience mindset of consumers and are, at the same time, biodegradable and environmentally friendly.
More quality with TENCEL® for a wipe with a "flushable" function
"Flushable" wipes from TENCEL® stand out due to their high quality. Due to the enormous fiber strength, the TENCEL® wipe is particularly tear-resistant in contrast to the materials conventionally used such as pulp and short-cut viscose. The high strength of the TENCEL® fiber also reduces the use of binding agents which are mostly made of acrylic, latex or bi-component fibers. Another advantage of TENCEL® compared to short-cut viscose is that due to the higher strength profile, fewer fibers are required for a comparable quality than in a wipe of short-cut viscose.
"Quality does not, however, only mean enhanced service properties but also refers to the skin-friendly attributes of TENCEL®. The fiber has already demonstrated in tests that it is particularly well suited to sensitive skin." Dr. Dieter Eichinger, head of the Hytec market segment (hygiene, home and technical textiles) at Lenzing explains.
"The exceptionally smooth surface of TENCEL® makes the fiber ideal for the skin and prevents skin irritations. For this reason, wipes of TENCEL® are particularly smooth and gentle on the skin."
Eichinger argues.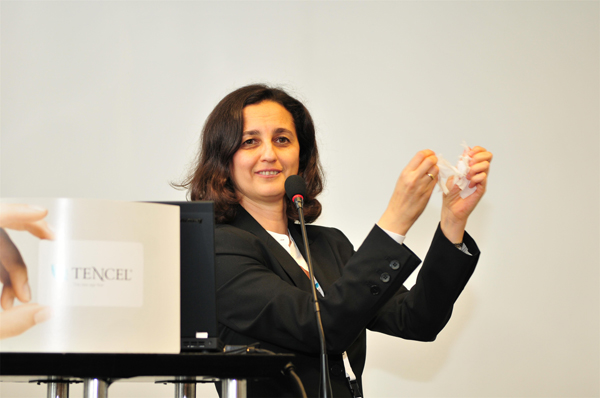 TENCEL® perfect for new technology
The merging of paper and spun-laced technology will revolutionize the market for wipes. Short-cut TENCEL® is ideally suited to this application and due to its properties, and it will play a key role in the development of "flushable" wipes particularly with this technology. "Here the fiber strength of TENCEL® also plays a vital role." Eichinger is positive.
Certificates confirm the sustainability of TENCEL®
Environmental certificates such as the EU-Ecolabel, Nordic Swan, OK biodegradable from Viocotte or Ecocert demonstrate the environmentally responsible production of TENCEL®." In particular the botanic origin of TENCEL® and the sustainable production of the fiber fit perfectly with the current consumer demands and are vital for the production of disposable wipes." Elisabeth Stanger, Head of Hygiene at Lenzing, is convinced.
ALL COMMENTS